Student organization Enactus UPLB helps the housewives of Bayan ni Juan in Calauan, Laguna with running small-scale businesses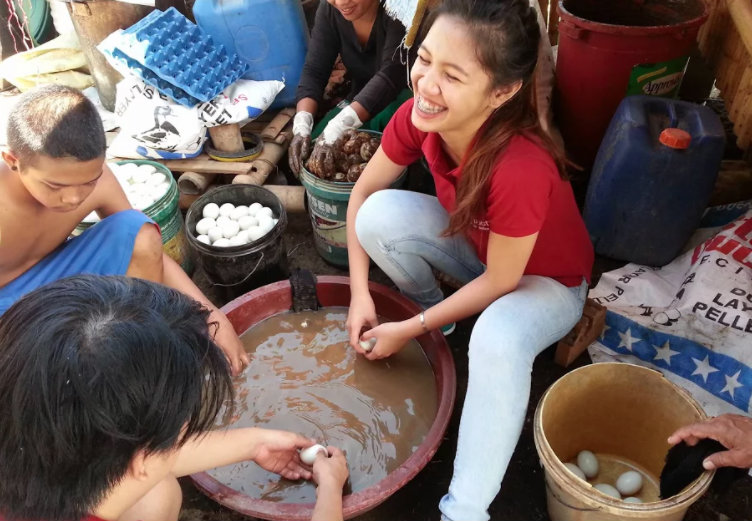 MANILA, Philippines – In the past, residents of the Bayan ni Juan relocation site in Calauan, Laguna found it difficult to run small-scale businesses.
This changed in 2016 when Enactus UPLB, a student organization based in the University of the Philippines Los Baños, introduced a simple bookkeeping system to the housewives at Bayan ni Juan.
The livelihood program called Amiga Philippines led to the rise of small enterprises in the community, and even enabled the housewives to fight for women empowerment.
Youth innovation
How did the members of Enactus UPLB come up with the idea? Instead of imposing new ideas on the residents of Bayan ni Juan, they first immersed themselves in the community to gain understanding of the people's plight there.
"We went to Calauan, Laguna, to Bayan ni Juan, to understand the problems of the families there and find out why they remain in poverty despite being resettled," said Enactus UPLB founder Kevin Cuevas in a mix of Filipino and English.
This proactive approach, according to Cuevas, helped the organization find the perfect solution to the residents' woes.
"We helped them establish their own small business, created an innovative record-keeping system for them. This is because most of their businesses fail due to the lack of a comprehensive record-keeping system," he said.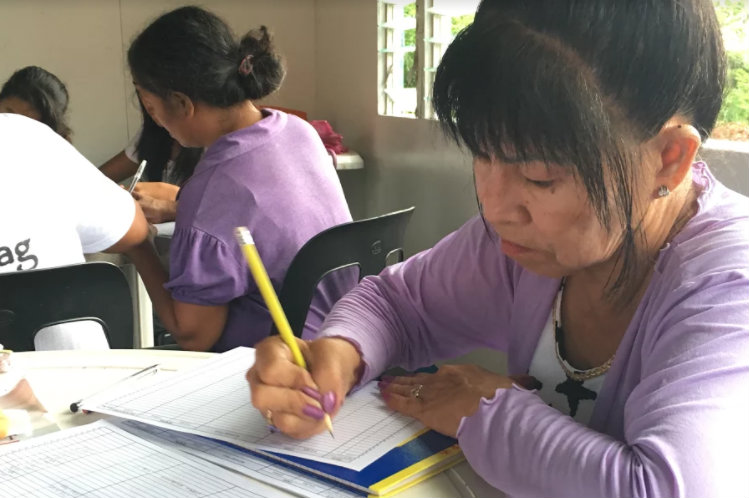 Enactus UPLB belongs to the global Enactus network, which has more than 550 corporate leaders and 75,000 young entrepreneurs. It is present in 1,700 universities across 37 countries.
The goal of the organization is to empower students to become entrepreneurs while still in school.
"What we are doing is important because there is no other organization in the Philippines that focuses on social entrepreneurship, women empowerment, and Filipino heritage and culture at the same time," said Cuevas.
Achievements
Like any other student organization, Enactus UPLB went through a rollercoaster ride in its first few years of operations.
"In its first year, it experienced a lot of rejections and resignations – a lot of doubts and drama on the side. Since its conception, the turnover of students was faster than most organizations," Cuevas recalled.
But the organization's members used these challenges as an inspiration to work harder. In 2016, Enactus UPLB's livelihood program won in Rappler's Social Good Summit #HackSociety workshop on education and jobs. 
It was also among the 4 national finalists in the Livelihood and Entrepreneurship Category of the 2016 TAYO Awards.
"What we do in our organization is to empower ourselves to empower other people, and that we believe is change," Cuevas said. – Rappler.com
Enactus UPLB is a partner organization of Rappler's civic engagement arm MovePH. For more information on how you can help or be part of Enactus UPLB, contact them here. Know more about our other partner organizations:
Do you want your organization to be part of MovePH's X network? Email us at move.ph@rappler.com.
At Rappler and MovePH, we believe there are many freedoms: to speak, to choose, to love, or just to be. #InspireCourage is our campaign to encourage people to speak up, engage in issues, and continue fighting for the change they want to see. Be part of the conversation.