Lumad children write their appeals to President Rodrigo Duterte ahead of his second State of the Nation Address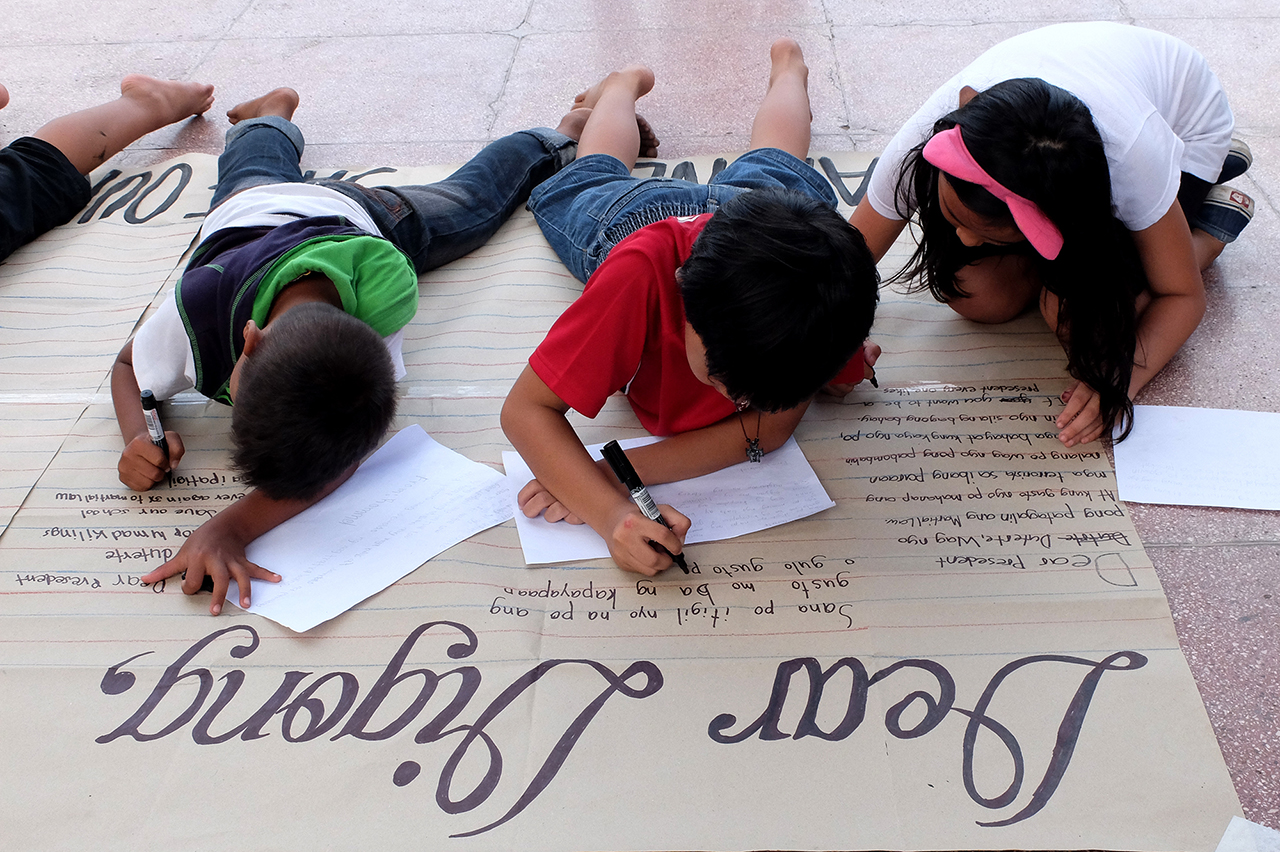 MANILA, Philippines – "Ang aking masasabi ay sana 'wag mo nang i-extend ang martial law sa Mindanao dahil 'yan ang dahilan kung bakit palagi kaming bumabakwit at lumilipat palagi sa ibang lugar." 
(What I can say is that I hope you do not extend martial law in Mindanao because this is the reason why we are always evauating our homes and moving from one place to another.) 
This is the letter of one of the Lumad children who wrote to President Rodrigo Duterte on Saturday, July 22, when Proclamation No 216 declaring martial in Mindanao was supposed to lapse.
"We understand that martial law is never good for Filipinos, especially children. We have heard stories coming from the siege in Marawi and we have heard the experiences of our lumad friends here today," said Trixie Gab Manalo, a 10-year-old member of the Children's Rehabilitation Center (CRC) Children's collective. 
Contrary to their appeal, however, the Congress in a joint session on Saturday voted 261-18 in favor of the President's request to extend the martial law in Mindanao until December.
A group of Lumad who arrived from Mindanao on Thursday, July 20, will join progressive groups in a rally on Monday, July 24, in time for Duterte's 2nd State of the Nation Address (SONA).
According to reports, the 47 Lumad, mostly youth and students from the Caraga region, are the first of Lakbayanis who are set to come to Metro Manila in September. More are expected to join the protest on Monday. 
As of Saturday, July 22, at least 117,161 families or 531,416 persons have been displaced by the ongoing armed conflict in Marawi City, according to the Department of Social Welfare and Development. 
There are 75 evacuation centers open to accommodate the 4,945 families or 23,600 persons.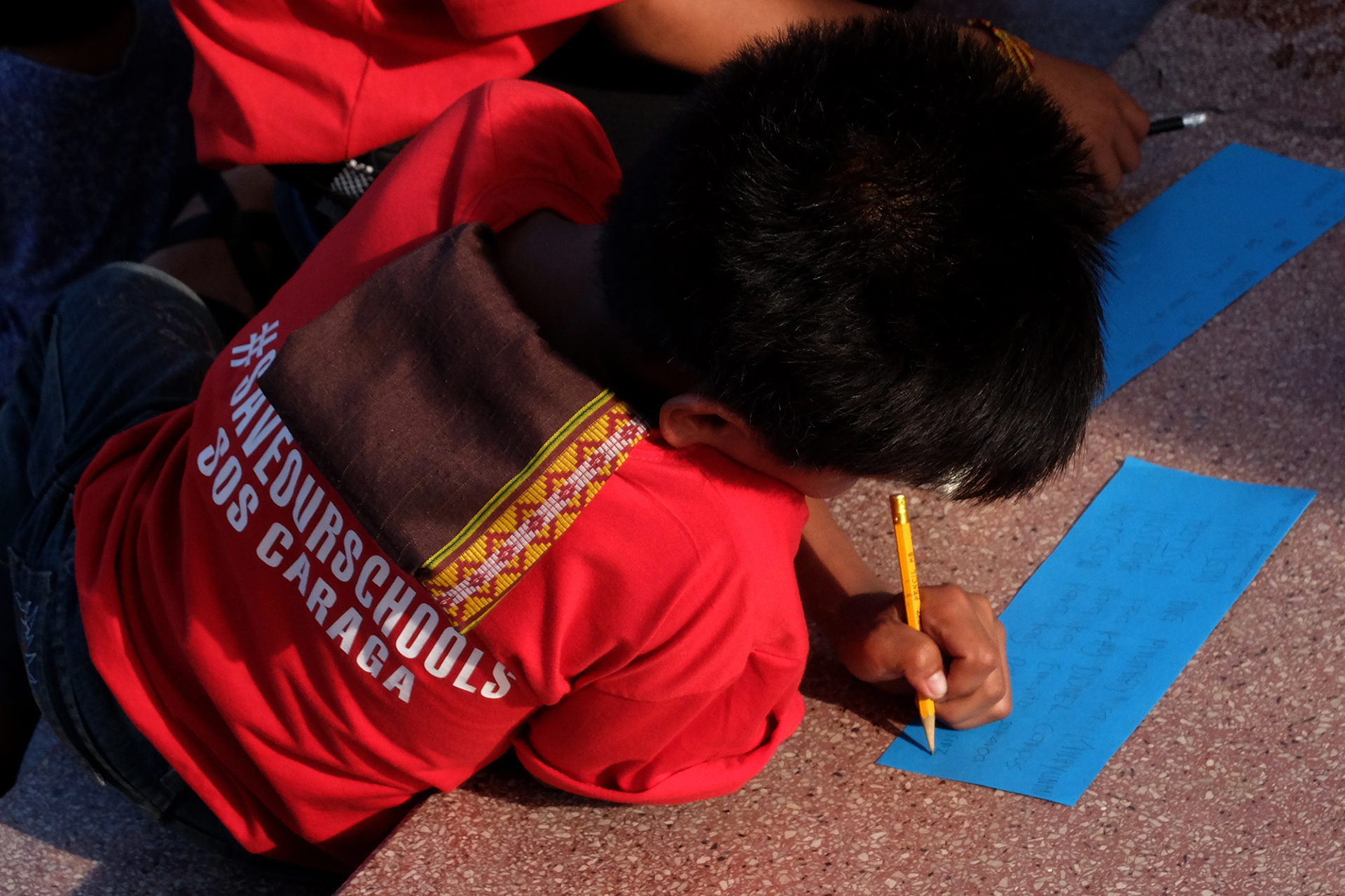 According to Salinlahi secretary general Eule Rico Bonganay, the "intensifying" militarization around schools and in communities have resulted to multiple human rights violations. (READ: Marawi resident makes emotional plea vs martial law abuses)
"Cases of attacks on schools have noticeably gone higher due to the implementation of all-out war, Oplan Kapayapaan, and martial law," Bonganay added. 
Duterte declared martial law in Mindanao on May 23 through Proclamation 216 after homegrown terrorists from the Maute Group and Abu Sayyaf Group clashed with government troops in Marawi City.
According to the 1987 Constitution, the President is only allowed to declare martial law for a maximum of 60 days, but this can be extended upon the approval of Congress in a joint session.  – Rappler.com