'DOLE and POEA should realize that the world does not revolve around their ludicrous and antiquated bureaucratic procedures,' OFW Bertrand Rodriguez says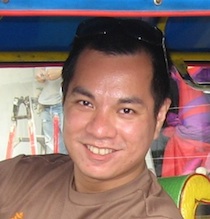 The overseas employment certificate (OEC) is a useless piece of junk that has been the bane of every overseas Filipino worker (OFW). 
While there are now exemptions, these are only for OFWs who are going back to the same employer and to the same country where he or she was previously deployed.
I hate using the word "deployed" because it sounds like OFWs are pawns sent to war for the country's benefit. Our government uses that word often, and it shows just how skewed and limited their views are on OFWs.
I understand that some of the government procedures that OFWs have to go through are there to protect their interests and welfare. They have been designed to protect OFWs from human trafficking, illegal or dubious recruitment, and unfair labor practices. However, if you look closely, some of these requirements and procedures could be considered excessive.
Let's take for example the following scenario.
Juan, who had just finished his contract working in Singapore, was directly hired to work as a consultant in Europe. If Juan stayed in Singapore to have his work papers processed, he would have just signed and emailed the employment contract together with other requirements. After that, his employer would send him the relevant papers he needed to successfully apply for a visa in Singapore. Once Juan's visa was approved, he could have easily flown to his next job site without an OEC. It's basically a three-step procedure for Juan: sign the contract, apply for a visa, and then fly.
Unfortunately, Juan decided to have a long vacation in the Philippines after his last contract. By doing so, he unwittingly immersed himself into the bureaucracy of the government.
Juan would be required to get an OEC, and that comes with a lot of requirements: an authenticated employment contract, a medical certificate, and a Pre-Departure Orientation Seminar (PDOS) certificate of attendance. Juan literally has to move from A to Z just to secure those.
Juan's employer would also be required to submit a ton of documents to the Philippine embassy or consulate in the country where he is going to work or to the nearest Philippine Overseas Labor Office (POLO). The requirements include the following: 
Signed and notarized employment contract – Is it a necessary requirement? Employment contracts are usually private and confidential, and only the employee and employer should be privy to it. Also, more often than not, employment contracts of highly skilled OFWs working in multinational companies already offer enough protection for the OFW, sometimes even more than what the government requires them to.
An affidavit of undertaking by the employer – Just imagine Tim Cook, the current chief executive officer of Apple Incorporated, being asked to sign a document to make sure that Juan the Consultant is able to make phone calls to his loved ones on a regular basis! 
Proof of financial capacity of the employer – The problem is, some companies are not publicly listed and may not disclose such information to any 3rd party. Does the government just assume all employers of OFWs are either landlords or homeowners?  
Submitting these documents could even become a logistical nightmare, especially when the Philippines does not have a diplomatic mission in the country where Juan is supposed to go. Just imagine asking Juan's employer to send hard copies of those documents to the Philippine embassy or POLO in another country. Once those documents have been authenticated, they would have to be sent via courier again to the employer before Juan receives his fancy red-ribboned contract. This back-and-forth bureaucracy increases the cost of hiring Juan because Juan has too much bureaucratic baggage in tow.
The Department of Labor and Employment (DOLE) and Philippine Overseas Employment Agency (POEA) should devise a way to have those documents authenticated and paid for electronically. It could launch a secure web portal where the employer could upload scanned copies of employment contracts and other relevant documents. Once submitted, DOLE and POEA could electronically check and inspect the documents. And if everything is acceptable, electronically stamp them. The OFW then receives an electronic copy of the authentication notice, which he or she could present to get an OEC. Better yet, the same notice could be sent electronically and recorded directly under the profile of the OFW in the POEA's electronic database or records.
By automating the procedures, the government would not only show that it respects and values the time and efforts of each OFW but also provide any OFW even more reason to hone their IT skills, which is undoubtedly very important today and in the foreseeable future. Moreover, such electronic procedures and transactions would overall trim down the cost, manpower, and time needed to process various transactions. 
DOLE and POEA should wake up and realize that the world does not operate in their timeline nor revolve around their ludicrous and antiquated bureaucratic procedures. Many government and public officials have already immersed themselves in so much bureaucracy that they eat and breathe their bureaucratic procedures every day. They fail to think out of the box whenever a special circumstance arises. 
Even if Juan already has all the necessary documents (working visa, work permit card, airfare) to fly to and work legally in his next destination, the government would still want him to have his employment contract authenticated, so he could get an OEC – an Overly Excessive Crap! – Rappler.com
Bertrand is an OFW who remains true to his Filipino roots and identity, no matter where he goes and resides. He considers himself a millennial at heart but Gen Xer by blood. He is an educator by profession and an aspiring writer and businessman. He hopes to retire as a philanthropist someday. Follow him on his Twitter account.