What does it take for a woman to succeed in the military? What does it take to achieve gender equality in a male-dominated world?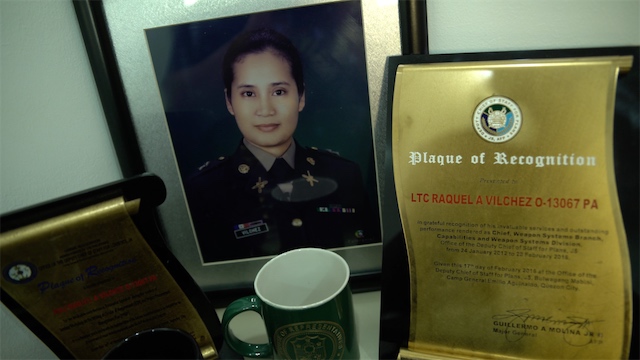 MANILA, Philippines – There's a new chief in the Army Gender and Development Office in the Philippine Army. She's Lieutenant Colonel Raquel Vilchez, a member of the Philippine Military Academy (PMA) Sanghaya Class of 2000. 
Vilchez shares valuable insight into instilling gender equality in the military. Her experience as a mother in the Army and her well-honed competitive instinct comes in handy in her new role. 
Vilchez tells Rappler how she juggled career and family, and how she earned the respect of her peers and superiors in a male-dominated world.
Before this, she was part of the Directing Staff of the Capability and Technology Wings College of the Australian Defence Force Academy, Australian Defence College from 2016 to 2017. She also served as the Chief of the Office of the Assistant Chief of Staff for Training and Evaluation Branch of the Armed Forces of the Philippines (AFP) from 2010 to 2012, and Chief of the Weapons Systems Branch of the Office of the Assistant Chief of Staff for Plans and Programs of the AFP in 2012.
She tells Rappler that she would have succeeded when the day comes that there would be no need to distinguish females from the male warriors. – Rappler.com