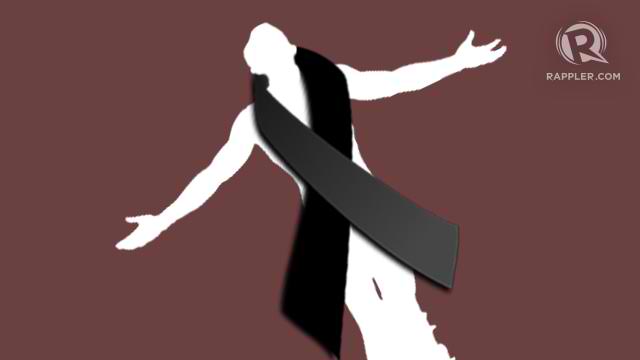 MANILA, Philippines – In taking her life over unpaid tuition, a University of the Philippines-Manila student may have become the face of the campaign for educational reform. 
By Saturday, March 16, there were indications UP Manila would suspend its forced leave of absence policy imposed on students unable to pay tuition on time.
The day before, on March 15, students gathered simultaneously in the 5 University of the Philippines systems nationwide. They said the suicide of a fellow student points to a serious problem in the country's state education system which should be giving preference to the under-privileged. Online, UP Manila is also getting a lot of flak.
"Lorena," (not her real name) like other UP Manila students with unpaid accounts, was barred from attending classes and was forced to file a forced leave of absence (FLOA) after failing to meet the deadline for tuition payments. (Other sites have named her but as a matter of policy Rappler is not divulging her real name because of the circumstances of her death.)
But 
is it fair to blame her suicide on government's education budget and the policy of UP-Manila? Former colleagues at the House of Representatives debated this on 
Twitter. Netizens also joined them.
Taking the cudgels for UP-Manila was former Pangasinan Rep Mark Cojuangco, who felt that the university policy was unfairly attacked. There should be more condemnation against the act of suicide, he added.
Those cold hearted bureaucrats in UP Manila should resign in guilt & shame.

— Teddy Casiño (@teddycasino) March 15, 2013
@sonnyangaraNo.It already does that!It must rather, Find ways to make it BETTER.So that graduated get higher paying jobs if jobs at all!

— Mark Cojuangco (@markcojuangco) March 15, 2013
@venzieNo criticism at all for her unreasonable taking of her own life?No sense of anger that she may hav betrayed her colleagues &friends?

— Mark Cojuangco (@markcojuangco) March 15, 2013
@momblogger @romNo one is to blame except the one herself! It was her decision.

— Mark Cojuangco (@markcojuangco) March 15, 2013
@teddyboylocsin @teddycasinoI can see your point. But, over unpaid tuition?Not only Catholic.Friends,family,assoc feel betrayal of trust!

— Mark Cojuangco (@markcojuangco) March 16, 2013
 – Carmela Fonbuena/Rappler.com