The school, which showcases the shared history of the Philippines and Mexico during the World War II, will now have 'Mga Kuwento ni Lola Basyang' in its library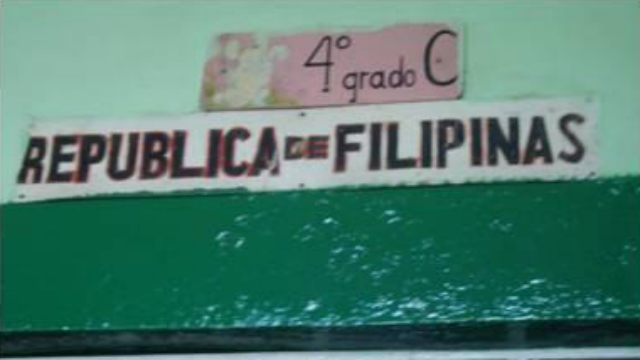 MANILA, Philippines – In a school in Mexico, Grade 4 pupils study in a room called República de Filipinas. Now they will be able to read tales from the country, too.
The Philippines, through its ambassador to Mexico Catalino Dilem Jr, donated 10 copies of a Filipino classic book for children to Escuela Heroes del Escuadron 201 last June 13.
The copies of Mga Kwento ni Lola Basyang (The Stories of Grandmother Basyang) have English translations and will all be part of the school's library. The book is a collection of classic Filipino tales, set in the pre-colonial and the Spanish times in the Philippines, and told by a grandmother named Lola Basyang.
The ambassador's visit to the school came a day after the Philippines' Independence Day on June 12. On his visit, he received various drawings from students that portrayed the Philippine flag, World War II, and the presence of Squadron 201 in the Philippines.
The school was built in honor of the Squadron 201, the Expeditionary Air Force Unit of Mexico which, together with the Allied Forces, helped in the campaign to liberate the Philippines from Japan during World War II.
It was also built as a request of a former teacher, Angel Bocanegra del Castillo, who joined Squadron 201 in 1944.
Before leaving Mexico, Castillo asked for a school to be constructed in his hometown, Tepoztlan. Then Mexican President Avila Camacho, who asked members of the Squadron 201 for their requests, immediately obliged.
Today, Escuela Heroes del Escuadron 201 has 600 elementary pupils. – Rappler.com