This is AI generated summarization, which may have errors. For context, always refer to the full article.
Ever other Sunday, Filipino-American families bring their children to Iskwelahang Pilipino, a volunteer-run school in a Massachusetts suburb, to immerse them in Filipino language, music, food, and culture
BEDFORD, Massachusetts, USA – The scene is something out of a kindergarten classroom in Manila: A group of Filipino children sit Indian-style on the floor, waiting for their teacher to tell them what to do.
"Pa-lak-pak," their instructor says, pronouncing each syllable. "Can we palakpak?"

"I know what you're saying!" Veronica, 5, pipes up. "'Clap!'"
Her outburst would have been unremarkable had this really been a kindergarten classroom in Manila. But it isn't: this is Iskwelahang Pilipino or IP, a volunteer-run school in the Massachusetts suburb of Bedford, about a half-hour drive from Boston.
Every other Sunday of the school year, Filipino-American families from across the state – and some even as far as New Hampshire – bring their children here to immerse them in Filipino language, music, food, and culture.
"I didn't even know she knew that word," Veronica mother, Patricia Llana, later said. Her daughter was born in the United States to a father of European descent. Llana herself was 4 when she moved from the Philippines to Virginia, where most of her family now lives.
IP, Llana said, allows Veronica to connect with her Filipino roots.
A blending of cultures
Giving young Filipino-Americans a chance to learn about their heritage is the reason IP was formed. Founded in 1976, the school began as a gathering of teachers, parents and their children at a church in Newton, another Massachusetts suburb. In 1986 – with the help of musicians and other volunteers – they put together the IP Rondalla, a musical ensemble of students and teachers that has since toured the Philippines and Europe, released two compilation albums, and helped put IP on the map.
The school moved to the town hall in Bedford in the mid-1990s and today boasts more than 100 students, ages 3 to 19. It is the oldest Filipino cultural school still in operation in the US.
"I think, as we say, it's the best of both worlds," said Bebs Sipin, IP's executive director, referring to the Philippines and the US. Most, if not all, of the students at IP are second- and third-generation Filipinos. In Massachusetts, where Filipinos made up less than 1% of the population in 2010, these children's exposure to their own culture is often limited to immigrant parents or grandparents.
IP gives the children a sense of both community and continuity, Sipin said.
First day high
This particular Sunday was the first session of the 2014-2015 school year. It began, as always, with the singing of the Philippine national anthem and the IP school song. The students then divided into groups by age to take lessons in language, culture, folk dance and cooking.
In one classroom, parent-volunteer Rose Palis led a lesson in Filipino. "Ah… eh… ee… oh… ooh," she said, holding up a board with the 5 vowels in colored paper. "Is it different from the American vowel sounds?"
"Yes," the students murmured. Palis repeated the syllables, and this time the class echoed after her. Then Palis flipped on a projector. The screen showed everyday terms in Filipino: table, mother, smile.
"Ma, mesa. Na, nanay. Ng, ngiti," an automated voice said. The students mouthed the words, following quietly along.
A second group gathered in a mirrored room downstairs. They were learning the sakuting, a folk dance from the Spanish colonial era that depicts a fight between Christians and non-Christians. Beth Peña led the way, tapping a foot forward and then back before turning around in a kind of waltz. Her students, all in middle school or junior high, followed gamely along.
The oldest of IP's scholars were in the kitchen. These are the high school students, the ones who will soon take IP's message to college and beyond. Today, they giggled and chattered as they ladled batter into metal muffin trays. They were making leche flan, a traditional egg-based dessert. One student grinned when asked whether she thinks their concoction will be any good.
"I hope so," she said.
Music and passion
Class starts at 1:30 pm, but those who are part of the IP Rondalla rehearse before everyone else arrives. They strum and pluck at their bandurrias and octavinas, reading music from song sheets with an easy confidence. And no surprise: some of them have performed for President Benigno Aquino III at Malacañang Palace.
"The best part was last year, when we went on tour," George Bailey, 15, said. He has been playing the bandurria for 5 years, the highlight of which, he said, was the Rondalla's July 2013 trip to the Philippines. Led by director Christi-Anne Castro, the group played with local bands and performed in cities and villages across the country, including a courtesy call on the president.  
As passionate as he is about the band, Bailey – who has been going to IP for as long as he can remember – said it is the sense of community that he loves most.
"We're just really close," he said of the friends he has made at IP. "We go to each other's birthdays, we go into Boston together."
Something for everyone
IP also has a special place for little children.
This Sunday the younger kids were in culture class, where parent-volunteer Elsa Christenson-Janaro would later lead a discussion on Filipino heroes. For now, she took attendance, telling her students what to say when she calls their names.
At first the little kids squirmed and laughed shyly as they said the words. But by the time everyone had a turn, they all had the phrase down: "Nandito po ako." I am here.
The last classroom is home to the youngest students, all preschool age – the same class where 5-year-old Veronica astonished her mother with her knowledge of Filipino terms.
Today the students spent the afternoon flying an imaginary plane out of Boston's Logan Airport to Manila. Their two teachers, Michelle Lazaro-Payumo and Christie Ayala, served dried mango strips for snacks and taught basic plane etiquette: How to call politely for the flight attendant, how to fasten their seatbelts.
When they imagined landing in Manila, the kids learned the colors of the Philippine flag and interacted with John-John, a blue-haired puppet.
"We want them to be able to recognize the main icons [of Filipino culture]," Ayala said. Last school year, she added, they introduced the class to the jeepney, the sari-sari store and the walis (broom).
The school also appeals to parents, both Filipino and otherwise. Gerard and Christine Stelzer are an American couple who, in the course of a decade, adopted Graham, 12, Rhein, 9, and Leah, 5, from the Philippines. All three kids go to IP.
"We feel very strongly that IP is teaching our children to explore what it means to be Filipino-American," Mrs Stelzer said. "It allows them to be part of a community, to have that touch point."
Pinoy pride
That sense of community is a big part of what has kept IP going for 38 years, said IP's Sipin. The second part, she said, is a sustainable business model: a $70-per-student registration fee that is discounted for subsequent siblings. The school also hosts a booth at the Lowell Folk Festival held every summer in Lowell, Massachusetts, as part of its fundraising efforts.
The third part is a sense of cultural pride, nurtured from the very beginning of a student's term at IP until the very end.
"The kids start to talk about what they learn," Ayala, who teaches the youngest students, said. "Parents come up and thank us for exposing them to the culture."
Sipin's own daughter, who grew up in Massachusetts, brought the Filipino values and sense of identity she learned at IP with her when she went to college. Many IP alumni who stay in the area end up enrolling their own children in the school.
"I'm proud when the kids remember [the lessons]," Sipin said, "when they learn about being Filipino, and they are proud." – Rappler.com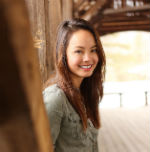 Jessica Mendoza is a former radio DJ working to get a master's degree in journalism. She loves writing, coffee and the pursuit of new places – not necessarily in that order. She's currently an intern at an international news site in Boston. Follow her on Twitter: @_jessicamendoza