'More than just a city led by a strong-willed mayor, Davao City offers some surprises of its own which contributed to the city's unique character'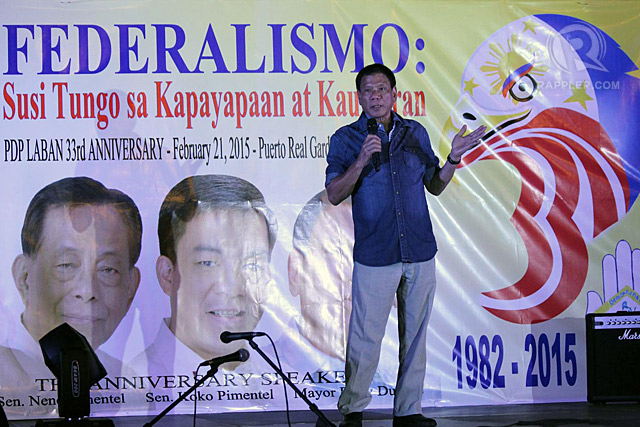 DAVAO, Philippines – So much has been said about Davao City, especially about its colorful mayor and his policies that have made the city safe and admired. But, wonderful as those achievements may be, there are other facets of Davao that tend to be overlooked.
More than just a city led by a strong-willed mayor, Davao City offers some surprises of its own which contributed to the city's unique character.
As someone who had the opportunity to visit this wonderful city recently, allow me to share some of  the little–known aspects of Davao City that I discovered during my trip.
Consider it a humble tribute to this city on the occasion of its 79th founding anniversary.
Commuting culture
If there's a primary lesson I came to learn about Davao City, it would be how to commute around the city, especially in the downtown area. That is because many of the thoroughfares there are one-way streets.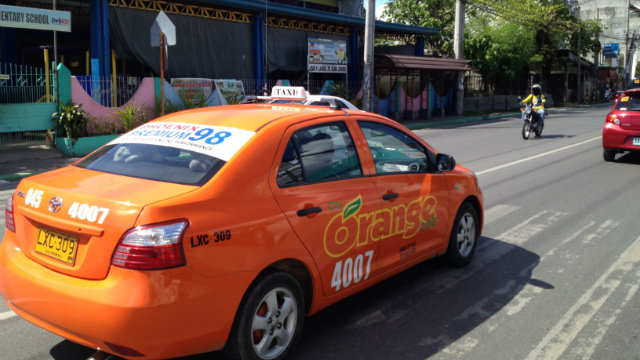 Especially for those who are used to knowing that jeepneys ply the same thoroughfare to and fro, this may come as a bit of a culture shock and an annoyance. But on the plus side, you get to be more familiar with the urban geography of Davao City.
While we are in the subject of commuting, it is also important to note the taxi culture in the city. A recent viral story made people become aware of the honesty of the taxi drivers there. But how honest are they? They are so honest, they would take the trouble of giving you exact change, down to the last centavo.
It also helps that the taxis in the city have a colorful character…literally. You won't see much of the usual white and yellow taxis; rather, you see taxis in pastel shades of blue, orange, and lime green to name a few.
There are also the black taxis, the premium ones that allow you to pay your fare through credit card.
Davao's artist
There are a few artists whose works have helped define the city, and Davao City has such an artist in the person of Kublai Millan. You can never miss his art the moment you land at the airport or whether you stroll around the People's Park, which by itself is a must-see destination in the city.
If you can't get enough of Kublai Millan's art, then check out Ponce Suites to see more of his artwork. Even if you are not staying in this hotel, the wide array of artwork is worth the visit, especially for art-lovers who wish to check out the art scene Davao has to offer.
A UP Campus in Davao
Davao City is a center of education in Mindanao with the presence of some notable educational institutions, a reputation boosted years ago when University of the Philippines Mindanao was established in the city in 1995.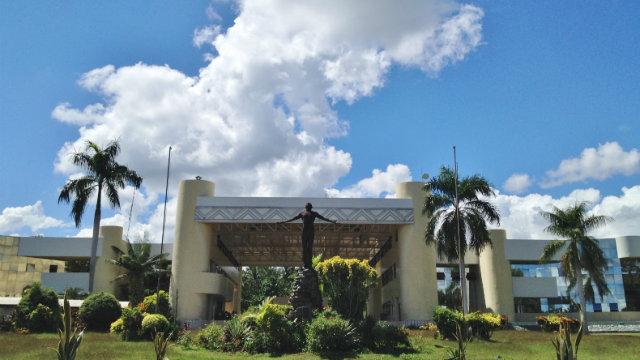 However, you won't get to find its campus in the city proper. UP Mindanao's campus is located up in the city's Mintal district, which is about an hour's drive up from the city proper.
Being a fairly new campus, don't expect to see much in the campus apart from its main building, the students center, a mini-mosque, and of course the Oblation.
But the wide green space leaves room for future growth, so it will be interesting to see what UP Mindanao would be like in the future as it seeks to become a center of learning and research in the region as other UP campuses have become.
The biggest Chinatown
If you think the only Chinatown in the Philippines is the one in Binondo in Manila, there is actually a Chinatown in Davao too. But don't expect to see rows of Chinese restaurants, lucky charms, and drug stores here as Davao's Chinatown is more "industrial" in character. What you'll see here are rows of retail space and warehouses of various goods, which makes sense considering the inclination for trade among the Filipino-Chinese community. It is no coincidence that this area is considered to be a center of commerce in the city.
Davao City Chinatown also claims to be the largest Chinatown in the world as it occupies almost 44 hectares in land area. Somewhat fitting considering that Davao City itself is the largest city in terms of land area.
Davao's shopping street and zumba nights
Given that Filipinos have grown to be quite fond of shopping malls, Davao City has developed quite a shopping environment even if it has only been introduced recently.
Davao's shopping landscape can be seen along one of its main thoroughfares, JP Laurel Avenue, which became the main shopping street, thanks to the city's 4 biggest malls: Gaisano's GMall, Victoria Plaza (the city's first shopping mall), Ayala's Abreeza Mall, and SM Lanang (not to be confused with SM City Davao, located in the city's Matina district in the south).
What do Davao's denizens do after work? Apparently, many of them attend one of those zumba parties being held almost nightly. If there would be a title at stake for being "the zumba capital of the Philippines," Davao City is a strong contender.
There are more things to discover about Davao City, but I'm leaving it to others in discovering what they are. Hopefully, what I've shared would help in appreciating such a good city even better and why Davao City is proud to say that "life is here." – Rappler.com 
Karl Aguilar is a freelance writer in a website called The Urban Roamer.