'For the last 3 decades, Mrs J had had no idea of the awesome role she's played in my narrative'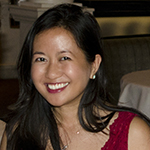 I entered kindergarten in September 1984 in Rahima, Saudi Arabia. I colored owls purple and called glitter "stardust."
My teacher, Mrs. J., who I thought looked like Olivia Newton-John from her "Physical" album, made us green eggs when we read Dr. Seuss's Green Eggs and Ham and one morning, she cooked mini-pancakes for my class using my mother's recipe.

She let our class walk through her home, an intimate space where I first tasted an upside-down pineapple cake she had cooling on her stove top.

She poured vanilla pudding on white contact paper and I painted with my fingers before licking them and wiping the page clean again. Towards the end of the year, Mrs. J. held my hand as she led me, inflatable wings and all, into a pool.
A few weeks ago, I wrote Mrs. J., telling her I was going to be in Florida for the first time. I remembered that she owned a home there.


I called on her birthday annually through 8th grade, but it had been 30 years since I last saw her, in person, at my kindergarten graduation. I am now the age she was when I was her student in 1984. I asked her if we could make plans. "I'd love to see you," I wrote.
When I asked Mrs. J. if we could meet up, it wasn't out of curiosity or propinquity (though the latter made our reunion possible) but gratitude.

For the last 3 decades, she had had no idea of the awesome role she's played in my narrative. As Robert Frost says ironically in his poem, "The Road Not Taken," but which I quote earnestly here, a slide show of a Kenyan safari with her late husband, the bearded fifth-grade teacher, "has made all the difference."
Using an old-school slide projector, she showed us exotic animals, sepia sunsets, and sprawling landscapes of the Kenyan wild. In some shots, she is laughing with Mr. J. "Were you scared?" I asked her, referring to the leopards; at the time, I was afraid of Cleo, an overweight Persian my parents were cat-sitting.
"No," she said, "we were safe and they were amazing." (It was the first time I heard the word "amazing.")
Then, she clicked on the next slide: in the picture, she is sleeping next to her husband in a tent. It struck me then that she and her husband didn't have children.
And they were happy.
After she turned the lights back on and let us pick an animal figurine (I chose an elephant.), I sat at my desk under the "Busy Bee" mobile and cradled what would turn into the most enduring lesson from my first year of school. Mrs. J did not know (how could she?) that it was this memory, probably lasting only minutes long in real time, which gave me an inchoate glimpse into the world I wanted.
Since that cool day in 1984, I have thought about Mrs. J. many times.
Apple orchards, butterfly gardens
I'm sure that that memory played no small part in inspiring me to come to the US in the first place, 15 years old with no family stateside and no experience of America beyond my books and TV shows. When family friends suggested I study something practical and potentially lucrative, I majored in British literature and Film history, instead, then went into teaching.

A couple weeks before graduation, I flew out to California for a boy. My heart broke under a constellation-filled sky and the next morning, my best friend M. picked me up and we sang Pat Benatar's "We Belong" on repeat for 2 hours.

More than 4 years ago, I went on a first date with my husband J., who, in 8 months, would be diagnosed with prostate cancer with no guarantee of a full recovery. (He was well 18 months later.)

With him, I have started to write again. He has taken me to France and Vietnam, apple orchards and butterfly gardens, Air Supply concerts and Red Sox games. He has given me a place where I can unpack my boxes.
I have had so much fun, but I wonder how different my choices would have been if I had lived by another's timeline.

While I know that this game of "what if" is an onanistic exercise, I indulge in it occasionally, especially around my birthday (I turned 36 on Thursday): What if I had listened to my town and culture that told me that I should go home to my extended family in the Philippines, find a husband, and have children? What if I had followed my friends who told me I was missing out?

What if I listened to the romantic comedies that equated the single, childless life with emptiness? What if I had played it safe, out of fear that I'd miss some metaphorical boat?
On the dating site where J. and I met, I left the question "Do you want children?" blank, my ambivalence symbolized. "You're getting old," my titos and titas (uncles and aunts) told me.

"It's harder to have children when you're older," well-meaning friends warned me. Others were even more direct, saying, "You'll regret not having children" and "You don't know real happiness until you have a child of your own."

Even strangers in liminal spaces like waiting lounges at the airport and the US consulate offered their own similar unsolicited advice. Except for my parents, it seemed that every other adult felt a woman wasn't fully so without becoming a wife and mother.
Despite all their cautionary tales, I wasn't afraid. I didn't see myself in the adult life they imagined for me.  (As it happened, I would grow up to be the kind of woman whose floors shimmered with glitter. Sometimes, I would see flecks of it on  J.'s face, as they caught the light.)
There are many people who know they want the life in commercials and family-friendly TV shows, but that wasn't me – at least not yet. As a Filipino and a woman, I know how much energy it takes to drown out the voices that say my priorities are misplaced or that I'm incomplete. I had to be deliberate as I reminded myself that I was not only all right – I was happy. 
With my student loans paid off, I was debt-free and I used my money to travel, often leaving Friday afternoon for weekends with my sisters and high school friends in New York City and Washington DC.

I went home to the Philippines for 9 weeks every summer. I could afford to respond "Yes!" to whimsical invitations of "Let's meet up in Vegas!" I lived alone in a studio I decorated with feather boas and glow-in-the-dark stars. My first morning in the apartment where I would live for the next 4 ½ years, I opened my eyes and clapped. At night, I slept without the ticking of a biological clock to keep me up.
"Remember when having children was the last thing you wanted to do?" my husband J. asks. We can laugh now about how 4 years ago, hours before we went to the Ayala Museum in Makati, Philippines, I woke him up and told him, who's always wanted children, that I didn't know if I did. I cried from the gold exhibit until we exited the maze of Philippine history dioramas.

These days, my husband and I enjoy coming up with possible baby names and gently teasing each other about who's going to take the future bambinos to the dentist and, dear god, I hope they don't take up handbells.
The same people, who tried to scare me before now say, "I knew you'd want babies some day!" and "We knew you'd come around." But the heart of the matter was never about growing up or changing my mind. It had always been about a safari.
On my 36th birthday, I thought hard about what I wanted to tell Mrs. J. It had been 30 years. Would we talk about teaching? Her late husband? Saudi Arabia and Florida? My wedding? Would I cry? Would I smile the whole time, my cheeks frozen into a Cheshire cat grin? Or would my nostalgia be so powerful that I would fall out of my seat? 
Instead, I stumbled many times, trying to tell her much of what I've written here. But it is impossible to fit 30 years into 100 minutes over pad Thai in Jupiter, Florida. There's simply no way.  My thanks weren't about my kindergarten teacher's influencing my reproductive choices. (Not only is that inaccurate, it also takes away from her real effect on me, which was far bigger than that.)
Wildness and beauty
Here's what I could have added: 
I was not even six years old when I promised myself that I would always remember that happiness could look like your pictures, wide and large and breathless.

That romance could be two teachers, sleeping side by side, under a mosquito net. That you should not be afraid of the places that could expose you to joy. That a woman did not have to be a mother to love children and know complete kindness. That you should be excited about what  could be, whether that's a paper mache pumpkin which shrinks to the size of an orange or a gorgeous cat that looks right into your camera lens.
Almost every decision I have made has been informed by the freedom I first felt in your classroom and it has brought me more delight than my lungs can hold.
You showed me how happiness comes in different shapes and, if you let yourself, adulthood – whatever it is – can be stunning.
You taught me about the wildness and beauty I could look forward to someday, to trust the thump behind my sternum and, when it gets difficult, to try to be brave.
You showed a child that there is so much in this world to love. – Rappler.com 


Kristine Sydney is a private high school English teacher in the United States, where she has lived for 20 years. Born in the Philippines and raised in Saudi Arabia, she attended boarding school and college in the US, where she practiced her Tagalog by reading Liwayway. She writes about immigration, Air Supply adoration, and her intercultural relationship on her blog kosheradobo.com. Follow her on Twitter @kosheradobo.
Read previous stories from this author
• Krisel's speech must disturb the peace 
• To my #SHEro: My mother who taught me beauty
• Taking off my shoes: 'How clean is the dirt in America?' 
• Pacquiao 'insult' a cultural misunderstanding
• How asking 'Are you Filipino?' can save a life
• Our interracial and interfaith marriage: Yes, color matters