'Despite the ubiquitousness of these malls, they don't say much about our history or culture, beyond materialistic aspirations and the consumerist attitudes'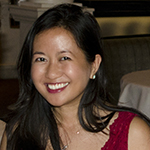 When I read that Ayala Land Incorporated is slated to build a mall even larger than the SM Mall of Asia (MOA) in Paranaque in late 2015/early 2016, I thought of writer Gertrude Stein, who said, "There is no there there."

She was talking about returning to her childhood home and not finding it when she returned to Oakland, California, in the 1930's, but it might as well have been said by Filipinos on finding culture in Manila.

"You can go to the malls," they say, "but you should leave the city to experience the Philippines." It's not true, of course, but while Manila provides experiences in art, history, and music, these spots are literally dwarfed by its malls.
In the Philippines where "mall" is also a verb (i.e. "malling"), there are more malls than public parks.

Manila has a handful of museums and some national landmarks, but they do not provide the convenience of its malls, some of which have ice skating rinks (fake snow falls from the rafters), a chapel or two, and even a koi pond.




I could take an exercise class, relax at a spa, eat, attend mass, and go dancing all without crossing the street.
I get the appeal: when I'm in the Philippines every summer, whatever time I spend outside my home, I'm probably at a mall.

I don't drive; I speak with English-accented Tagalog; and I'm an amateur at crossing Manila's streets. At the mall, I'm not afraid of getting lost or run over.

Though I rarely shop, I enjoy going to the movies and having halo-halo afterwards. I can people-watch. At Greenbelt, I can catch a glimpse into the lives of the rich and well-connected.

I admit that malls are beautiful, albeit in a discomfitting way, like a leather bag covered with its brand name letters. (In my opinion, showing off wealth like that is gauche, like employers who make their yayas and househelp wear uniforms in public.
This future mall will be yet another addition to the contest of unzipping and comparing "whose [mall] is bigger?" Maybe some Hollywood celebrity like Sarah Jessica Parker will fly into NAIA again to cut the ribbon at the mall's opening. People will flock to it.  

But, despite the ubiquitousness of these malls, they don't say much about our history or culture, beyond materialistic aspirations and the consumerist attitudes.

If one looks only at pictures of Filipino malls, a casual observer might think that the Philippines is prosperous and rich; or that the average Filipino can afford to experience even a sliver of the lifestyle these complexes suggest. Neither is true.
I admit that malls are a necessary part of Manila, for some of the reasons I outlined above. For a sprawling city with little urban planning, they provide a convenient hub of activity to many.

Still, do the malls have to be this big or this many? It seems like every two or three years, there's another mall or another arm added to a pre-existing one.  How can one city where space is an issue have this many malls?

Where pollution, trash disposal, and traffic congestion are a national crisis, why do we keep building mini-cities that ignore – even create – these problems? Only a 10-minute taxi ride separates the poorest from the richest, most successful citizens and the divide keeps growing. The malls are a physical manifestation of this gap.
While the class divide is not unique to Manila, what is stunning to me is that there are few, if any, public parks, pools, lower-cost outdoor rinks, et al, that provide a comparable, desirable, and affordable experience for all.

What about pouring money into public schools and communities so students have proper playgrounds, instead of playing basketball and "Patintero" on busy streets?  

It's misleading to say that malls are for all, because the truth is, these multi-use, quasi-public urban spaces' targets are the middle class, the rich, and the upwardly mobile. They are built for the people who can spend on them.
Malls are their own walled city, an illusion that separates the mallers from choking pollution,  claustrophobic traffic, and, most poignantly, our country's crippling poverty.  

The Philippines boasts a few of the largest malls on the planet but, particularly in light of country's devastating poverty and the millions of OFWs separated from their families, this statistic should make us uncomfortable, not proud.
As you enter any mall, high-end or not, you have to go through security but all the guards do is insert a stick into your bag and casually pat your sides. This feigned security check is a metonym for the malls and the mall culture themselves: the sense of security is as false as is the idea that the malls provide a democratic experience for all Filipinos.

No one is turned away from enjoying a mall's air-conditioning, but not everyone can afford to enjoy what this "city" offers. Even the kiosks, which sell snacks and candy, are pricey, relative to what most people make in a day.

The mall experience is like going to a Philippine bookstore: everyone can pick up a glossy or a book, but you have to buy it to rip off the plastic and read it. (At US bookstores, you can pick up a stack of magazines or books and read them in a loveseat or between aisles, without paying a cent.)
Some might argue that you should only go to the mall you can afford but the gap between the good malls and what one aunt calls "pang masa" (for the masses) is more like a chasm.

Even the lighting is different. (Check out the Market! Market! area and its neighbor Serendra, which is essentially a strip mall, only tonier and more photogenic than ones here in America.)
How we use our money and our limited land speaks loudly about our values. It's worth pausing to think about what these mammoth malls say about us, our culture, and our country's priorities. It's scary and sad to think about its symbolism and what it portends for the Philippines' future.

The more exclusive the mall, the bigger and more expensive and decorated its walls. Those who can afford it continue this experience in their homes in gated communities with amoeba-shaped pools and Instagram-worthy clubhouses, while those who can't are pushed further into dank and darker areas of the city.
I'm sure that many people have considered the cultural repercussions of building yet another unnecessary supermall but those voices that call for more green spaces and playgrounds are not as powerful as commercial appeal and the people behind this lucrative project.
Many years ago, my friend took me to MOA. We were stuck in traffic for a long time and, when we finally got to the dizzying maze, its stores were nearly identical to all the other places near my home, only bigger.

He took me to a restaurant, which he said was the best spot to watch the sunset. He pointed out all the stores where we could shop and where performers were going to hold concerts.

A full marching band played past us, providing some whimsy in this clinical, commercial sphere. Of the mall's size and jaw-dropping scope,  he said, "Walang ganyan sa States," (There's nothing like this in the US).
He had meant it as a compliment. – Rappler.com 

Kristine Sydney is a private high school English teacher in the United States, where she has lived for 20 years. Born in the Philippines and raised in Saudi Arabia, she attended boarding school and college in the US, where she practiced her Filipino by reading Liwayway. She writes about immigration, Air Supply adoration, and her intercultural relationship on her blogkosheradobo.com. Follow her on Twitter @kosheradobo.

Read previous articles from this author