As I've grown older, I've realized not only how complicated and nuanced a Filipino's identity is, but also how understanding it is more than an exercise in navel-gazing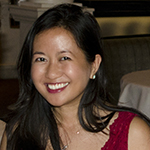 Last summer, I was in the Philippines when I watched a morning TV show story on Kyle "Kulas" Jennermann, a Canadian who wants to become Filipino.

Thinking about his privilege as a white man with the freedoms of a Canadian passport, I resisted his "Becoming Filipino" initially, but I quickly found his earnest delight charming, even inspiring.
I saw some of my own joy reflected in his toothy smile and in his giddiness over mangoes, fried rice, karaoke, and block parties.

With that morning's news saturated with rising gas prices, street vendors losing their spots, devastating traffic, and incoming storms, Jennermann's singing about the Philippines was the singular bright spot.
"Wow. He is so Pinoy," the TV hosts said, and the rest of the media and the country fell in love with him, too, calling him "a Canadian Pinoy."
He continues to chronicle his Philippine journey, and, with his many haiku moments here, I've considered, though, what Filipinos would think of him if he shared more critical insights into their country. I imagine he has many. What would he be called, then? "The Foreigner?" Would he be as popular?
In my Filipino class in Saudi Arabia, one of my earlier lessons was some version of "Ako ay Pilipino" (I am Filipino). It was an easy line for me to memorize.




I was barely 7 years old and only beginning to learn Filipino. Without analyzing it much, it sounds like an easy "How Filipino Are You?" The checklist? Form, color, language, and deed. Unpacked further, it's a simplified list that reminds me of the Filipino stories which I learned in school, moralistic tales that defined the ideal Filipinos as Juan Masipag, "dalagang Pilipina, parang tala sa umaga," with their brown skin and "mano pos."
'Don't act like Fil-Ams'
I recall one of my teachers saying to us, only kids, as we parsed the national anthem and "Panatang Makabayan" that we should act like Filipinos, not Fil-Ams.
We nodded in agreement. 
Where I lived in Saudi Arabia, Filipinos lived in Rahima, which looked like a developing Middle Eastern town, while Fil-Ams lived inside the gated community of Najmah, which was designed like an American suburb. Though I attended an international school, there were no Fil-Am students; they were all at the American school 10 minutes away, which was, frankly, nicer and richer in resources.
I lived in Rahima with the rest of the Filipinos, who shone a harsh light on Fil-Ams. Admittedly, at least part of their feelings about the other side was envy (Fil-Ams, in addition to living in a different community, also received higher salaries and significantly better benefits.) But their reactions were also rooted in fear. Fil-Am teenagers talked back at their parents and pierced body parts other than their ears, apparently.
Fil-Am kids certainly looked Filipino but their lilt, posture, and customs were distinctly American. Like fraternal twins separated at birth, we lived in different worlds and were raised in different cultures, a gap symbolized by the two security gates that separated us.
More than two decades later, it's both surreal and unsettling to be in the US. Though I am not American, I live in the US, with my employment-based green card and, eventually, I will apply for American citizenship. 
'Still Filipino'
When I meet up with childhood Filipino friends in the Philippines or in the US, they often tell me it's good that "I'm still Filipino," not American. I get the subtext behind their backhanded compliment.
I grew up watching Filipino movies where the term "Fil-Am" was used pejoratively. Fil-Ams were represented as out-of-touch and self-absorbed, often saying in ridiculous nouveau immigrant accents, "In da US…."
As I've grown older, I've realized not only how complicated and nuanced a Filipino's identity is, but also how understanding it is more than an exercise in navel-gazing. In the US, calling myself "Filipino" means celebrating my heritage, language, and immigrant status.
For me, writing "I am Filipino" is acknowledging that I have a claim to the Philippines and that my voice, although coming from a different country and with a different accent, is not only legitimate but, perhaps, also even necessary.
I own a T-shirt that says "100% Pinoy." When I wear it, it technically means that my DNA is Filipino, as is my passport, but 100% isn't accurate when it comes to my identity, which is an amalgamation of the places I've lived and people I love. 
How does one express love for the Philippines? What characteristics make someone Filipino enough to understand the Philippines – and what exactly is Pinoy?
Having written for Rappler for about 4 months now, the last question comes up as ad hominem criticism quite a bit, though it's phrased as a declarative sentence. In light of our own postcolonial culture, our millions of Filipino OFWs, or our popular multiracial celebrities setting standards for "Filipino beauty," what qualifies someone to be a real Filipino when all Filipino families' lives are defined, in some way, by diaspora?
Language
I just finished my 14th year of teaching high school English and my 21st year of living in the US.
That English is my first language or that I don't live in the Philippines 10 months of the year doesn't dilute my own identity.
I can switch seamlessly between Filipino and English when I talk to my parents or when I want to ask my sisters, in public in the US, "Who farted?" I don't have a Last Supper tapestry on my wall but I do have a Barrel Man in my bathroom.  
In the US, sometimes I'll bump into Filipinos at cafés and we'll chat, inviting the other to our homes for a pansit dinner, our immediate connection to an archipelago half a world away.
But most of the time, we'll just smile and nod at each other without ever talking and that's ok, too. It's enough, that quiet and brief acknowledgment of each other's Filipino-ness, which is, sometimes, all we want or need. – Rappler.com 

Kristine Sydney is a private high school English teacher in the United States, where she has lived for 20 years. Born in the Philippines and raised in Saudi Arabia, she attended boarding school and college in the US, where she practiced her Filipino by reading Liwayway. She writes about immigration, Air Supply adoration, and her intercultural relationship on her blogkosheradobo.com. Follow her on Twitter @kosheradobo.
Read previous articles from this author