The heart has an electromagnetic field which is 5,000 times bigger than the brain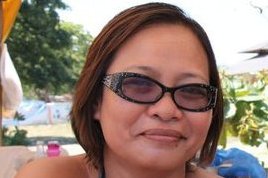 Our minds may fight but our hearts always understand
Dear Jack and Johnny,
A few years ago, bothered by a persistent insomnia that was not responding to the same usual cures like yoga and meditation, I went to the mountains of Java in Indonesia where in a solitary village — fed by waters from a stream so alive that a glass of it could light an electrical bulb disconnected from its power source (I kid you not) — one of Indonesia's famous gurus told me gently what was wrong. "Are you meditating from your mind or from your heart?"
I realized then that my meditation practice consisted of cleaning and quieting my mind, but with no success because my heart itself was in distress and not at peace.
"If your heart is at peace, then your mind will be at peace," he said simply. "But you are a creature of the mind. Your mind is so strong and so heavy that I can hear it. Your mind likes to quarrel with your heart all the time and this is the root of your problem. Listen to your heart. Go with the heart. Let your heart lead the mind and not the other way around."
This was the same observation uncannily by another Indonesian shaman in Bali who told me, "There seems to be nothing wrong with you except that you think too much. Too much thinking weakens you spiritually."
He told me this kindly after he tied fresh eggs around my throat and some business colleagues of mine. After 30 minutes, the eggs of my colleagues became the consistency of hard-boiled eggs while the egg tied around my throat and which he cracked open on the edge of a trash can, remained fresh. Nothing seriously wrong with me, he smiled, except that I think too much and hardly use my heart.
My dear children, I have always been proud of your awesome, nimble and dexterous minds, which I claim no credit for because young as you are, your minds leap and bend higher than mine, in ways that are amazing and fantastic to me and I don't say this just because I'm your mother.
I'm not worried about your mind. It is your heart that I'm worried about. I'm worried that your minds are so good that you will always think of your hearts as a poorer cousin.
The heart is not the mind's poorer cousin, my children. The reverse is true and that if you ignore the intelligence and wisdom of the heart, you do so at your own peril. Let me tell you why.
Heart's electromagnetic field is bigger

The latest evidence shows that life actually starts from the heart and that the heart starts to beat in the fetus even before the brain takes form. It is the heart's auto-rhythmic beat and not the brain that eventually gives shape to the human body.
Neurologists discovered more than 40,000 neuron cells in the heart, giving the heart its very own nervous system, its own "brain inside the heart." In addition, the heart has an electromagnetic field which is 5,000 times bigger than the brain, measurable by a magneto meter with a distance of more than 3 meters outside of the physical body. This energy field of the heart allows it to mingle with the energy field of another heart making it possible to send and exchange thoughts and feelings to another and for one heart to talk to another without even saying a word.
Scientists also discovered that when the energy field of the heart is allowed to flow into the brain and both heart and mind work in balance, it can transform brain function, eliminate stress, improve the tranquility of the heart and increase creativity at the same time.
Experts add that the brain or conscious mind has a power of merely 12% while the subconscious mind which is in the form of feelings and which reside in the heart accounts for 88%.
To demonstrate the power of the heart, cardiologists have proven that their patients can change their electrocardiogram output, improve inner harmony and health by concentrating on the heart and radiating love, appreciation, compassion and other positive emotions.
The rhythm set by the heart was proven to be capable of training the other organs to work also in synchronicity.
In other words, when the heart leads, the rest of the body follows while the same thing does not necessarily happen when you put the mind on the driver seat. That was why the Indonesian shaman knew right away why I could not sleep and continued to be in distress. I was meditating from the mind; the heart and my body refused to follow.
No struggle, at peace
The heart communicates more intensely with the brain than any other organ that, suppressing the voice of the heart in creative pursuits often results in work that may look correct and sound correct but without the crackling, cartwheeling and persuasive energy of one that engages the heart and its flesh and blood and soul.
How do you know then when you are listening to the voice of the heart? There is no struggle and you are at peace.
A writer or craftsman knows when the work is right and ready to be released to the world. His heart is quite simply at peace and when the work is wrong and he is on the wrong path, he also knows it in his heart and not in his mind. Quite simply, our heart is our compass and will tell us the truth more than our egoistic, lying minds can.
In the same way, the heart speaks only when we are in a state of peace and in a state of harmony with ourselves and often stubbornly silent when we are not. A dirty restaurant will not attract diners; the heart and its wisdom is not open to us until we clean ourselves emotionally and spiritually.
The task of cleansing ourselves, I am warning you, is long and difficult but it is worth every holy step.
More influential heart

Your heart is more influential than your mind. One day, your work will require you to work with people, a task that you will probably find frustrating because people are often messy, unpredictable, and totally beyond your control but also astoundingly complex and simply beautiful.
Let the heart lead when reason fails you and you will realize there are things you can do to reach people beyond the rational way, and that if you communicate with your heart rather than with your mind's ego, they will also respond with the goodness that is in everybody's  heart. You can only take your authority so far and you can order people around only so far before you realize that when our minds have been engaged to exhaustion — under the skin — we all want the same things: love, affirmation, warmth, to be spoken with and listened to, heart to heart.
In my trip to the mountains of Java where I traveled on foot to a village fed by mystical waters, a woman welcomed me to her humble hut, feeding me homely, exotic delights from her kitchen, talking, laughing, gesticulating for the better part of one hour in her own language, while I listened in helpless but enchanted confusion. A family member who understood English smiled and told me, "She said not to worry. Your hearts understand." – Rappler.com