Through an art exhibit, Filipinos showcase their creative artworks that banner their own version of freedom on Independence Day
With the Philippine sovereignty under siege and civic spaces getting narrower, how can Filipinos assert their independence?
Through an art exhibit dubbed "BANDERA: Itaguygod ang Kalayaan Mo," Filipino artists showcased their artworks that bannered and celebrated our rights, freedom, and democracy on Independence Day, June 12.
This art exhibit was organized by DAKILA, Active Vista, We the Future PH, MovePH, and #CourageON: No Lockdown on Rights Coalition.
"With [the] Bandera art exhibition, we make use of alternative places and spaces to voice out our pledge to the continuous struggle for freedom." DAKILA artists and Bandera co-organizer Ralph Eya said.
This activity was also a postscript to DAKILA's symbolic act on Independence Day back in 2017 when artists and groups raised a flag on the disputed West Philippine Sea. This was in response to President Duterte's "jet ski" promise which he recently said was a "campaign joke."
In light of issues involving the Philippine sovereignty, pandemic response, and the like, participants posted digital or physical artwork banners and displayed these outside their homes to showcase their own version of freedom on Independence Day.
Day and night installations
In Marikina, Jeska Barayuga sets up installations outside her home. Her daytime installation featured pieces of clothing which represent children, women, and men.
Barayuga said the flowers served as an offering to people who had to die for current Filipinos to enjoy today's "pseudo-freedoms," while the red ribbons symbolized blood and the struggles that "keep us bound," such as red-tagging.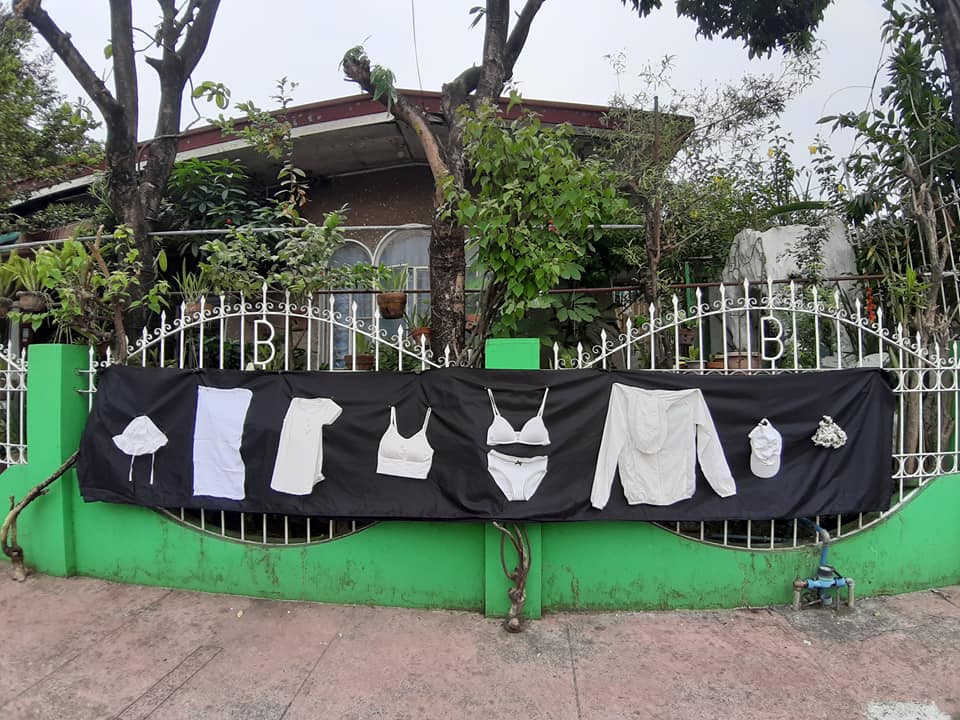 Her nighttime installation, 'The Price of Freedom," features LED tealight candles outlining the shape of the Philippine flag on black fabric.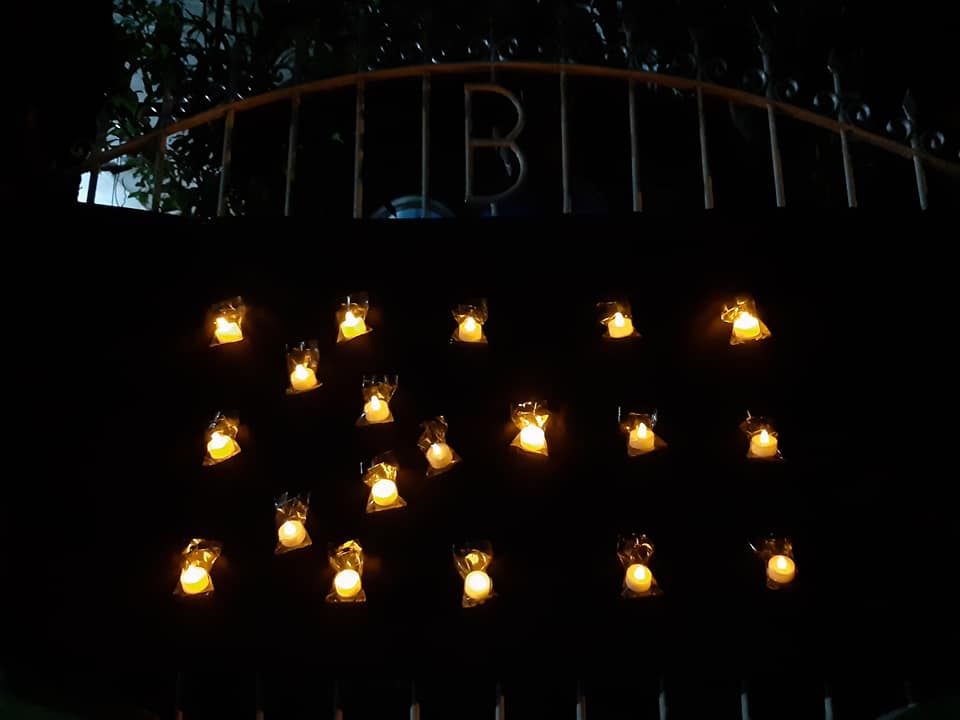 Barayuga said both installations asked the same question: "Can we really celebrate or call it freedom when it is at the expense of others?"
Unfurled plastic division
In Iloilo, Ken Gadian showed a photo of an unfurled plastic division from inside an elementary classroom turned makeshift quarantine facility. He also urged Filipinos to keep on fighting for freedom against attacks on Philippine independence.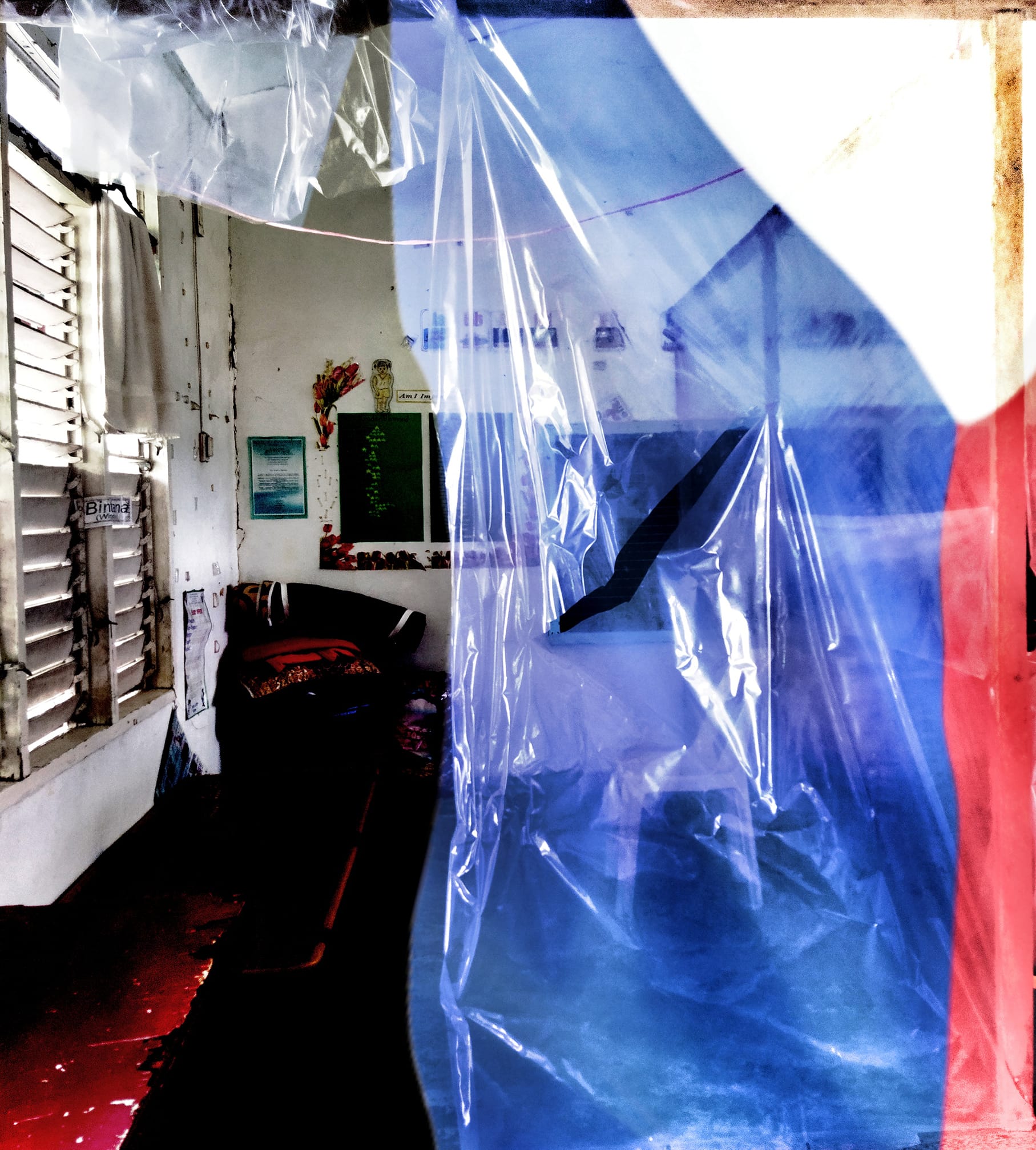 Freedom from hunger
Patricia Non, the woman whose community pantry in April inspired thousands of countrymen to start their own food bank projects, also joined the campaign and posted her call for the freedom of the Filipinos from hunger.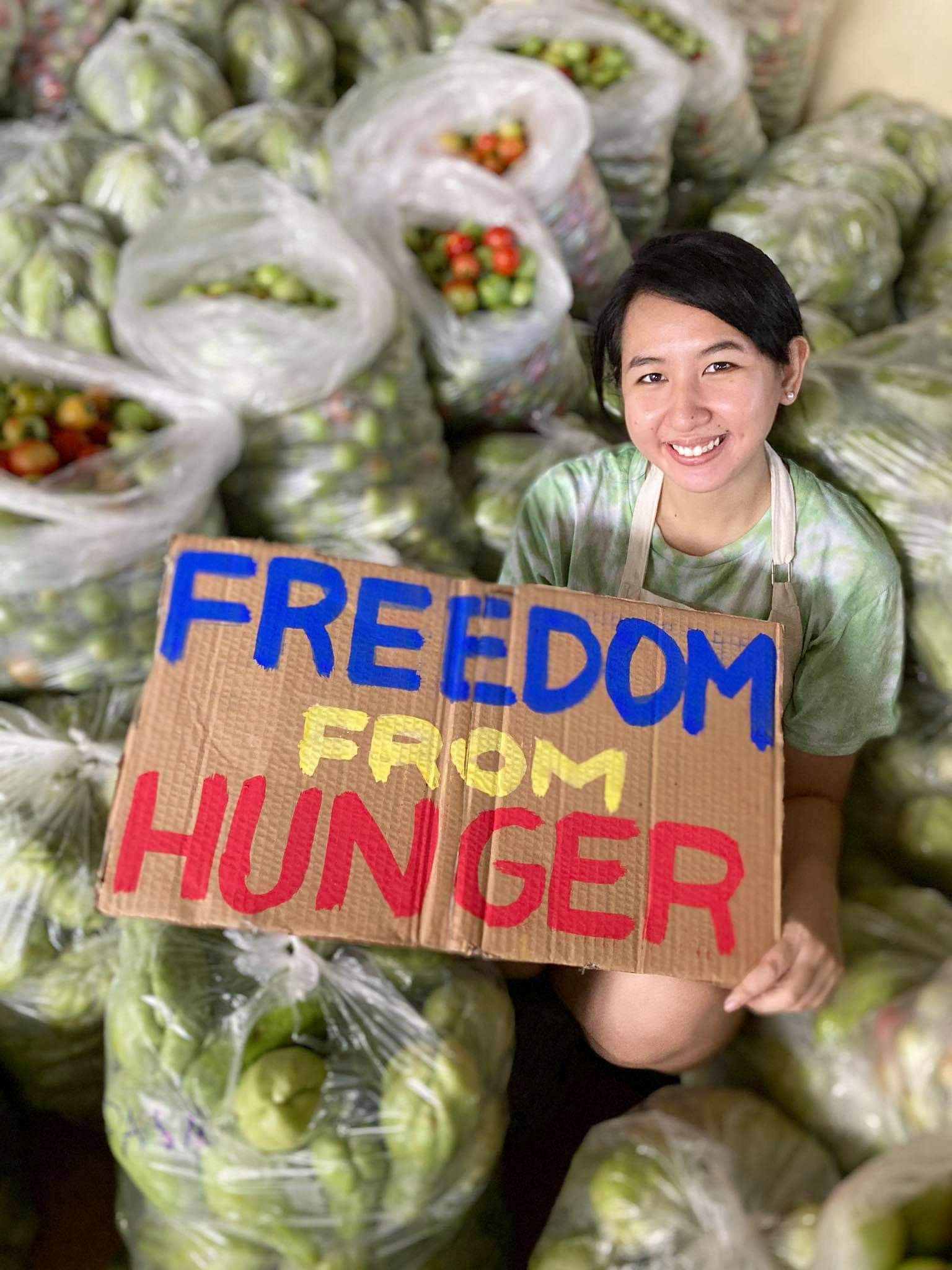 Digital art
Marx Reinhart Fidel's digital art, "MULAT NA," highlighted the importance of being aware of history as a way of commemorating the sacrifices of the country's national heroes.
The artwork featured an activist, Andres Bonifacio, and President Rodrigo Duterte as an embodiment of the administration.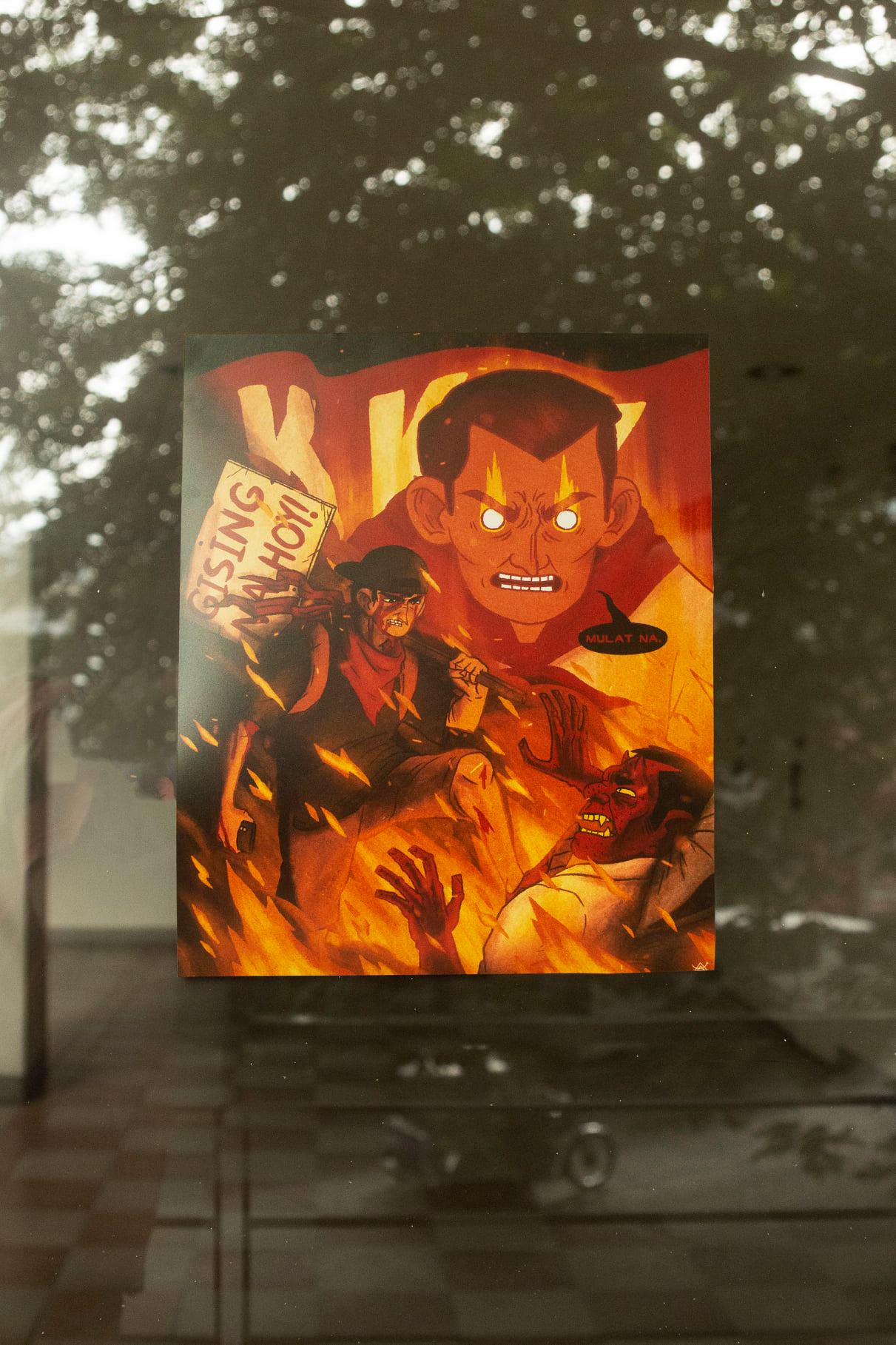 Meanwhile, Kenard Marquez shares his #ArawNgKalayaan artwork, stressing that the West Philippine Sea is "not for sale." Marquez said the artwork was inspired by one of his recent visits to the grocery store.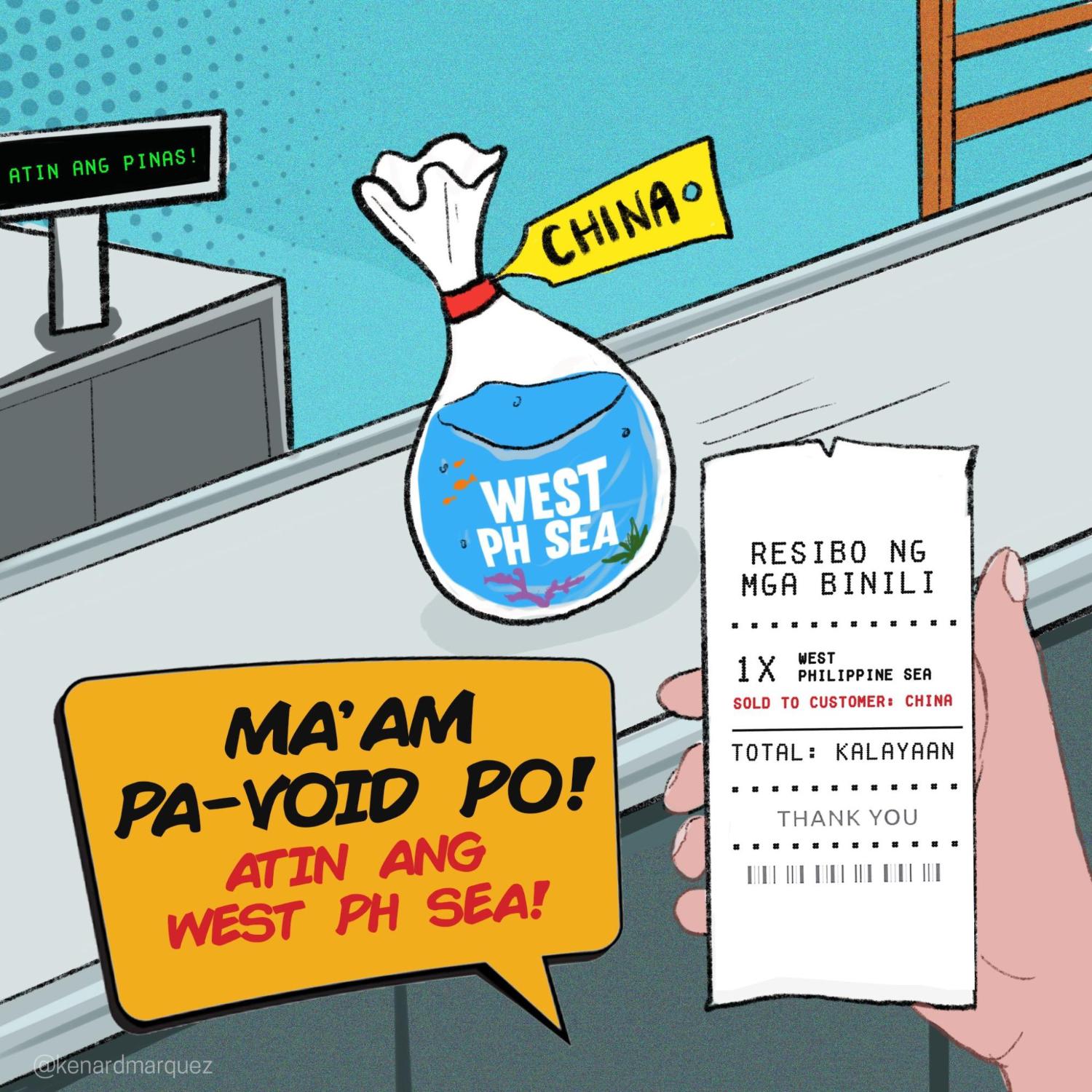 Here are other the artwork that exhibited the Filipinos' call for freedom on Philippines' 123rd Independence Day: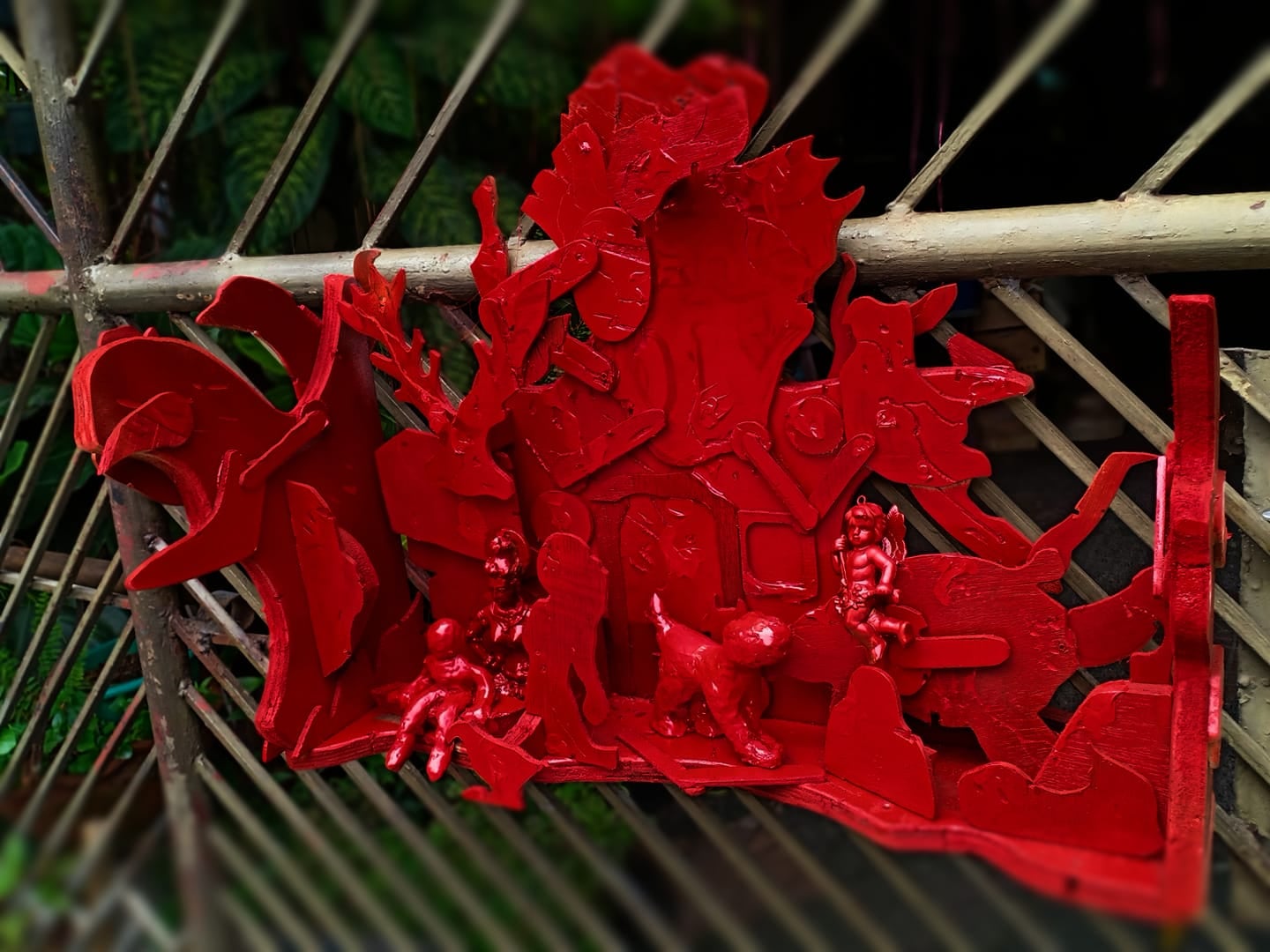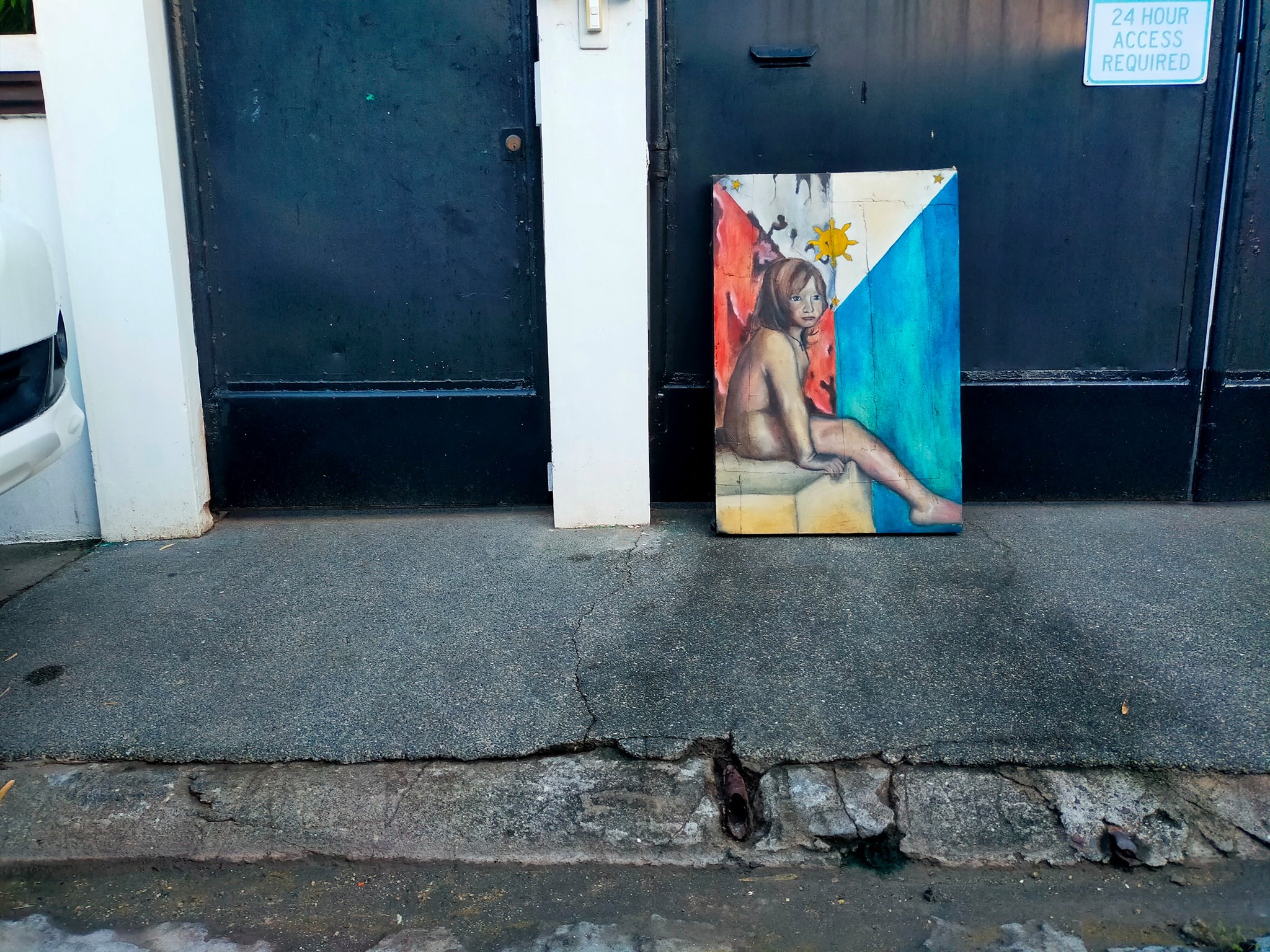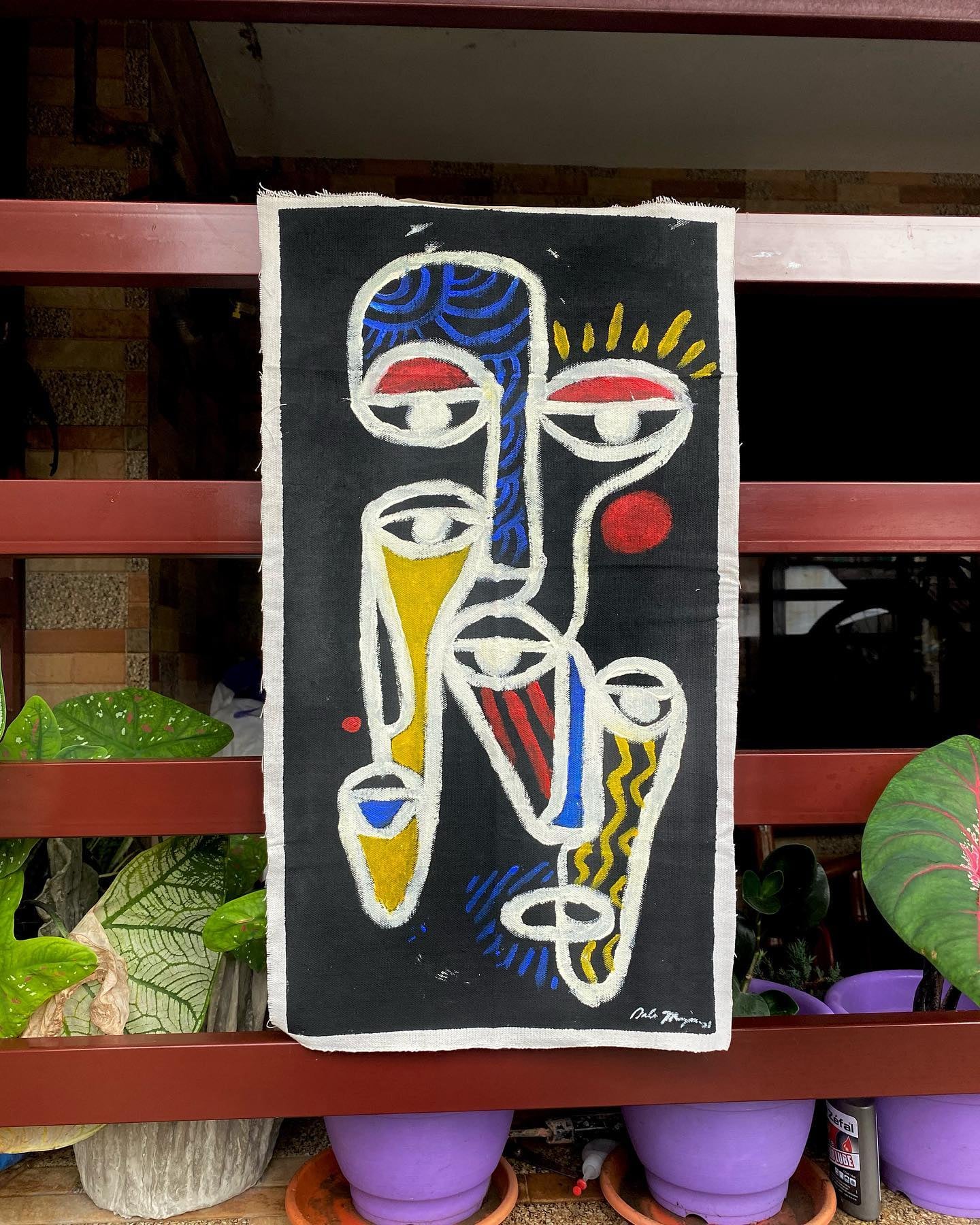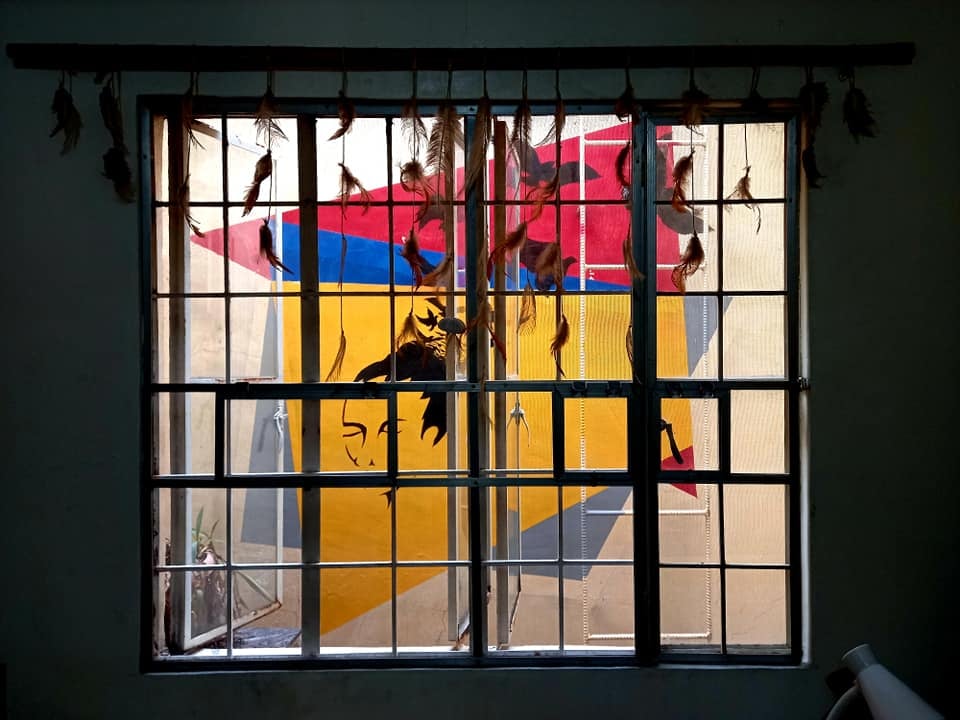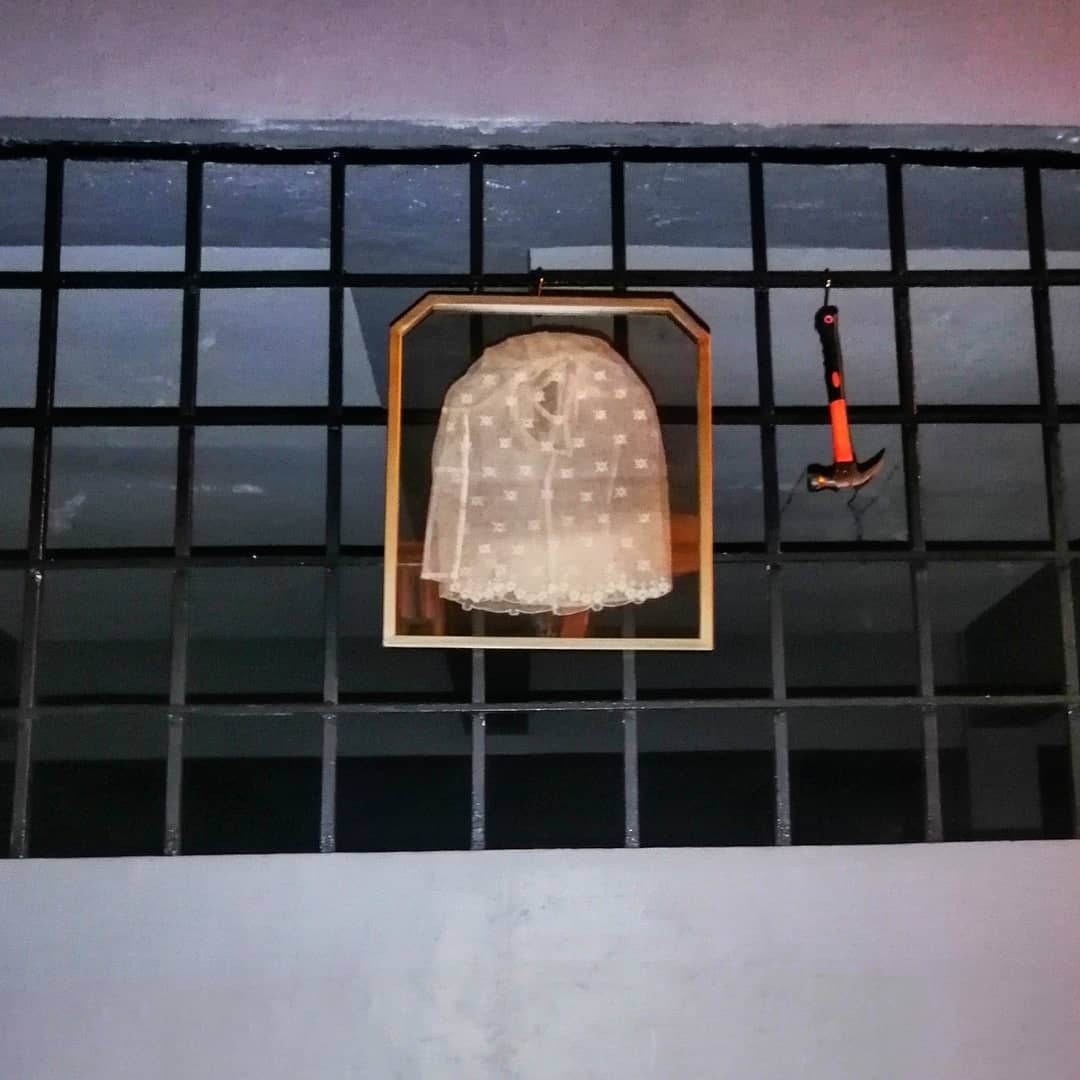 Those interested to join this art exhibit and online campaign may upload their entries on social media by sharing to Rappler Room and/or using the hashtags #BanderaNatinTo and #ArawNgKalayaan.
Artworks will be reposted on DAKILA and Rappler's Facebook pages. The full mechanics of the campaign may be checked here. – Rappler.com