This is AI generated summarization, which may have errors. For context, always refer to the full article.
What can the world achieve if everyone had access to the Internet? Two innovations hope to provide connectivity even to the poorest.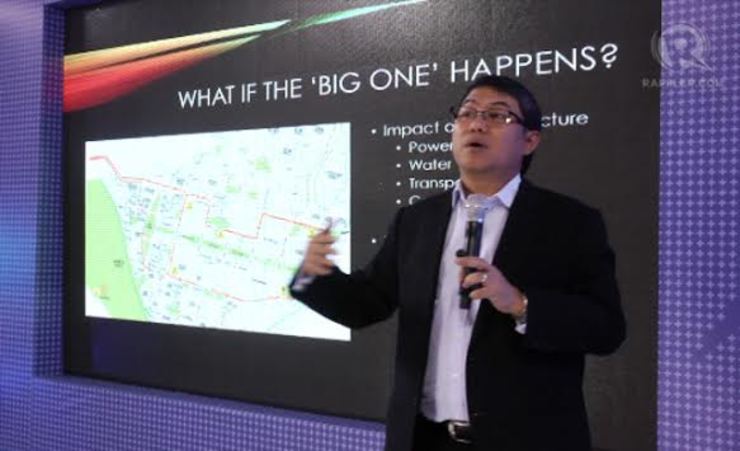 MANILA, Philippines – Experiences with recent disasters, like Super Typhoon Yolanda (Haiyan) and the Visayas earthquake, have shown the unique role technology and the Internet can play in disaster preparedness and response.
In a talk during the 2014 PH+Social Good Summit on Tuesday, September 16, experts gave the audience a peek into the latest technology and innovations that can spell the difference between life and death during and after calamities.
Jackie Chang of Facebook talked about Internet.org, an initiative by technology leaders that aims to improve Internet access for the two-thirds of the world population that are still not online.
"Cell site infrastructure covers 85% of the world's population. But only 30% are taking advantage of it. The barrier to the next one billion people online is accessibility. We need an economic model that provides free Internet services," she said.
Internet.org kickstarted its campaign by providing free Internet services to poor communities in Zambia in Africa last July. 
Zambians were able to access Internet.org for free using a smartphone app, Facebook app, or the mobile web.
Through Internet.org, the users were then able to use basic services like Google and Wikipedia to gain information on weather, health, employment, and government laws and policies.
Chang connected the potential of free Internet to the Philippines' experience with Yolanda. She said the Internet has the power to amplify voices of those affected by calamities.
"With Yolanda, the voices became real time. Platform like Google and Facebook made that possible. I was living the stories I was hearing from friends and friends of friends," she said.
But ultimately, it's people who have to begin where the Internet left off.
"Technology and the Internet created new opportunities to react and connect people continents apart. But ultimately, it was the people themselves who had the will to take action," Chang said.
'Super WiFi'
Another technology to watch out for is TV White Space, which rides on unused television frequencies to broadcast Internet connection without being limited by barriers and line of sight.
TV White Space can provide connectivity up to 10 or 12 kilometers away from a TV White Space antenna, unlike current WiFi routers that no longer work beyond 300 to 500 meters, said Dondi Mapa, National Technology Officer of Microsoft Philippines.
He explained how TV White Space first came to the Philippines in 2012.
With the help of Microsoft and USAID, fisherfolk communities in Bohol were able to access the Internet through TV White Space equipment installed in elementary schools and other public buildings.
Fisherfolk then used the connection to register in the government's online fisherfolk database giving them access to basic social services and help in times of disaster. It also helps the government monitor fishing activities to make sure fishing grounds are not over-exploited and protect biodiversity in coral reef ecosystems. (READ: TV White Space connects Bohol fisherfolk to the Net) 
TV White Space was also used to coordinate response after a 7.2-magnitude earthquake hit Bohol and other regions in the Visayas in October 2013.
The potential of this new technology will soon be tested in Metro Manila. Bonifacio Global City in Taguig is putting its own TV White Space network together as preparation for the next big earthquake.
Because of the recent work in TV White Space, Mapa said the Philippines has become a "poster child" of the technology, boasting the world's biggest network.
Internet.org and TV White Space are steps toward a future in which everyone in the world has access to the Internet. 
Mapa went as far as saying WiFi should be included in the famous Maslow's Hierarchy of Needs. Internet access is one of the United Nations Millenium Development Goals. 
As Chang put it, Internet access can open up endless possibilities for all by equipping them with knowledge.
"Not knowing causes fear. What would you do if you weren't afraid? What if you had all the information at the palm of your hand?"
Watch their talks below.
 Internet.org and Free basic services – Jackie Chang

<
 Big Data and TV Whitespace – Joel Garcia and Dondi Mapa
 Q & A with Jackie Chang, Joel Garcia and Dondi Mapa
 – Rappler.com