Duterte spokesman Salvador Panelo, a former Ampatuan lawyer, quells fears that he can influence the incoming president on the Maguindanao massacre case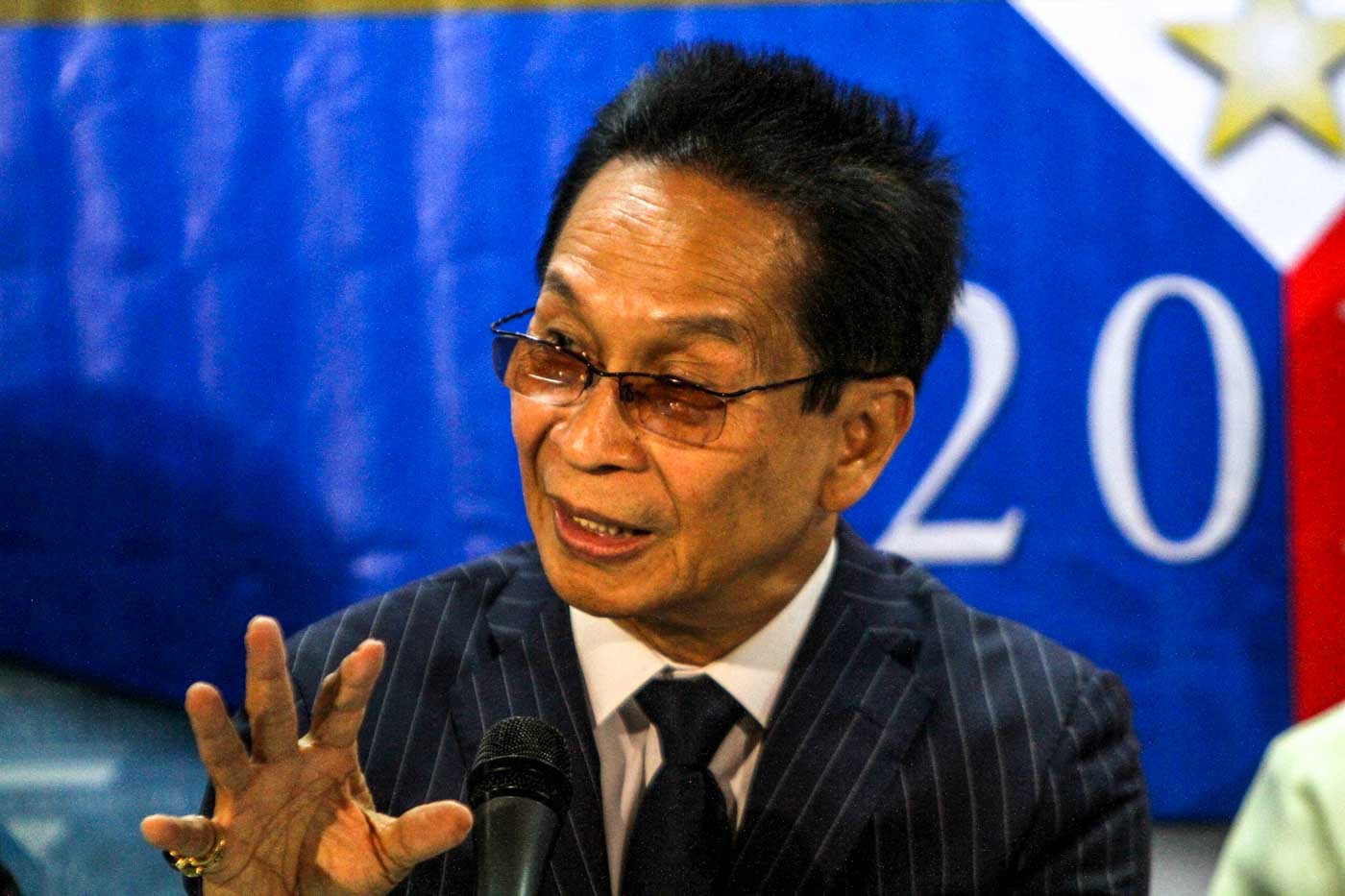 MANILA, Philippines – Despite having defended the alleged masterminds of the Maguindanao massacre of 2009, incoming presidential spokesman Salvador Panelo is now promising justice for victims of the single deadliest attack against the media. 
"We will make sure that justice will be given to everyone under the law," Panelo said in an interview with reporters Thursday, May 26, on the sidelines of the canvassing of votes in Congress. (READ: Proclaim Duterte without waiting for VP – Panelo)
The National Union of Journalists of the Philippines (NUJP) earlier said it has "serious misgivings" about having Panelo as spokesman of incoming president Rodrigo Duterte.
The NUJP said it fears the "possible implications" of Panelo's appointment "on the trial of those accused" in the Maguindanao massacre case. 
Until December 2015, Panelo lawyered for the primary suspect in the case, Andal Ampatuan Jr. 
Ampatuan is allegedly one of the brains behind the Maguindanao massacre, also considered the Philippines' worst case of election-related violence. 
The massacre happened when gunmen attacked a convoy accompanying Esmael Magudadatu, a candidate for governor challenging Ampatuan, member of a powerful clan. The convoy included members of the media. 
The incident killed 58 people, including 32 journalists, on November 23, 2009.
Panelo: Ampatuans 'innocent'
When he started lawyering for Ampatuan in September 2014, Panelo said charges against Ampatuan and his other family members had been "fabricated." 
"I looked at the case and I discovered they're innocent, to my pleasant shock," Panelo said, according to the Philippine Star in September 2014.
On Thursday, Panelo defended his decision to represent Ampatuan. "Lahat ng abogado ay may obligasyon na mag-represent ng lahat ng akusado. Hindi ka nga puwede mamili e (All lawyers have the obligation to represent all accused persons. You cannot choose)," he said.
He added that the accused have the right to be presumed innocent until proven guilty. (READ: Duterte's spokesman Salvador Panelo and his high-profile cases)
Panelo also said he will only serve as presidential spokesman, not as justice chief.
Most of all, he said, Duterte is his own man.
Quelling fears about his supposed influence over Duterte, Panelo said: "Hinding-hindi puwedeng maimpluwensiyahan si Mayor Duterte kasi he is the kind of man na hindi naiimpluwensiyahan, hindi napapakiusapan. Kung ano ang batas, 'yun ang sundin natin."
(Mayor Duterte can never be influenced because he is the kind of man who cannot be influenced, who cannot be sought for favors. Whatever the law says, we have to follow.)
Duterte said on May 23 that Panelo will serve as a "temporary spokesman." The incoming president said, "He enjoys my trust." – Rappler.com