Incoming Transportation Secretary Arthur Tugade says, 'Kung nabababoy na ang kabuhayan natin at 'di ito krisis, ano ang krisis?'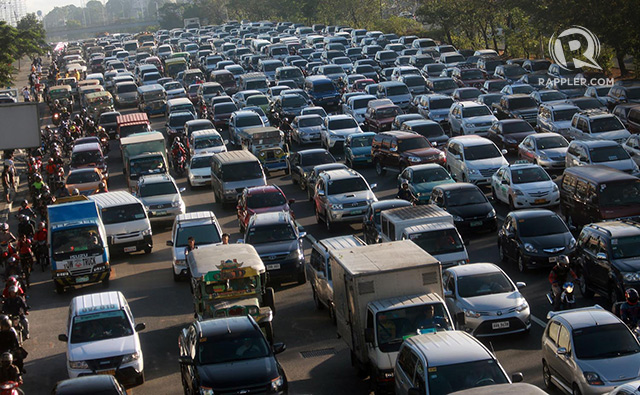 DAVAO CITY, Philippines – President-elect Rodrigo Duterte is considering requesting emergency powers from Congress to solve the traffic crisis in Mega Manila, his incoming transportation secretary said Monday, June 20.
In an interview with reporters, incoming Transportation Secretary Arthur Tugade said emergency powers will allow the government to open private subdivisions to traffic, among other things.
Tugade said Congress needs to declare a crisis to allow the Duterte administration to wield emergency powers. 
He said Duterte's preferred speaker of the House of Representatives, Davao del Norte's Pantaleon Alvarez, was "receptive" to this idea.
On the sidelines of the Sulong Pilipinas business workshop here, Tugade told reporters, "Kung nabababoy na ang kabuhayan natin at 'di ito krisis, ano ang krisis?"
(If our life is being bastardized and this is not a crisis, what is a crisis?)
Powers for 2 years at most
The incoming transportation secretary said Duterte can have these emergency powers for a maximum of two years.
If this happens, he said, this will not be the first time that a Philippine president will have emergency powers.
He pointed out that Fidel V Ramos, president from 1992 to 1998, had emergency powers to address electricity and water shortages.
Asked what government can solve in two years with emergency powers, Tugade said, "Ang masasabi ko lang, sana hindi na natin masubukan 'yung pinagpapawisan at kinakabuwisitan natin na traffic araw-araw."
(All I can say is, I hope we no longer experience the traffic that makes us sweaty and annoyed every day.)
Duterte himself earlier said he is considering giving Tugade "extraordinary powers" to solve the traffic crisis. – Rappler.com