The chief of the Philippine National Police admits going after powerful drug lords won't be a quick task, and appeals for patience from the public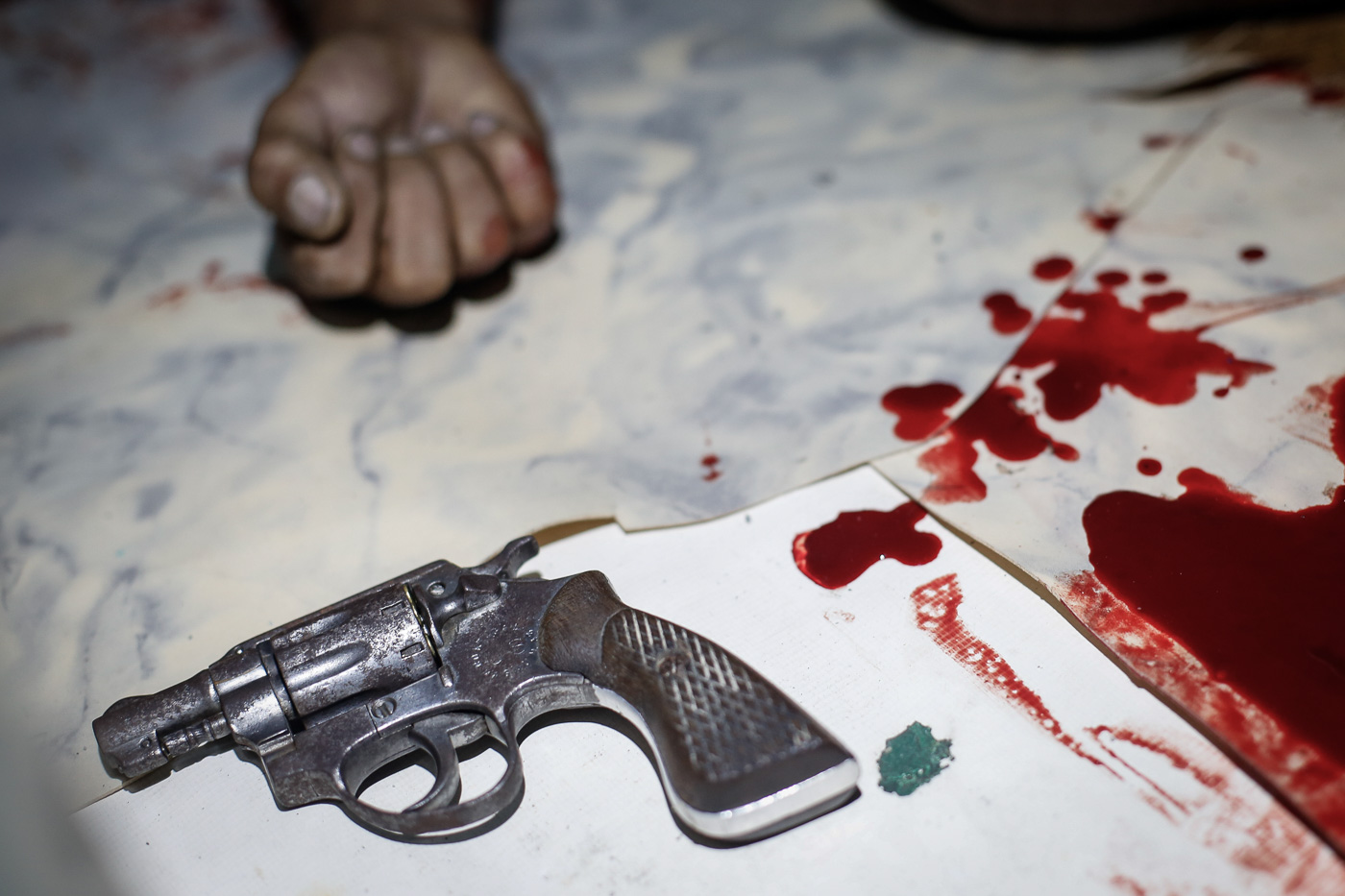 MANILA, Philippines – Philippine National Police (PNP) chief Director General Ronald dela Rosa called on the public to be "patient" in assessing the police force's campaign against illegal drugs, amid allegations that it's a war that only counts the poor as its casualties.
"Natatanggap ko 'yan. Hindi naman ako… kahit sa comments, nakikita ko. Talagang namamatay 'yung mga nasa baba lang (I accept that criticism. Even in the comments, I see that. Those who die are the small-time people)," Dela Rosa in a Rappler Talk interview on Friday, July 15.
The 4-star police general was asked about criticism that the PNP's war on drugs has so far only been targeting suspected drug peddlers and dealers in the grassroots.
A crackdown on illegal drugs, crime, and corruption had been among President Rodrigo Duterte's main campaign promises during the 2016 elections.
"Hindi kasi basta bastang mamamatay ang mayor eh, 'yung drug lord na mayor. Or 'yung governor na involved sa droga. Hindi 'yan basta basta mamamatay. Hintay ka lang. There will come a time na talagang their foolishness will go back to their body," added the police chief.
(Mayors who are drug lords won't die easily. Or governors involved in illegal drugs. They don't die easily. So just be patient. There will come a time when their foolishness will go back to their body.)
Anti-poor campaign?
Palace Communications Secretary Martin Andanar brushed off criticism that the battle against drugs was biased for the rich, pointing out that Duterte himself named "Level 5 drug lords" or those who are supposedly the big bosses of the drug trade.
Pressed further, Andanar said claims of the anti-drugs campaign being anti-poor should be "supported by facts, by evidence, by empirical evidence."
Dela Rosa offered a different explanation in the interview with Rappler.
"We've been telling you na ganito, gano'n gano'n, so far isang drug lord pa lang namatay… other than that, wala na. Pero sila ngayon, 'yung drug lord na malalaki, nagsisipaglapitan na sa kung sinu-sino sa gobyerno para mag surrender. Gusto nila mag surrender, mga malalaking drug lord, so kung sinu-sino na lang tinatawagan nila," said Dela Rosa.
(We've been telling you about our plans but so far, only one drug lord has been killed. But drug lords now, they're approaching whoever they know in government to surrender. They want to surrender so they're exhausting all their contacts.)
Some 65,000 people – supposed drug users and pushers – all around the country have surrendered to authorities, fearing police operations. Hundreds have also been killed in police operations and what many call vigilante killings.
But only one suspected drug lord has been killed thus far: Jeffrey "Jaguar" Diaz, alleged to be one of the biggest drug lords in the Visayas.
Another alleged drug lord, Peter Lim, recently met with no less than Duterte himself in Davao City. The President told Lim, who denied being a drug lord, to head to the National Bureau of Investigation, the Department of Justice, or the Solicitor General to prove his innocence.
Duterte had previously threatened to kill Lim himself. "Well, the alleged suspect, drug lord suspect Peter Lim, has already expressed his intentions to clear his name. Let's leave it at that," said Andanar when asked why Duterte did not follow through with his threat.
"Let's just wait until the final investigation comes out. Let's just wait for Mr Peter Lim's evidence and what he can show to clear him from this allegation," said Andanar when asked if Duterte would apologize should he be proven wrong about Lim.
'Continue your ways'
And while Lim found it wise to present himself to the President in hopes of clearing his name, Dela Rosa has a different idea. "I encourage them not to surrender, to continue… we will also continue hunting you down," he said.
Dela Rosa added: "'Yan ang mas maganda para mabilis kasi pag nag surrender mga 'yan eh mamaya-maya, babalik 'yan sa mga dating gawi. Maraming pera eh. Mag surrender lang for convenience. Sabihin nila mag surrender kami dahil hinuhunting kami ng kapulisan. Then after that, okay you're free to continue your drug business. Diba? Pinasok ninyo 'yan eh. Panindigan ninyo… panindigan ninyo pagiging drug lord ninyo."
(That's better because if they just surrender, sooner or later they'll go back to their old ways. They're rich. They'll just surrender for convenience. They'll only say they'll surrender because the police are hunting them down. Then after that, they'll be free to continue their drug business. So continue, don't back down from being a drug lord.)
Duterte himself named 3 alleged drug lords – Peter Lim, Peter Co, and Herbert Colangco – days after he named 5 active and retired generals with alleged ties to the illegal drugs trade.
The President is set to name local government chiefs also involved in drugs. 
Dela Rosa himself admitted he has been approached by politicians hoping to clear their names from supposed links to illegal drugs. The PNP chief, however, declined to name those politicians. – Rappler.com