The IED used in the blast was made out of 2 mortar rounds, says the Davao region police chief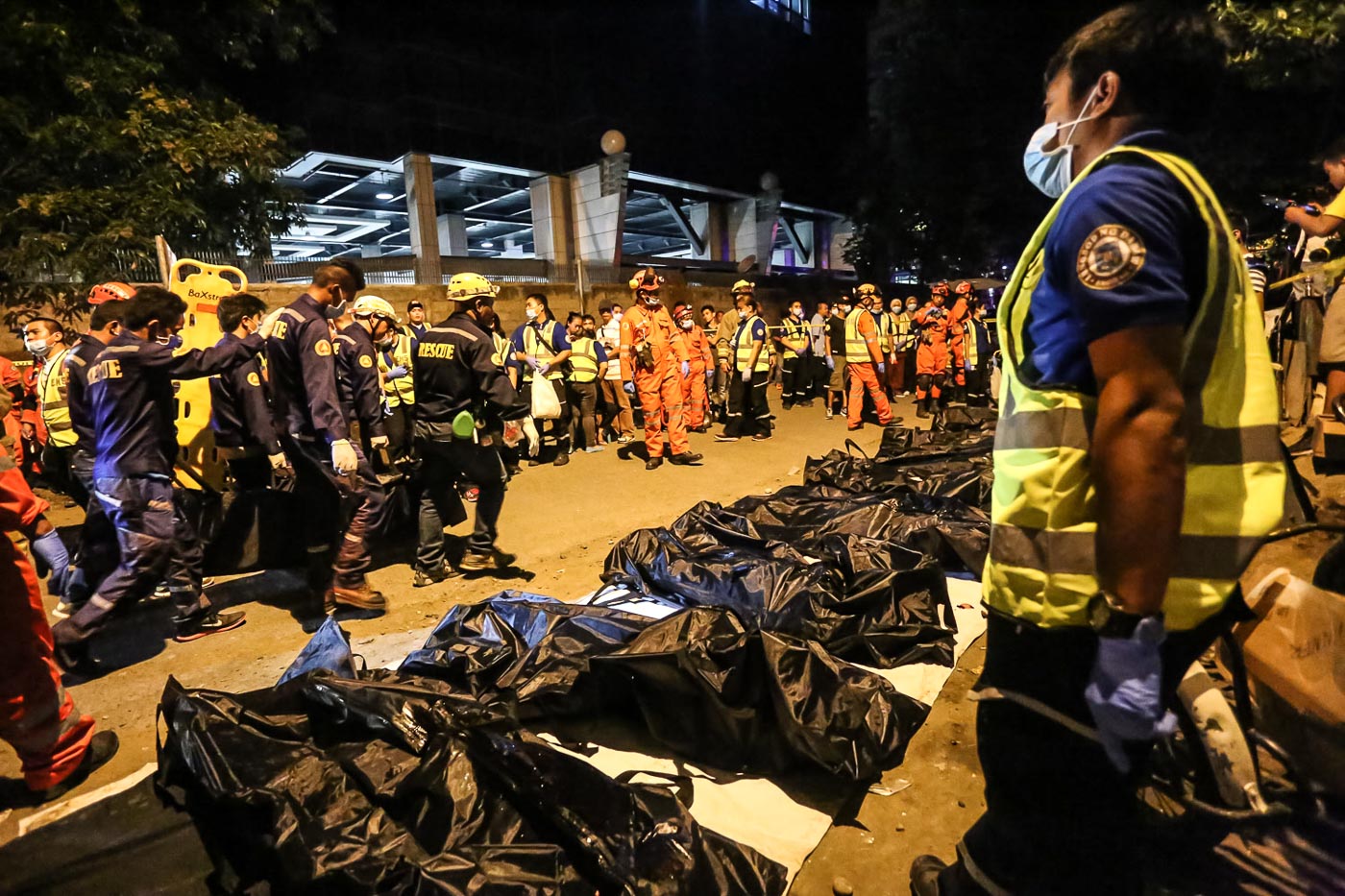 DAVAO CITY, Philippines – Police on Tuesday, September 6, confirmed that two mortar rounds were used to create an improvised explosive device (IED) that was detonated at the Roxas night market in this city late Friday, September 2. 
In a chance interview with reporters on Tuesday, Davao Region police director Chief Superintendent Manuel Gaerlan said the IED "was made out of two mortar rounds." 
The IED, he said, was made by "putting together" a 60 mm and 81 mm mortar round. "That's why the explosion was that strong," said Gaerlan of the blast that claimed 14 lives and injured at least 70 people. 
Police are still investigating the deadly blast, which happened the same night President Rodrigo Duterte was in the city. Duterte was mayor of Davao for over 20 years before he ran for a national post. 
"With the magnitude of the explosion and the preparation, I would say the intent of the IED-maker really was to harm and inflict maximum casualty. This is already… I would say a very barbaric act and an act of terrorism," added Gaerlan. 
Davao City Mayor Sara Duterte earlier announced a P2 million reward for information that could lead to the arrest of the Davao blast suspects. 
Police have yet to identify the person or group behind the blast. But the primary suspect has always been the Abu Sayyaf Group (ASG), subject of a series of military operations in Sulu province. About 8,000 government troops are now based there.
But national police chief Director General Ronald dela Rosa has also floated the possibility that the terror group could have been contracted by drug lords. A "war on drugs" nationwide is among Duterte's key campaigns in his first months in office. 
City police chief Michael John Dubria, in an earlier interview with media, said the type of IED – made using a mortal round – is consistent with those made by groups based in Central Mindanao. 
According to Rappler Executive Editor Maria Ressa, a mortar round IED is closer to the signature bombs of Abu Sayyaf allies who have since pledged allegiance to ISIS: Ansar al-Khalifa, also known as AKP or Ansar Khalifa Philippines, based in southern Mindanao; and the Maute group in central Mindanao, also known as Daulah Islamiyah. (READ: Who's behind the Davao bombing?)
AKP has links to known bomb maker Malaysian Zulkifli bin Hir (or Marwan), who was killed during a controversial police operation in Mamasapano, Maguindanao last year. – Rappler.com