(UPDATED) Mayor Sara was told about her loss last Monday, September 5, when she went to her doctor after the Davao City Hall flag ceremony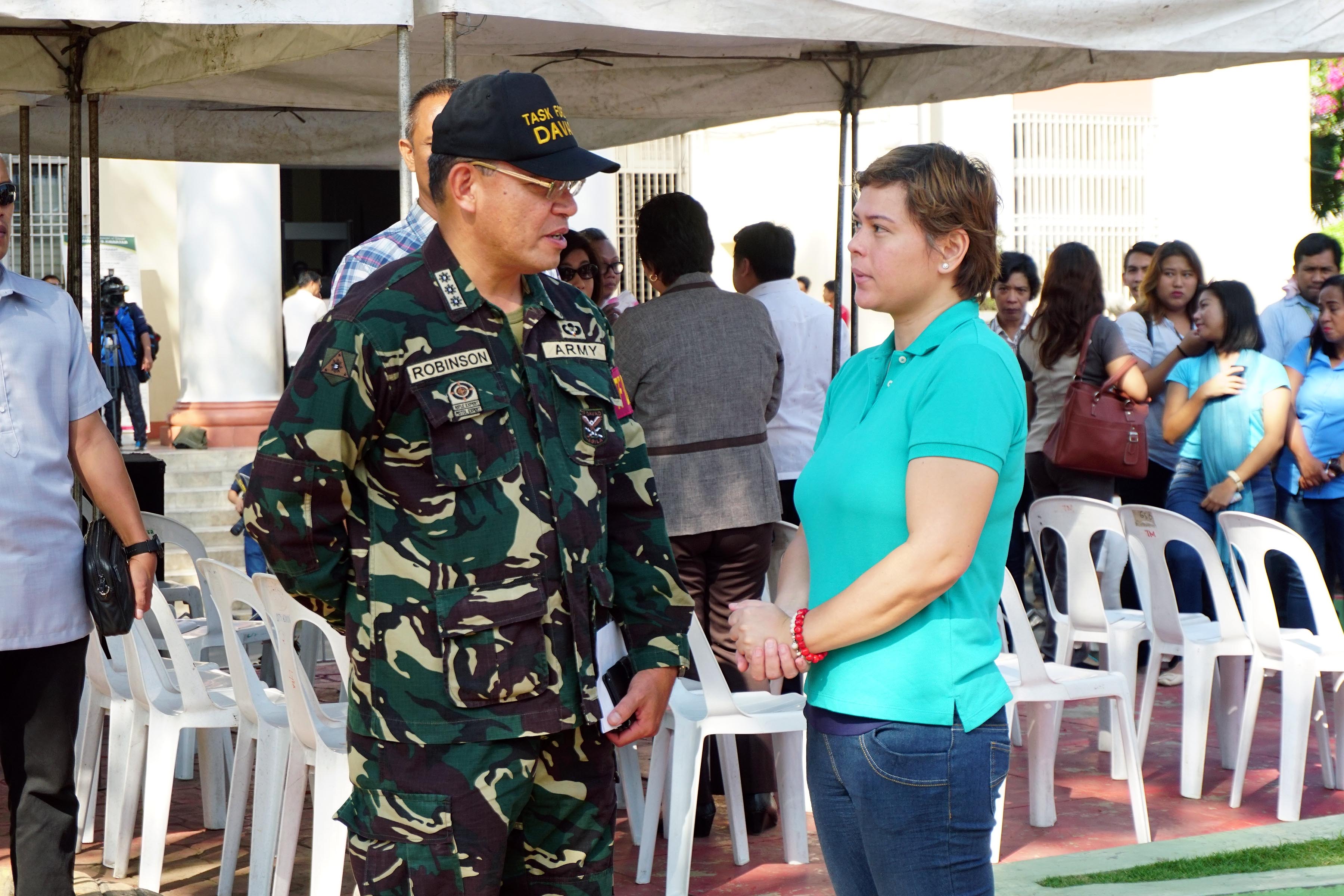 MANILA, Philippines (UPDATED) – Mayor Sara Duterte-Carpio lost two of her triplets, she herself announced during a Task Force Davao event in Davao City on Thursday, September 8.
"She made the announcement this morning, during the change of command of the Task Force Davao. Only one of the triplets remains," confirmed Davao City Information Officer Jefry Tupas to Rappler.
Duterte-Carpio, daughter of President Rodrigo Duterte, learned about the death of the two fetuses on Monday, September 5. The living fetus, she said, is doing well and "fighting for life."
"She was told about this last Monday, after she went to the funeral homes to visit one of the bomb victims," said Tupas.
The Mayor was already "feeling a little different" that time.
After her early morning visit to funeral homes, the Mayor attended the Davao City Hall flag ceremony. She then went to see her doctor who told her that she lost two of the triplets.
"When I went for a check up last Monday, the doctor said the identical twins don't have heartbeats anymore," Duterte-Carpio said.
The sad news comes less than a week after the deadly Davao City bombing last Friday, September 2. 
Duterte-Carpio had announced she was 7 weeks pregnant with triplets on August 19. 
She had then admitted the pregnancy was challenging.
"I am having a hard time with the symptoms as well as the complications of a multifetal pregnancy," she had said.
The Mayor said she has been advised to rest and will have a check-up with her doctor on Monday.
"I'm taking it easy on the physical activities and taking precautions," she said.
Rappler is still trying to confirm if President Rodrigo Duterte has heard the news about his daughter. The President is out of the country, attending the Association of Southeast Asian Nations (ASEAN) Summit and related summits. – Rappler.com