President Duterte says anyone who eggs someone to commit perjury is also an 'active participant' in a crime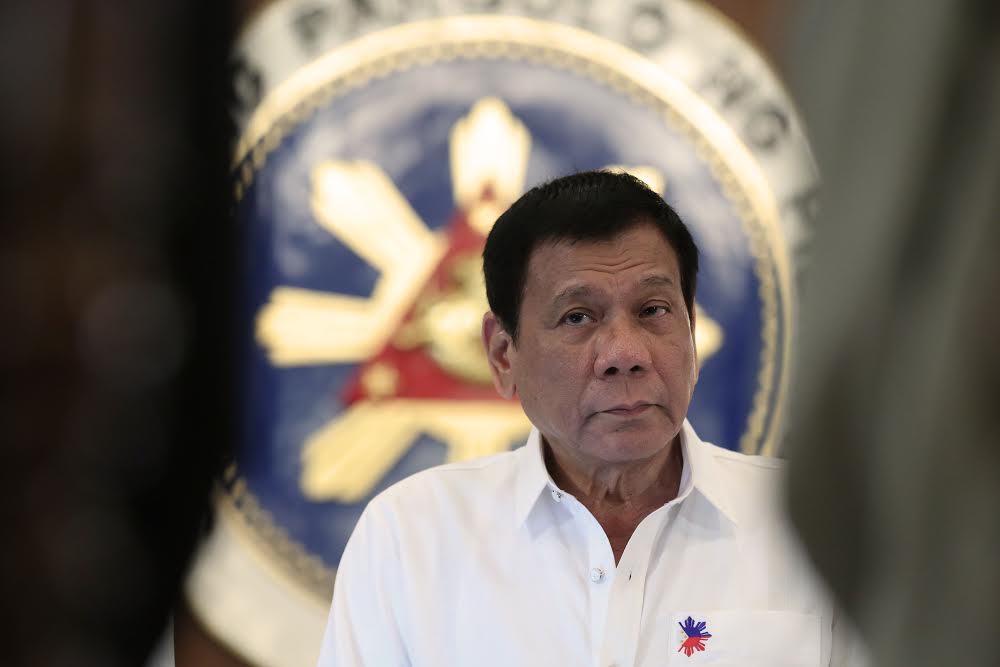 MANILA, Philippines – President Rodrigo Duterte broke his silence on Senate key witness Edgar Matobato's accusations that he ordered killings in Davao City when he was mayor.
Without explicitly confirming or denying Matobato's claims, Duterte warned that anyone who tells another person to lie under oath is committing a crime.
 "If you know it's a lie and you egg a person to testify, you are an active participant. 'Sige, sige mag-testify ka' (Okay, okay, you testify) – that is subornation of perjury," said the President during a chance interview with media on Monday night, September 19. 
Duterte was responding to a question about Matobato's testimony in which he claimed he was part of the "Davao Death Squad" that took orders from Duterte on who to kill.
De Lima, the President's fiercest critic in Congress, presented Matobato as a key Senate witness during a probe on extrajudicial killings she spearheaded. But the lady senator insisted that Matobato volunteered to testify. (READ: De Lima to Duterte administration: 'Stop the killings now')
Subornation of perjury, or the attempt to induce another person to lie under oath, is a crime. 
Duterte also said his eldest son, Davao City Vice Mayor Paolo Duterte, was angered by Matobato's accusations. The witness had claimed the younger Duterte ordered the death of Cebuano businessman Richard King and took drugs.
In a speech earlier that evening, Duterte said he would stay out of the events unfolding in Congress. He also said Senate hearings won't distract him from his campaign against illegal drugs.
That day, De Lima had been ousted from the chairmanship of the Senate justice committee through which she led the Senate probes into the spate of extrajudicial killings happening during the Duterte administration.
Her ouster came after Duterte ally Senator Emmanuel Pacquiao moved that the Senate declare the committee and its chairmanship vacant. The committee is now headed by Senator Richard Gordon.
After Matobato's explosive accusations, Duterte's appointees rallied behind him, denying the claims and saying the witness was lying.
Duterte, however, gave no immediate statement in response. 
On Tuesday, September 20, De Lima herself will be the subject of a House probe into her alleged involvement in the drug trade within the national penitentiary. The probe was initiated by Duterte's allies in the Lower House. – Rappler.com