President Rodrigo Duterte says checkpoints should be retained in areas where there is a probability or reliable information that wanted suspects are passing through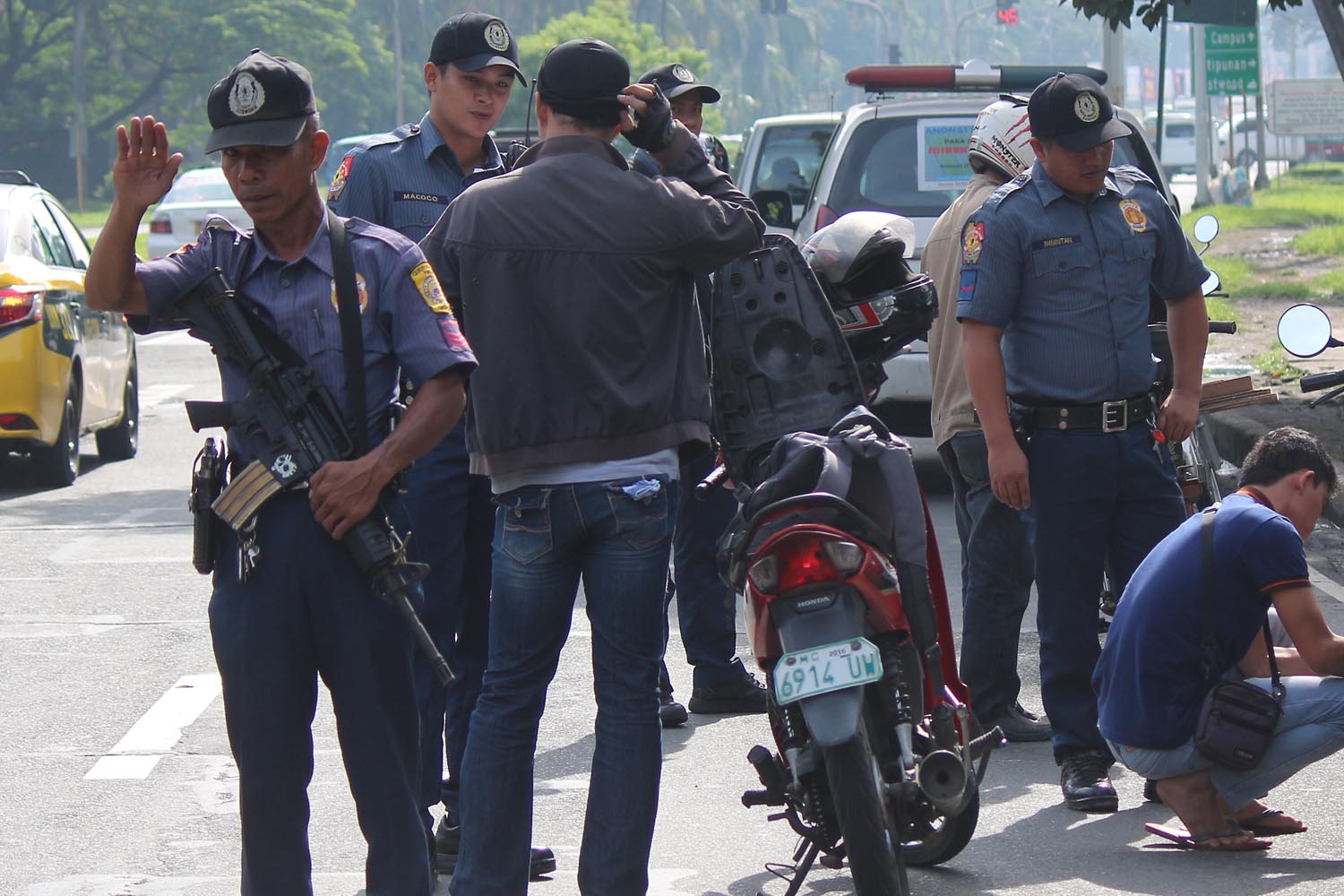 MANILA, Philippines – President Rodrigo Duterte has ordered the dismantling of checkpoints nationwide, except when necessary for police operations.
This comes a little more than a month after he declared a "state of national emergency" following a bombing in Davao City that killed 15 people.
Speaking in Cotabato City on Saturday, October 29, Duterte said checkpoints should be retained when there is the probability or "A1 information" that wanted suspects were passing through the area.
"Except if it is necessary. Only if it is necessary. Only if there is specific reason to do it, I am ordering all checkpoints dismantled," Duterte said.
The President added that if the checkpoints do not serve any purpose, these only complicates the everyday lives of Filipinos. (READ: Police checkpoints 101: How do checkpoints work?)
"Kung walang purpose, 'wag na mag-checkpoint  (If there's no purpose, there's no need to keep the checkpoint)," he added.
Last month, Duterte declared a state of national emergency following the Davao blast. The declaration meant more police and military personnel were deployed in public places, and checkpoints were set up nationwide. – Rappler.com