The Davao City police prepare a security plan for Duterte's visit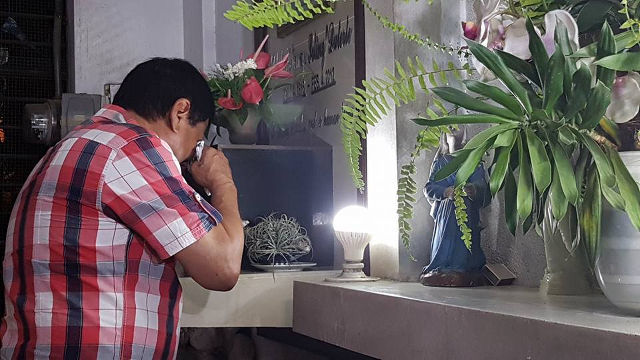 MANILA, Philippines – President Rodrigo Duterte, like most Filipinos, will devote some hours on November 1 to commemorating his beloved dead. 
The President is set to visit the grave of his parents on Tuesday, November 1, according to Special Assistant to the President Christopher Go.
Duterte's parents, Vicente and Soledad Duterte, are buried in Wireless Cemetery, one of the oldest cemeteries in Davao City. 
According to a Sunstar report, Davao police have a security plan ready for when Duterte makes the visit.
The President is known to visit his parents' grave, not only on All Saints' Day, but in times of distress or emotional upheaval. 
For instance, on May 10, right after unofficial elections results showed he won the presidency, Duterte dropped by their grave to have a good cry. He could be heard asking for help from his father and mother.
Vicente, a former governor of the undivided Davao and a member of President Ferdinand Marcos' cabinet, introduced Rodrigo to the life of politics. (READ: Rody Duterte: The rebellious son, the prankster brother)
Soledad or Nanay Soleng was a disciplinarian whose feistiness the President has fondly recalled in public speeches. – Rappler.com