DSWD-NCR's hotline 734-8623 and Twitter account @savestreetkids are ready to receive reports of kids seen in the streets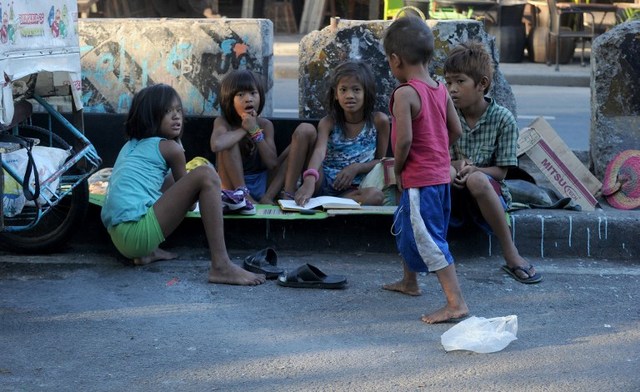 MANILA, Philippines – With the holidays coming, the Department of Social Welfare and Development (DSWD) reminded the public to refrain from giving alms to street children and instead report them to the agency's hotline.
The DSWD office in Metro Manila has set up the hotline number 734-8623 for the public to get in touch with the government when they encounter street children or families. People are also encouraged to tweet to the account @savestreetkids the exact location of the street children they encounter. (READ: How poverty affects street children psychologically)
Upon reporting, the DSWD said it will coordinate with the local government unit to address the needs of the street kids. It is also eyeing working with civil society organizations to boost its current programs on saving street children.
"It is important to act immediately for the welfare and safety of the children. Every child on the street is vulnerable to life-threatening risks. We cannot let them think that asking for alms or caroling on the streets is normal," said DSWD Secretary Judy Taguiwalo. 
Taguiwalo also asks private individuals or groups to initiate charity programs or caroling sessions for the kids instead of giving them alms. (READ: Children of the streets) 
In 2010, the Philippine Institute for Development Studies (PIDS) estimated that there are about 45,000 to 50,000 street children wandering off the streets around the country.
Non-governmental organization Hope, which is working on children's welfare, pegged the number of street kids to have reached up to 250,000 nationwide. – Patty Pasion/Rappler.com