(UPDATED) The communist rebels have long called for the abolition of Oplan Bayanihan, which they claim is behind alleged human rights abuses committed by the military in the countryside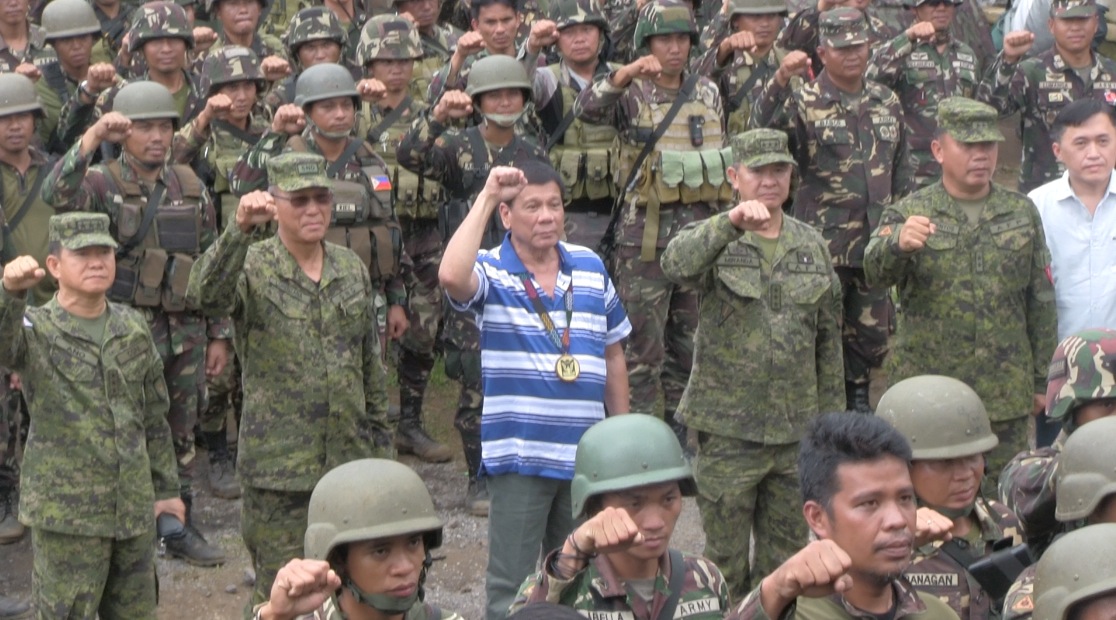 MANILA, Philippines (UPDATED) – The Philippine military's counter-insurgency campaign "Oplan Bayanihan" ends this month, paving the way for a new campaign plan that will take into account the ongoing peace talks with communist rebels.
It's a policy decision that will please the communist guerrillas, who have long been campaigning against Bayanihan.
"We will be implementing the new campaign plan starting January 2017. There will be no formal launching but the CSAFP (chief of staff of the Armed Forces of the Philippines General Eduardo Año) is expected  to announce it in his anniversary speech," said AFP Public Affairs Office chief Colonel Edgard Arevalo on Sunday, December 18.
The AFP will celebrate its 81st anniversary on Wednesday, December 21. President Rodrigo Duterte is expected to lead the celebration in Camp Aguinaldo in Quezon City. 
A source privy to the preparation of the new campaign plan said it will reflect Duterte's orders to the military to support peace talks with the communist rebels.
The Internal Peace and Security Plan (IPSP) Bayanihan or "Oplan Bayanihan" is a public document detailing the military strategy under the previous Aquino administration to address security threats. It's an offshoot of Oplan Bantay Laya, the counter-insurgency campaign under the Arroyo administration, that was blamed for the extrajudicial killings of political activitists at the time.  
Oplan Bayanihan supports peace talks with the Moro Islamic Liberation Front while seeking to defeat the Abu Sayyaf Group and the then dominant foreign terrorist group Jemaah Islamiyah (JI), following a policy of non-negotiation. 
In the case of the New People's Army (NPA), the armed group of the Communist Party of the Philippines (CPP), the military sought to diminish the armed group until it becomes "irrelevant," and the rebels are forced to abandon the armed struggle and go back to the negotiating table. 
The military has credited Oplan Bayanihan for "clearing" several areas where the NPA was present. The military claims the rebels are now down to 2,000 armed combatants. 
The NPA and leftist organizations, on the other hand, blame Oplan Bayanihan for alleged human rights abuses committed by the military in the countryside. They had long called for its abolition, stepping up their campaign against it after the peace talks resumed.
Talks between the communist rebels and the Duterte administration formally resumed in August. It paved the way for unprecedented unilateral ceasefires between the military and the NPA, which have been holding for 4 months now although both camps have reported complaints. The government also committed amnesty for political prisoners. 
If issues are resolved, a more stable bilateral ceasefire will be signed before the 3rd round of talks in January. (READ: PH, NDF closer to signing joint ceasefire deal)
The CPP and the NPA are responsible for the longest running communist insurgency in Asia. The CPP is celebrating its 48th anniversary on December 26 through "peace rallies" nationwide. – Rappler.com