This is AI generated summarization, which may have errors. For context, always refer to the full article.
Bloggers who apply for Palace accreditation must commit to publishing only 'truthful and accurate' information, according to a draft PCOO memorandum circular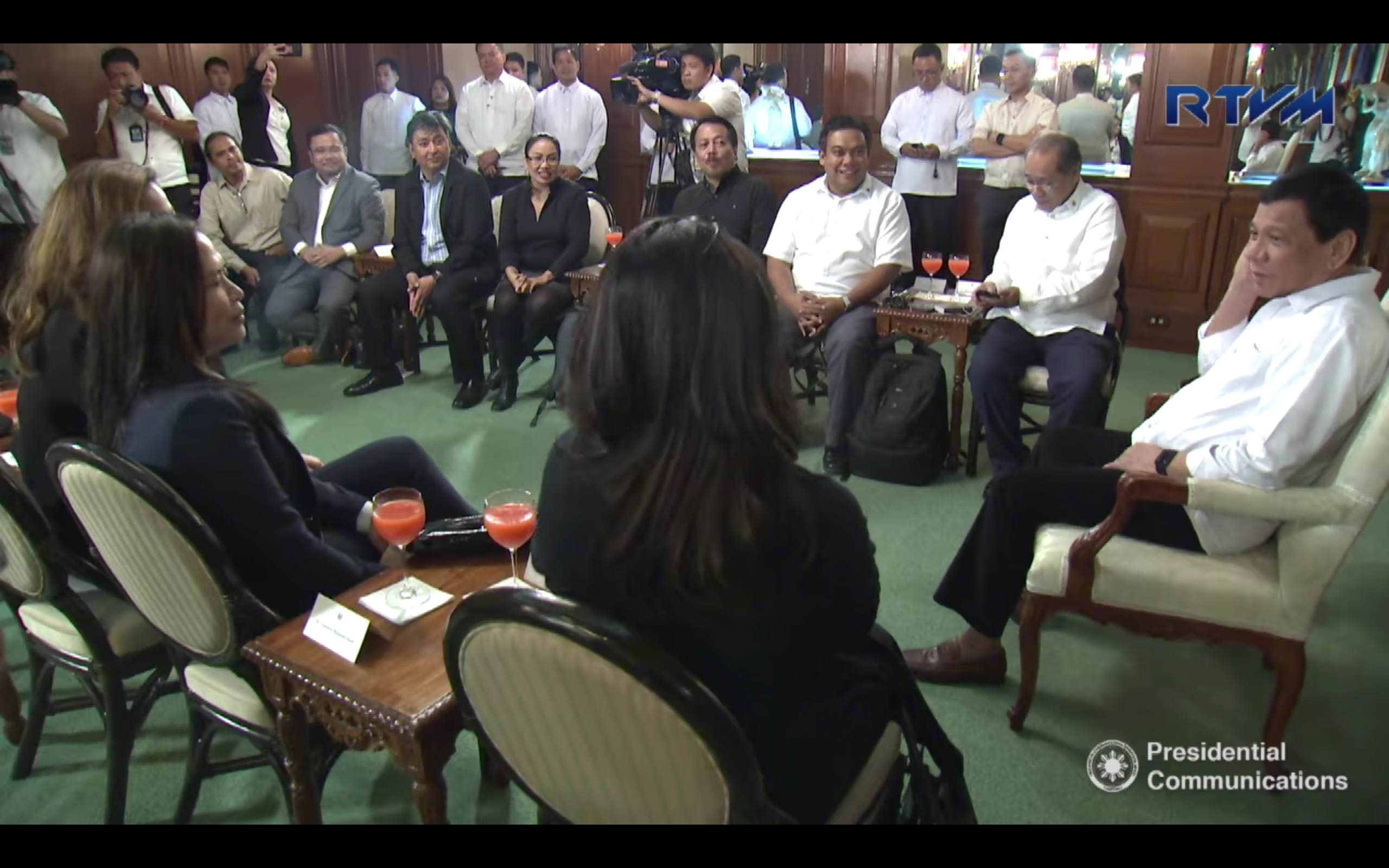 MANILA, Philippines – The Presidential Communications Operations Office (PCOO) has begun drafting its social media policy for accrediting bloggers who will be allowed to cover Palace events.
A draft of the PCOO Social Media Policy was sent to Malacañang reporters on Wednesday, February 22, a day before the Social Media Town Hall where representatives from the media, academe, and blogging community will discuss the policy.
The document, a memorandum circular from Communications Secretary Martin Andanar, lists down proposed provisions for involving bloggers in Palace coverage, including criteria for them to be given accreditation.
The proposed criteria is as follows:
The bloggers must be Filipino citizens aged 18 years old or above.
They must have a publicly-accessible "social media page, blog, or website which generates content and whose principal advocacy is the daily dissemination of original news and/or opinion of interest."
The social media page, blog, or website must have at least 1,000 followers and must have "regularly and consistently" published content in the past 12 months.
The social media page, blog, or website must be "editorially independent" of any institution, foundation, or interest group connected or affiliated in any manner with the government.
But bloggers who are given Palace accreditation will also be subject to requirements if the current draft of the PCOO Social Media Policy is approved.
The draft proposes the following requirements:
They must strictly abide by the code of conduct of citizens using PCOO social media platforms as listed in Section VII-C of the draft policy. This code of conduct requires bloggers not to use language that is "

offensive, inflammatory, or provocative" and to provide "truthful and accurate content" at all times.

They must post, share, or disseminate all press releases and other news information from the PCOO.
They must "validate" the "truthfulness" of the news content they generate, publish, and share.
Some bloggers supportive of President Rodrigo Duterte have been known to openly curse at various persons and groups, including the Malacañang Press Corps. 
Read the entire draft policy here:
Bloggers themselves asked Duterte to allow them to cover Palace events, a request granted by the President.
Andanar had said this is the administration's way of acknowledging the contribution of pro-Duterte bloggers to his presidential campaign. – Rappler.com