'Mahirap na combination ang IED at sniping. Kapag mabagal ka, sniper ang dadale sa iyo. Kapag mabilis, IED,' says an officer on the ground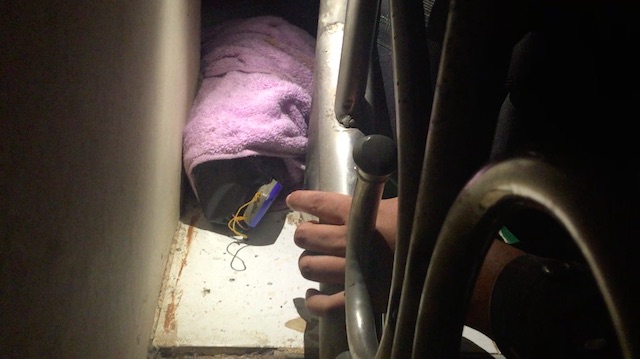 MARAWI CITY, Philippines – Improvised explosive devices (IEDs) have become a growing challenge for the Philippine military as troops get closer to enemy positions in Marawi City.

The bombs make for a deadly combination with the enemy snipers who were primarily responsible for many deaths since the clashes erupted on May 23. 
"Mahirap na combination ang IED at sniping. Kapag mabagal ka, sniper ang dadale sa iyo. Kapag mabilis, IED (IEDs and sniping make for a difficult combination. If you're slow, the snipers could get you. If you're fast, the IED)," said an officer on the ground.
Local terrorists linked with the Islamic State (ISIS) are leaving behind bombs in positions they are forced to abandon due to military operations, according to the military. 
Four soldiers were reported killed on Saturday, July 22, when an IED exploded in a building they were trying to clear. 
The military released videos showing how the local terrorists tried to hide IEDs in buildings and how troops detonate them. In one case, the bomb was wrapped in a towel and placed behind a staircase. The bomb disposal team in the video believes the bomb could be remotely detonated – the terrorists are waiting for troops to enter the building so they could trigger the explosion. 
Urban warfare has challenged Philippine troops who are used to fighting in the jungle. Over a hundred government forces have been killed as the war drags on for over two months.
It also caused massive humanitarian crisis, displacing nearly 400,000 people from Marawi and nearby towns whose supply routes have been affected. 
The local terrorists are believed to be holding up to a hundred hostages while 200 to 300 civilians remain trapped in the battle zone, according to the military.
The hostages are believed to be kept in a mosque, knowing the military would hesitate to attack religious facilities. They are used as human shield, according to the military. 
President Rodrigo Duterte mentioned this while addressing protesters outside the Batasang Pambansa where he just delivered his State of the Nation Address. He said he had ordered the military to go slow on attacks against the terrorists as they were holding 300 hostages in a mosque.
Two months into the war and the battle has been confined to 3 villages. Residents of the other villages are now demanding to return to their homes, even as martial law in Mindanao has been extended to 5 more months, or until December 31, on account of an "evolving" urban warfare.
The military said clearing operations in Marawi will take time. There are 4 stages to the operations: clear area of presence of terrorists, IEDs, dead bodies, and disease-causing viruses. – Rappler.com