(UPDATED) President Rodrigo Duterte is back in Marawi City, as the military marks another significant development in the battle area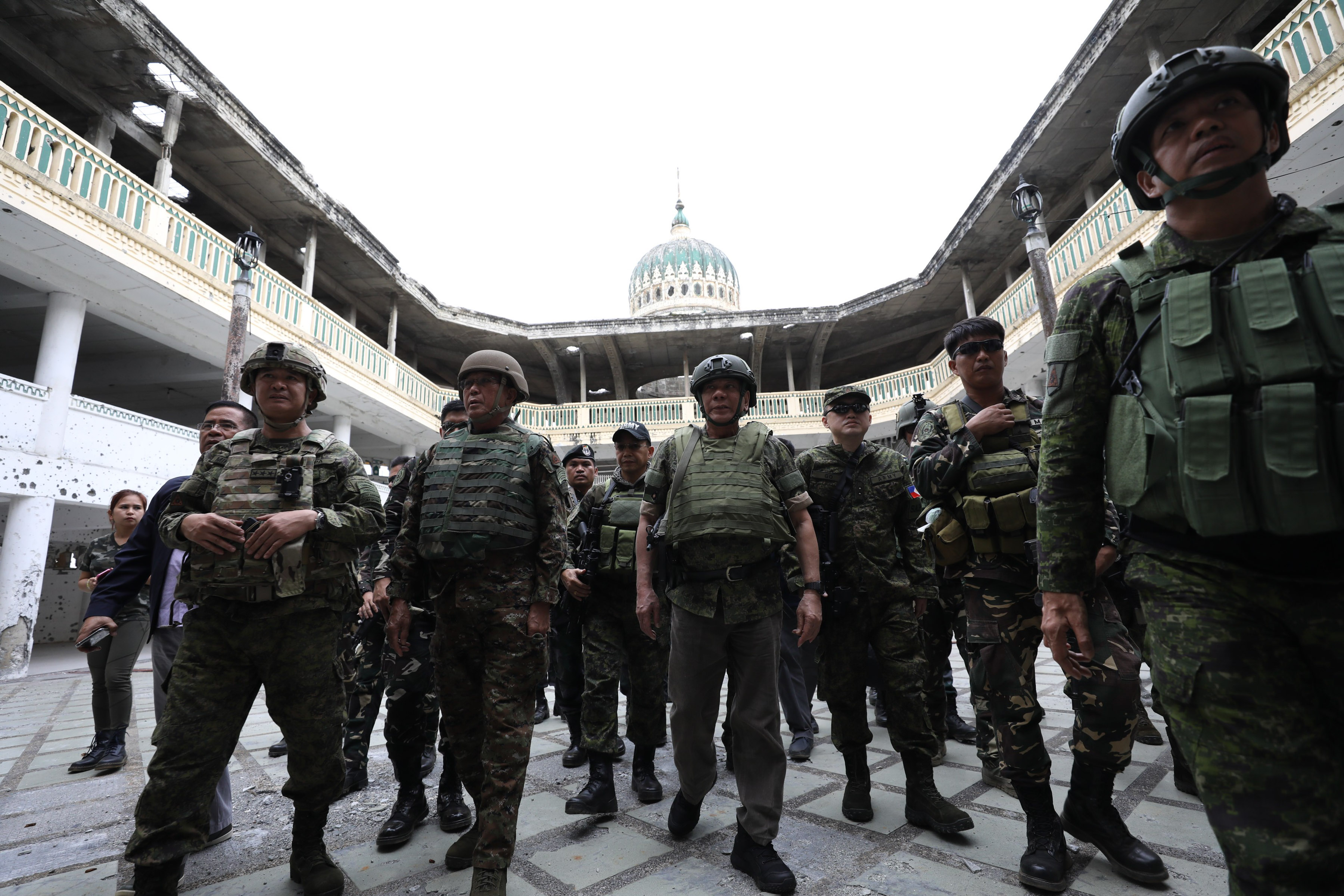 LANAO DEL SUR, Philippines (UPDATED) – President Rodrigo Duterte was back inside the Marawi City battle area on Monday, September 11, following "a big accomplishment" for the military.
"The President went to the Grand Islamic Mosque which used to be the command and control of the Maute Terrorist Group and where some hostages were hidden," according to a Malacañang statement.
"He proceeded to the Mapandi Bridge and to the main battel area where he gladly allowed photo opportunities with the troops to give them morale support," the statement added.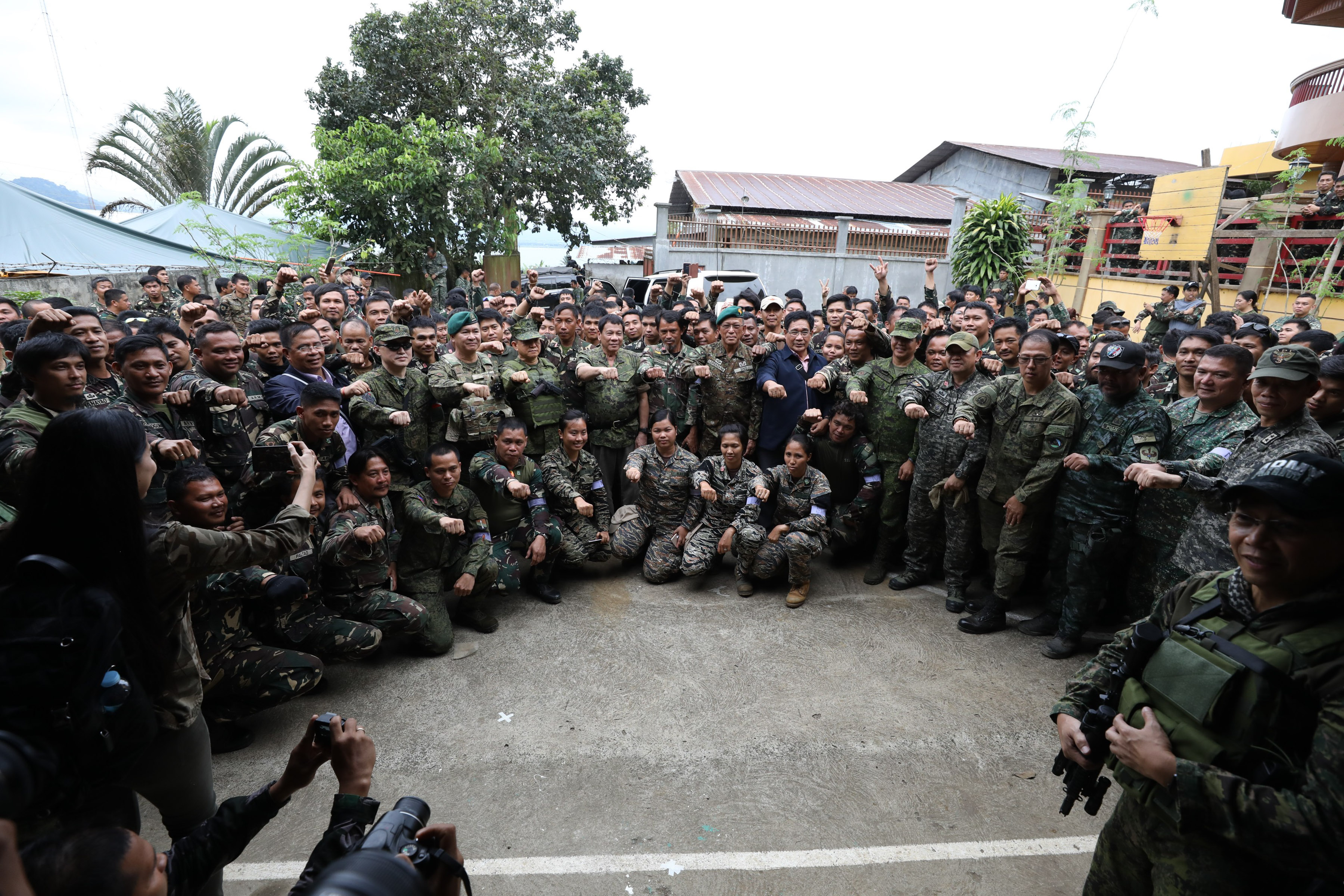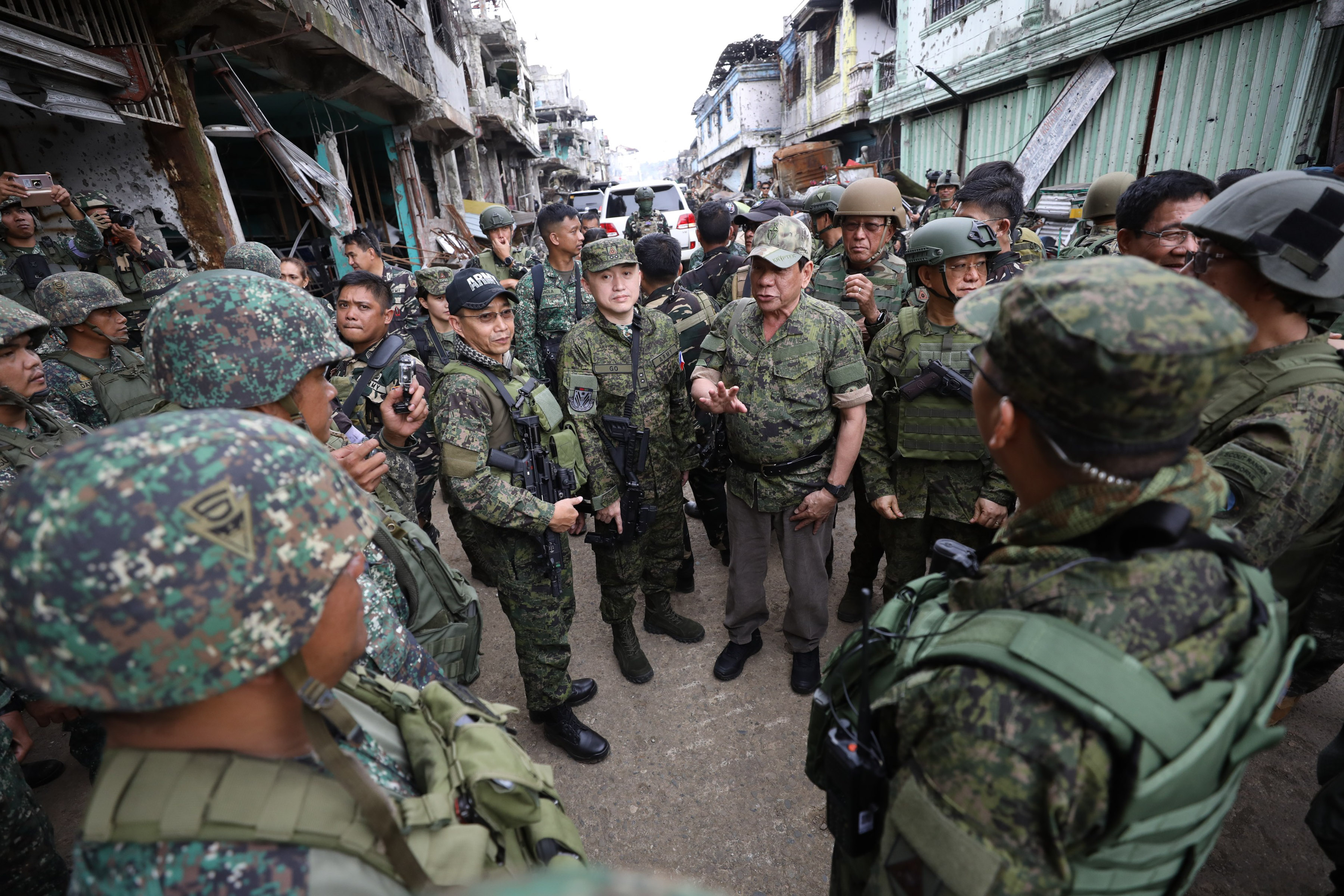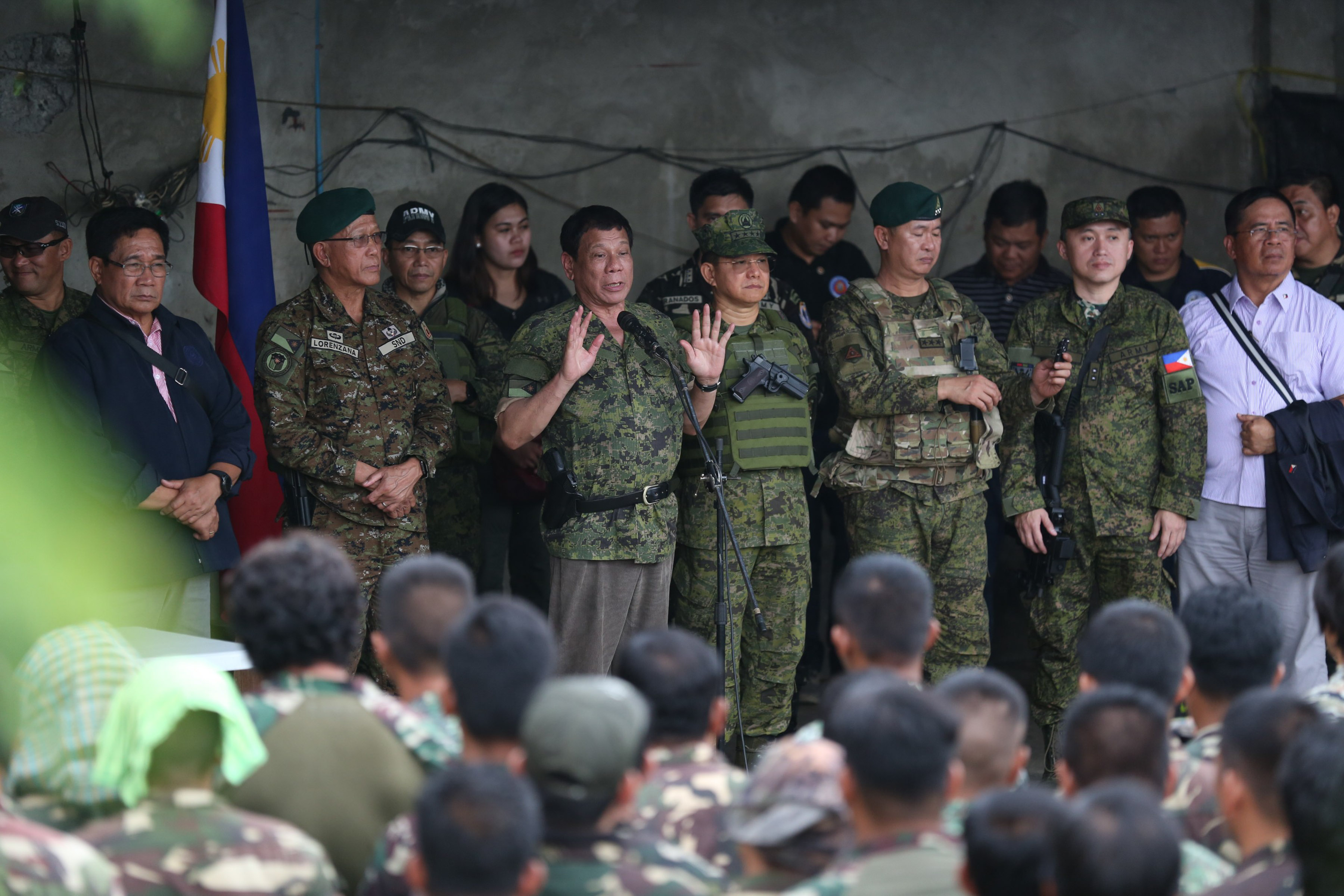 The military pounded remaining enemy lairs while the President visited the cleared areas.
He later had a command conference with the Joint Task Force Marawi.
It's Duterte's 4th visit to the city since the war with local terror groups linked to the Islamic State (ISIS) erupted on May 23. The clashes have dragged on for more than 3 months. 
Duterte distributed goods, watches, and cigarettes to soldiers. He also promised a trip to Hong Kong tour to all women assigned to Marawi after the crisis.
In a statement, Malacañang said Duterte "thanked China for the riffles they have donated for the soldiers."
Visits mark significant developments in battle zone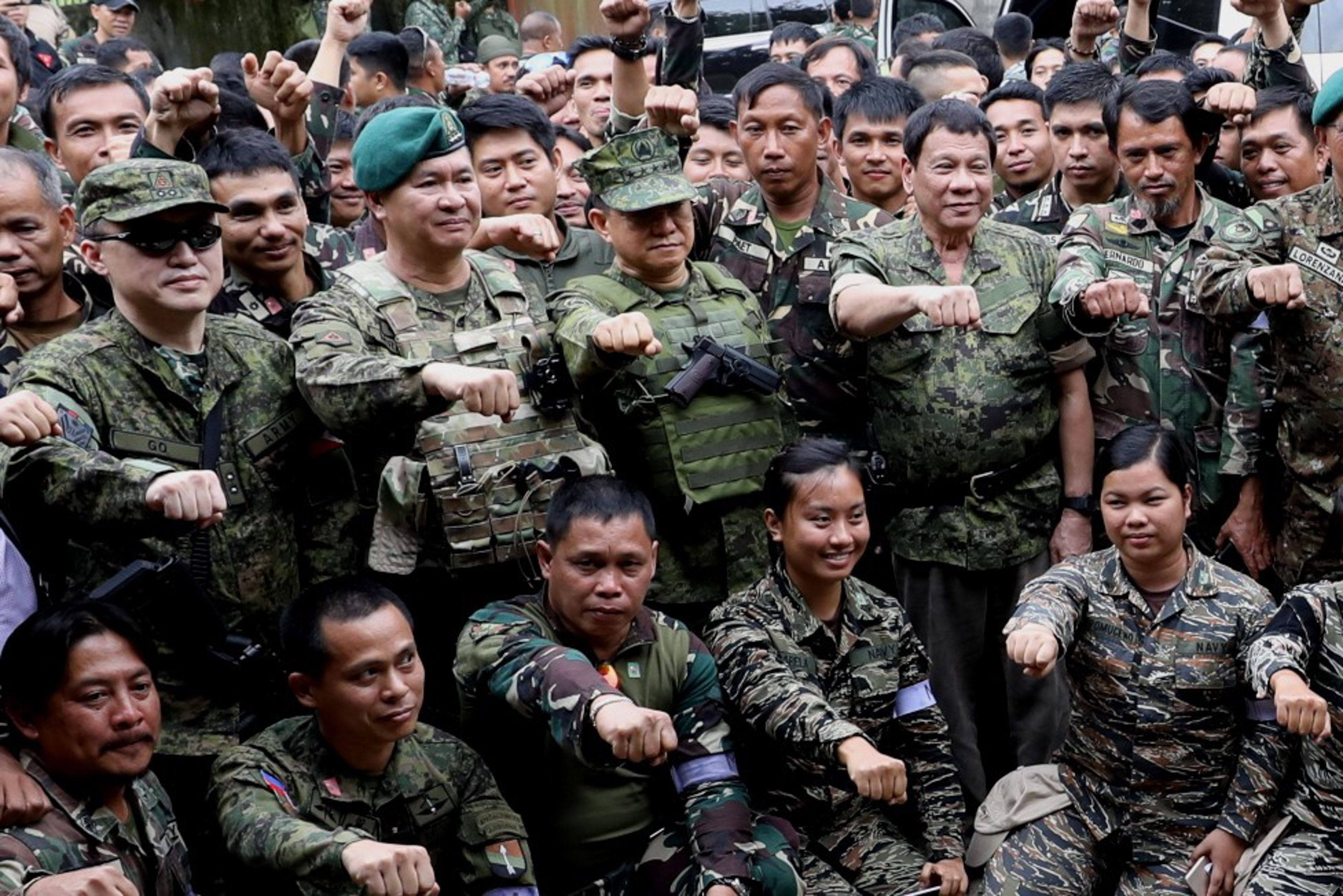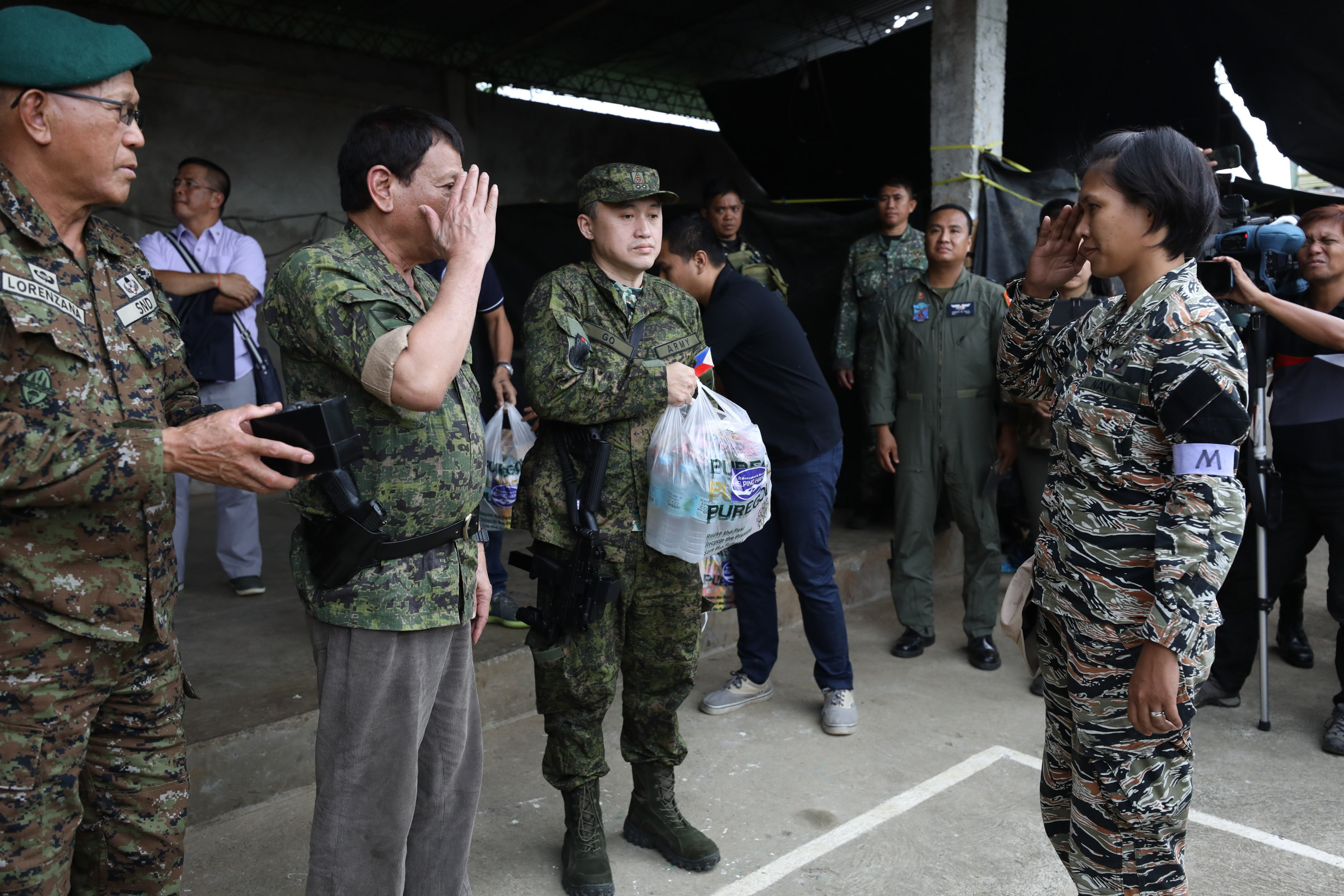 Duterte's visits always marked a significant development in the battle area. 
Monday's visit comes after the military launched a major operation that successfully penetrated an area believed to be the beginning of the final defensive line of the terrorists.
They recovered 23 structures, including a 5-storey building that troops had to clear floor by floor. 
The President's return also comes about a week after the military declared it has taken control of Bayabao Bridge, more popularly known as Banggolo Bridge, which separates the battle area from the so-called safe zone. It's the second of 3 critical bridges the military now controls.
Before going to Marawi City on Monday, Duterte was at the Laguindingan Airport to pay his respects to two soldiers killed in clashes on Sunday, before their bodies were flown to Manila. 
One of them was an officer shot by an enemy sniper as he was trying to rescue one of his men. 
The military is working to end the war within the month.
Duterte's first 3 visits respectively marked successful operations to control the Baloi Bridge, the multi-storey Safrullah Hospital, and the Islamic Center or the Grand Mosque.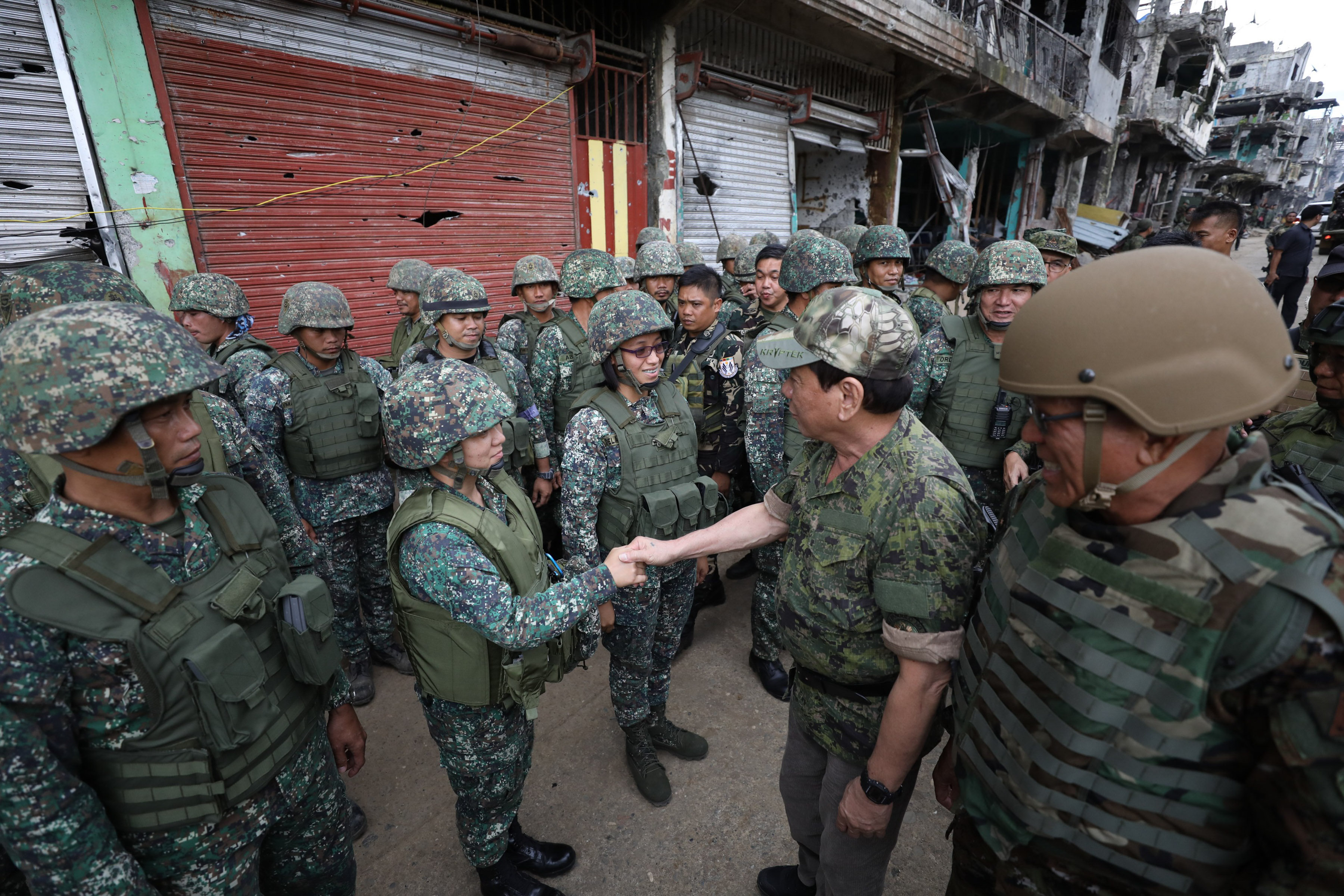 – Rappler.com