This is AI generated summarization, which may have errors. For context, always refer to the full article.
In its strongest statement against drug-related killings, the CBCP calls for a stop to the 'reign of terror' and the 'systemic murders' of children and the poor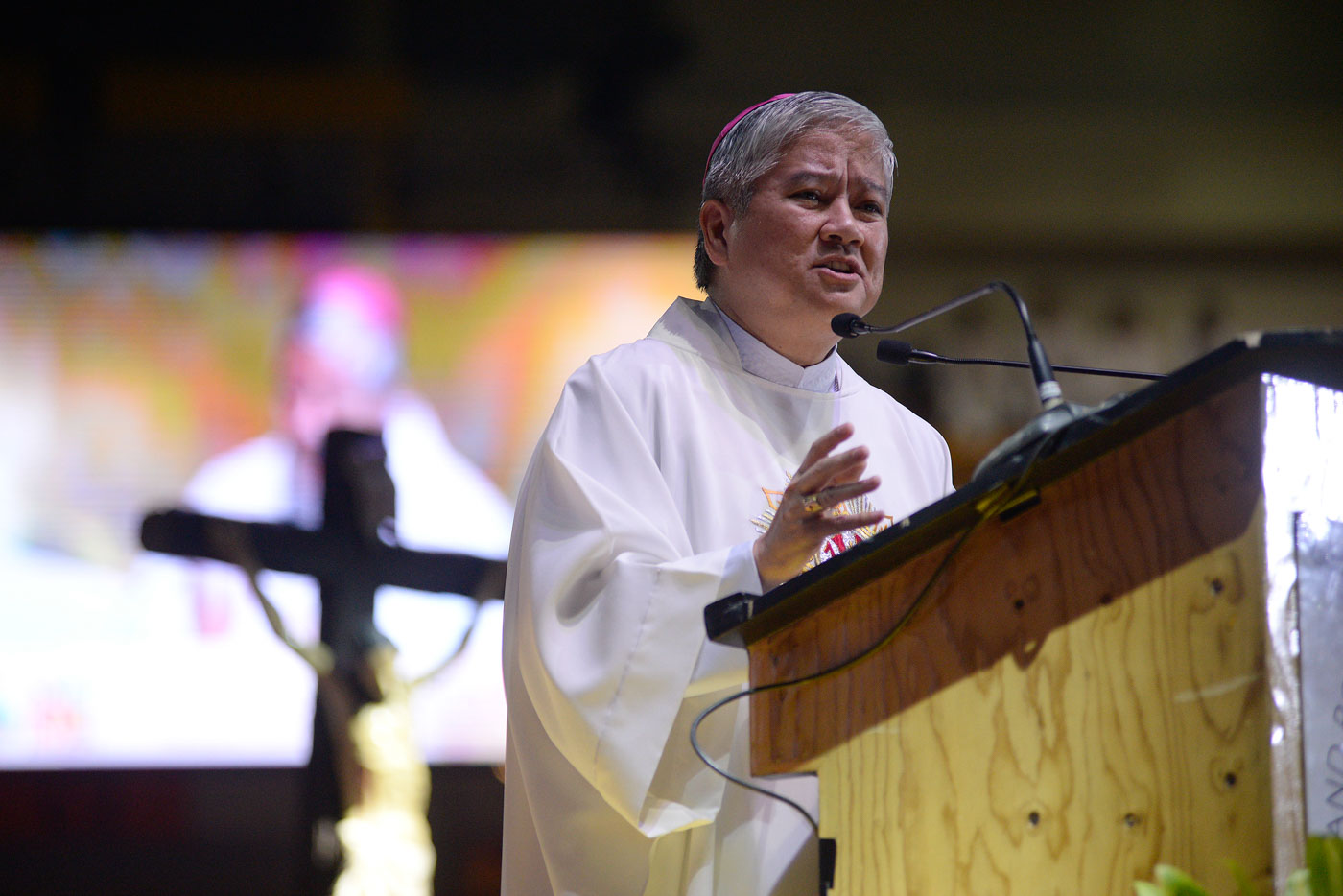 MANILA, Philippines – The Catholic Bishops' Conference of the Philippines (CBCP) on Tuesday, September 12, issued its strongest statement against drug-related killings in the Philippines, as anger mounts over the death of 3 teenagers.
"In the name of God, stop the killings! May the justice of God come upon those responsible for the killings!" outgoing CBCP president Lingayen-Dagupan Archbishop Socrates Villegas said in a statement signed on behalf of the bishops' conference.
"For the good of the country, stop the killings! The toll of 'murders under investigation' must stop now," Villegas added.
"For the sake of the children and the poor, stop their systematic murders and spreading reign of terror! In memory of those killed, let us start the healing of our bleeding nation," the bishop said.
The CBCP cited the deaths of 17-year-old Kian Loyd delos Santos and 19-year-old Carl Angelo Arnaiz at the hands of Caloocan City police. (READ: Kian and Carl: What the deaths of two boys have in common)
The bishops' conference also mentioned the killing of 14-year-old Reynaldo de Guzman, even as the police said that the corpse found in Nueva Ecija was not the teenager, a claim contradicted by the Public Attorney's Office.
In its statement, without mentioning any personality, the CBCP also alluded to words often used by the Duterte administration to refer to drug addicts.
"When we label members of our society because of the offenses they commit – or that we impute rightly or wrongly against them – as 'unsalvageable,' 'irremediable,' 'hopelessly perverse' or 'irreparably damaged,' then it becomes all the easier for us to consent to their elimination if not to participate outright in their murder," Villegas said.
"We stand firmly against drugs and the death drugs have caused, but killing is not the solution of the problem," he added. (READ: CBCP sets 40 days of prayer for drug war, Marawi victims)
Read the full CBCP statement below:
– Rappler.com