This brings to 20 the number of frat men on the lookout list as authorities probe the hazing death of UST student Horacio Castillo III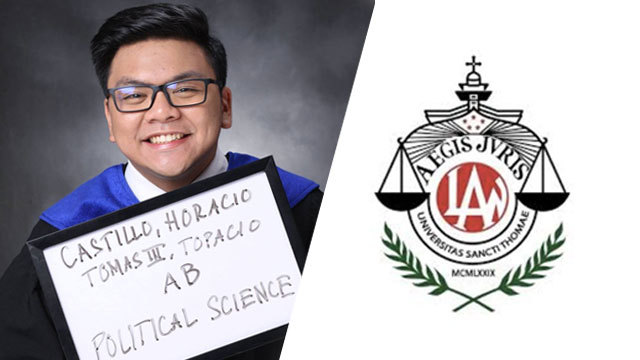 MANILA, Philippines – Four more members of the Aegis Juris fraternity tagged in the hazing death of law student Horacio Castillo III were included in the Department of Justice's immigration lookout bulletin order (ILBO) on Friday, September 22.
This brings to 20 the number of Aegis Juris fraternity members on the lookout list.
Aegis Juris is a fraternity inside the University of Santo Tomas (UST) whose alumni include UST Faculty of Civil Law Dean Nilo Divina.
The dean of the school has also barred Aegis Juris fratmen from entering the Manila campus.
The 4 additional names added to the ILBO are:
Ged Villanueva
Milfren Alvarado
Daniel Ragos
Dave Felix
The original 16 names on the ILBO were:
Arvin Balag
Mhin Wei Chan
Marc Anthony Ventura
Axel Munro Hipe
Oliver John Audrey Onofre
Joshua Joriel Macabali
Jason Adolfo Robiños
Ralph Trangia
Ranie Rafael Santiago
Danielle Hans Mattew Rodrigo
Carl Mattew Villanueva
Aeron Salientes
Marcelino Bagtang
Zimon Padro
Jose Miguel Salamat
John Paul Solano
An ILBO does not prevent its subjects from leaving the country. It does, however, create a mechanism between the Bureau of Immigration and other authorities so the government is alerted of the movements of those on the list.
Read the revised ILBO below: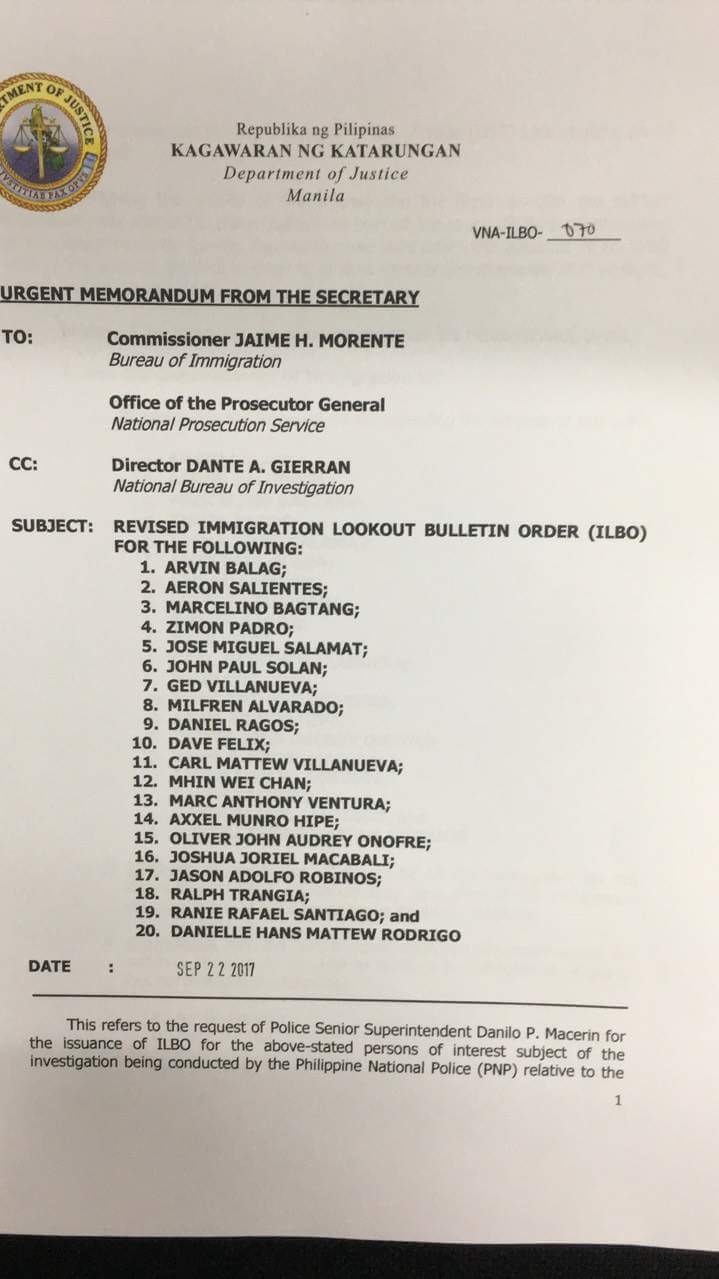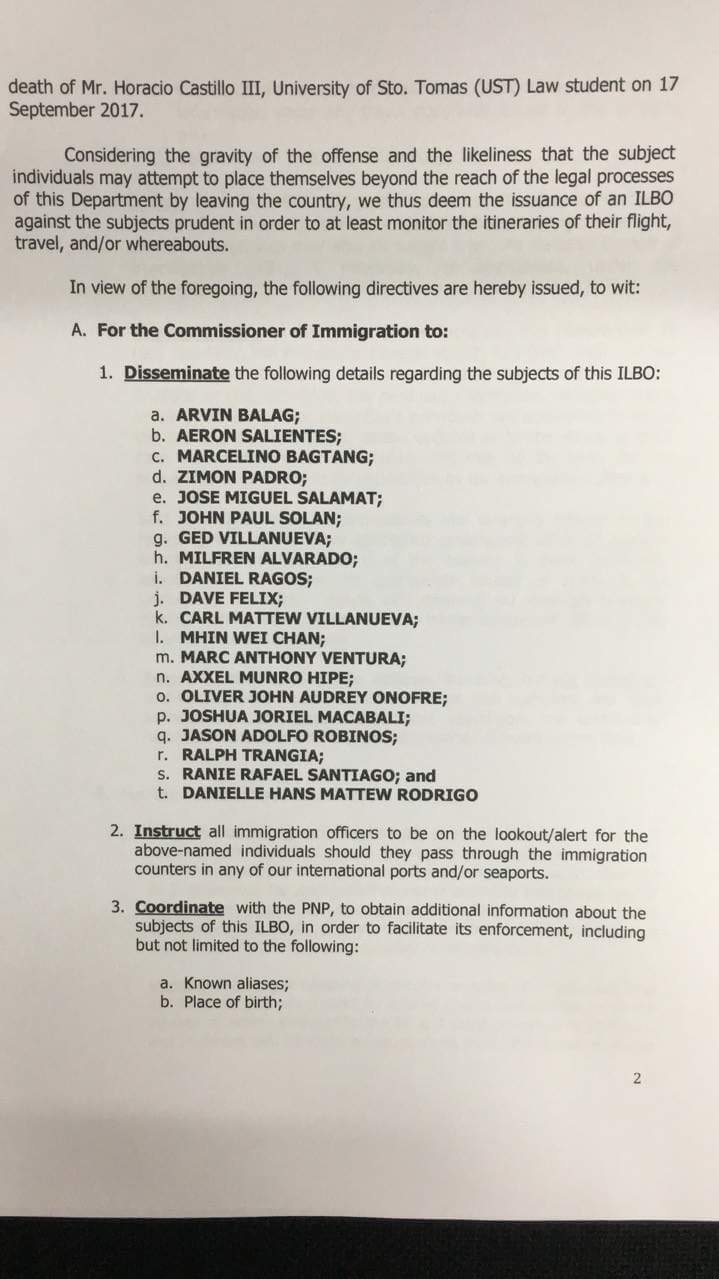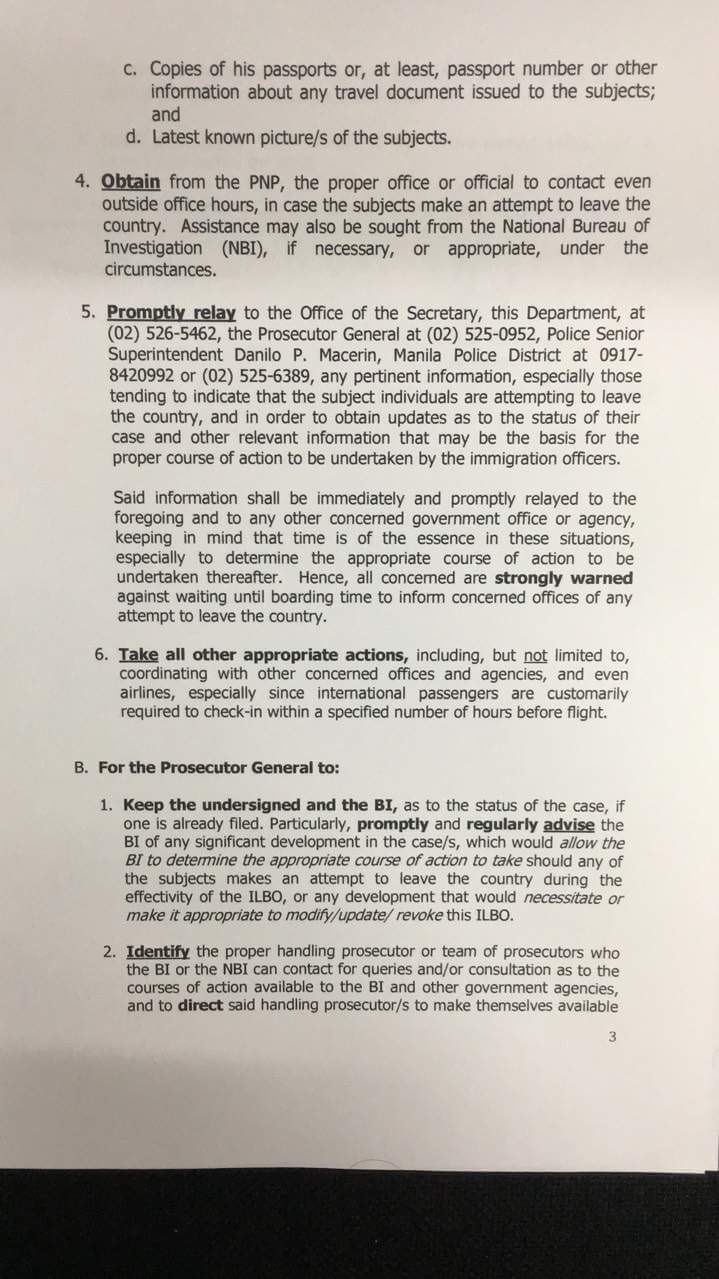 – Rappler.com