Senate President Aquilino Pimentel III says this would give the ruling party time to screen candidates for the 2019 midterm elections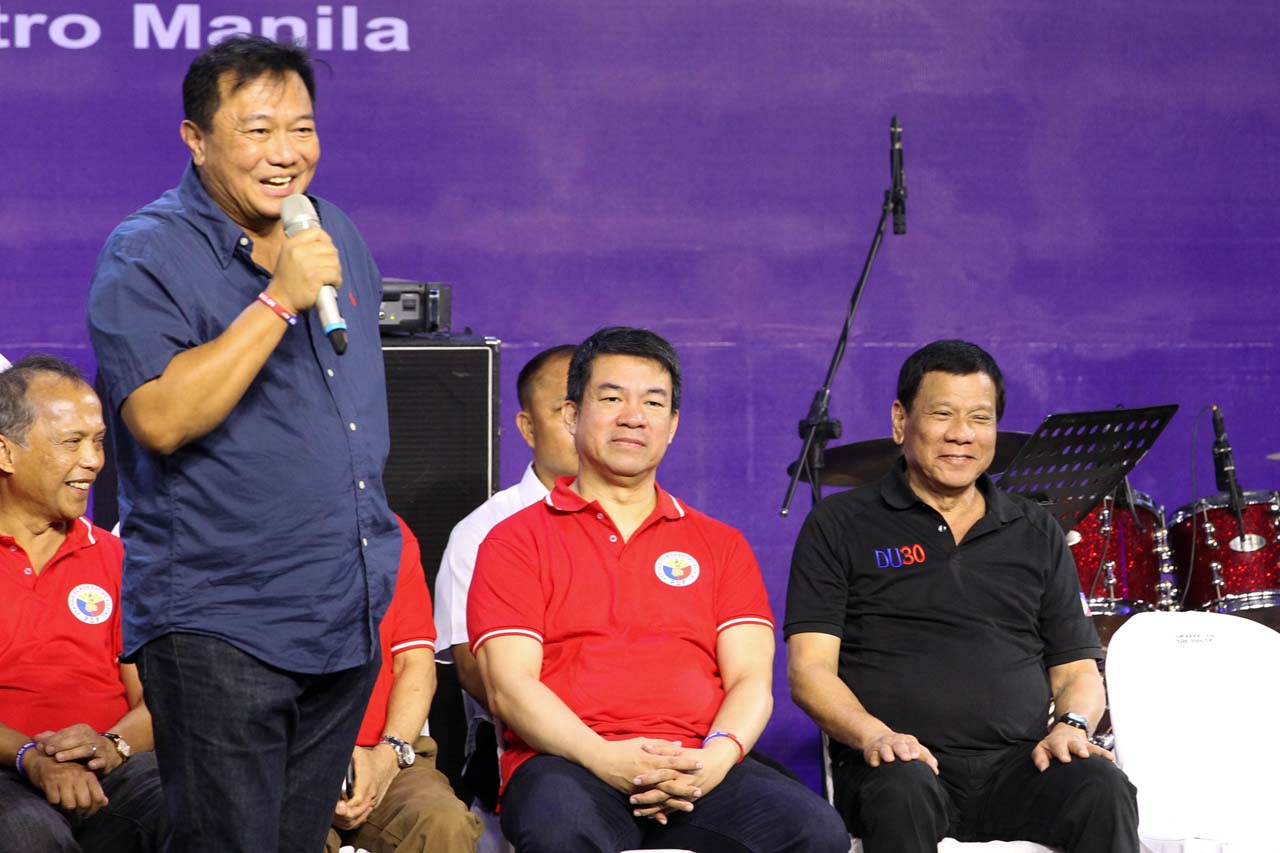 MANILA, Philippines – Politicians wishing to join the Partido Demokratiko Pilipino-Lakas ng Bayan (PDP-Laban) would only have until next month as the ruling party is set to stop accepting new members by the end of November.
Senate President and party president Aquilino Pimentel III said they need enough time to screen and choose their official candidates for the midterm elections in May 2019.
PDP-Laban is already preparing for the national and local elections. Just last week, Pimentel revealed the initial names on their Senate slate for 2019. 
These include Pimentel himself, Negros Occidental 3rd District Representative Albee Benitez, Bataan 1st District Representative Geraldine Roman, Davao City 1st District Representative Karlo Nograles, former Metropolitan Manila Development Authority chairman Francis Tolentino, and House Majority Leader Rodolfo Fariñas.
"After the massive influx of new members into the Party for the past year, we now have significant presence in most of the provinces of the country. We should now focus on teaching all the members the Party Ideology and Program of Government and deepening their understanding of these. After this, we can present a solid and united front come 2019," Pimentel said.
He added that they are wary of possible members only showing up in the period leading up to the elections to enjoy the privileges of being in the ruling party.  
"We are not a party of political convenience," said Pimentel. 
"By stopping recruitment, we will have time to indoctrinate and train our members, screen possible candidates, and absorb our new members into our grassroots infrastructure," he added.
Pimentel's father, PDP-Laban founder and former Senate President Aquilino Pimentel Jr, earlier called on the party to question the motives of new members. 
"It is now being swamped by new members, and I think it is important that the motivation of these people going to the party should be put into question," said Pimentel in a Rappler Talk interview last July 29. 
"Only if the party is satisfied that they are really sincere, eager to learn about party platforms, direction that they should be accepted as members. Otherwise, they should be accepted as allies but not necessarily members."
After President Rodrigo Duterte's victory in the May 2016 elections, some lawmakers from former president Benigno Aquino III's Liberal Party (LP) jumped ship to PDP-Laban. The House of Representatives is dominated by a Duterte-allied "supermajority."
Local officials from different political affiliations also shifted to PDP-Laban. Just last week, Sulu Governor Abdusakur Tan, Siquijor Governor Zaldy Villa, and Occidental Mindoro Vice Governor Peter Alfaro took their oath before Pimentel. – Rappler.com