Cops say Casiño, Reyes, and another protester – Neil Legaspi – committed breach of peace, assault, and disobedience and resistance to authorities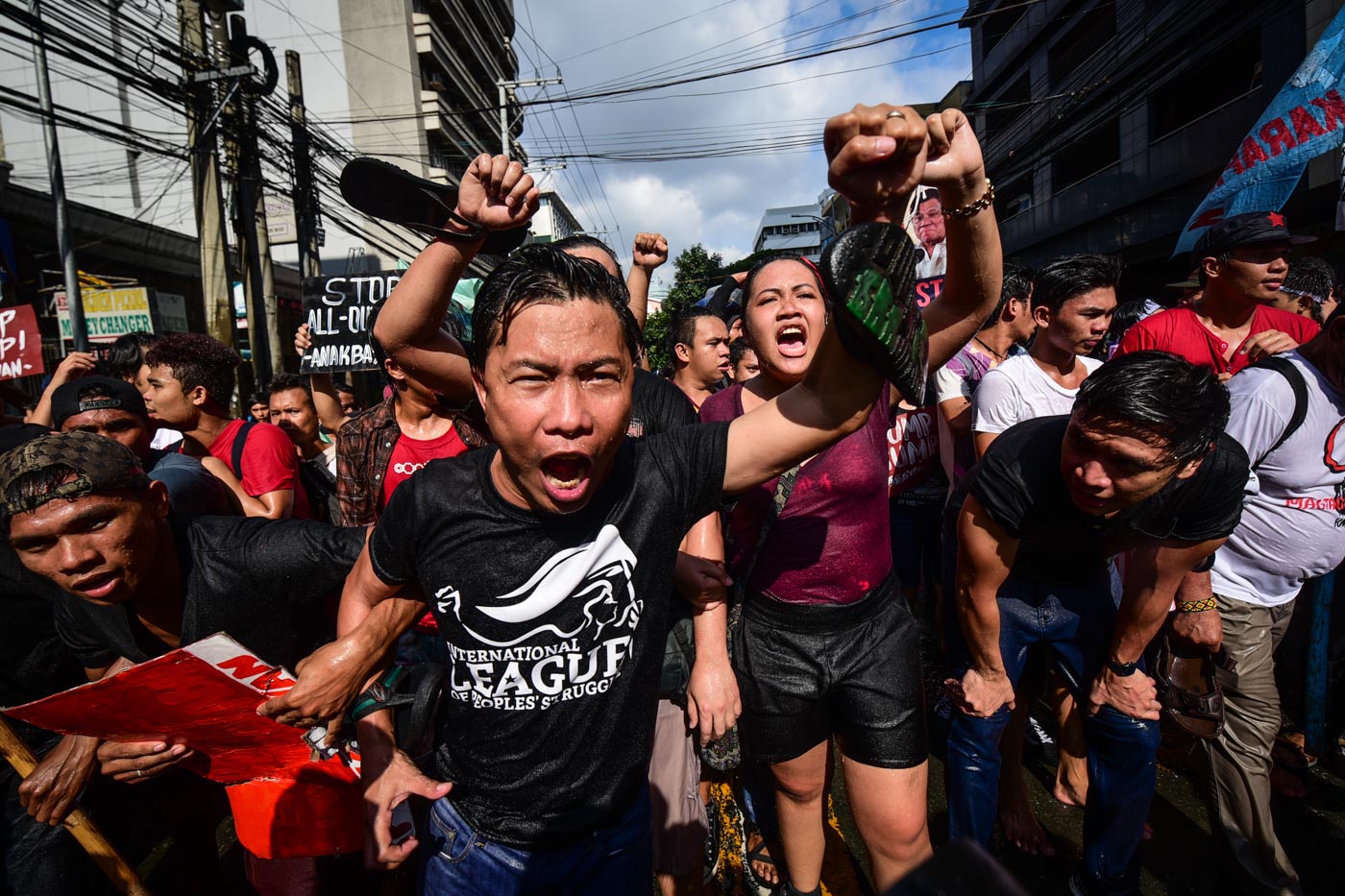 MANILA, Philippines – Philippine National Police (PNP) units filed a case against former Bayan Muna representative Teddy Casiño, Bayan secretary general Renato Reyes, and protester Neil Legaspi over a rally during the 31st Association of Southeast Asian Nations (ASEAN) Summit.
The Manila Police District (MPD) announced on Tuesday, November 14, that the case was filed before the Manila City Prosecutor the previous day.
The complainants include the MPD, the PNP Metro Manila Public Safety Battalion, and the Northern Criminal Investigation and Detection Group.
According to the police complaint, Casiño, Reyes, and Legaspi allegedly violated the Public Assembly Act of 1985 by committing breach of peace, assault, and disobedience and resistance to authorities.
Legaspi was captured last Sunday, November 12, during a rally along United Nations Avenue corner Mabini Street in Manila. The demonstration was meant to oppose the visit of United States President Donald Trump, one of the world leaders who came to the Philippines for the ASEAN Summit.
The police earlier claimed that Legaspi was arrested for throwing stones at cops. (READ: 20 cops or 20 protesters injured? Even claims clash in ASEAN protests)
In their complaint, however, police gave a different reason for arresting Legaspi.
According to the complaint, Legaspi was indeed driving a van, as protesters claimed. Legaspi, according to cops, "bumped" and "ran back and forth" towards the police line, barring them from moving beyond their designated area.
Senior Superintendent Lemuel Obon, the battalion commander at the time, supposedly ordered him to stop.
"However, Legaspi refused to heed the order, hence, reasonable force was applied and Neil Legaspi was eventually apprehended," the complaint reads. (IN PHOTOS: At least 2,000 attend protests on day one of ASEAN Summit)
Reyes and Casiño, meanwhile, were among the protest leaders. The specifics of the charges against them have yet to be disclosed, as cops have yet to release a full copy of the complaint. – Rappler.com