Palace Communications Secretary Martin Andanar reiterates that under the new tax law, 99% of taxpayers will pay lower income tax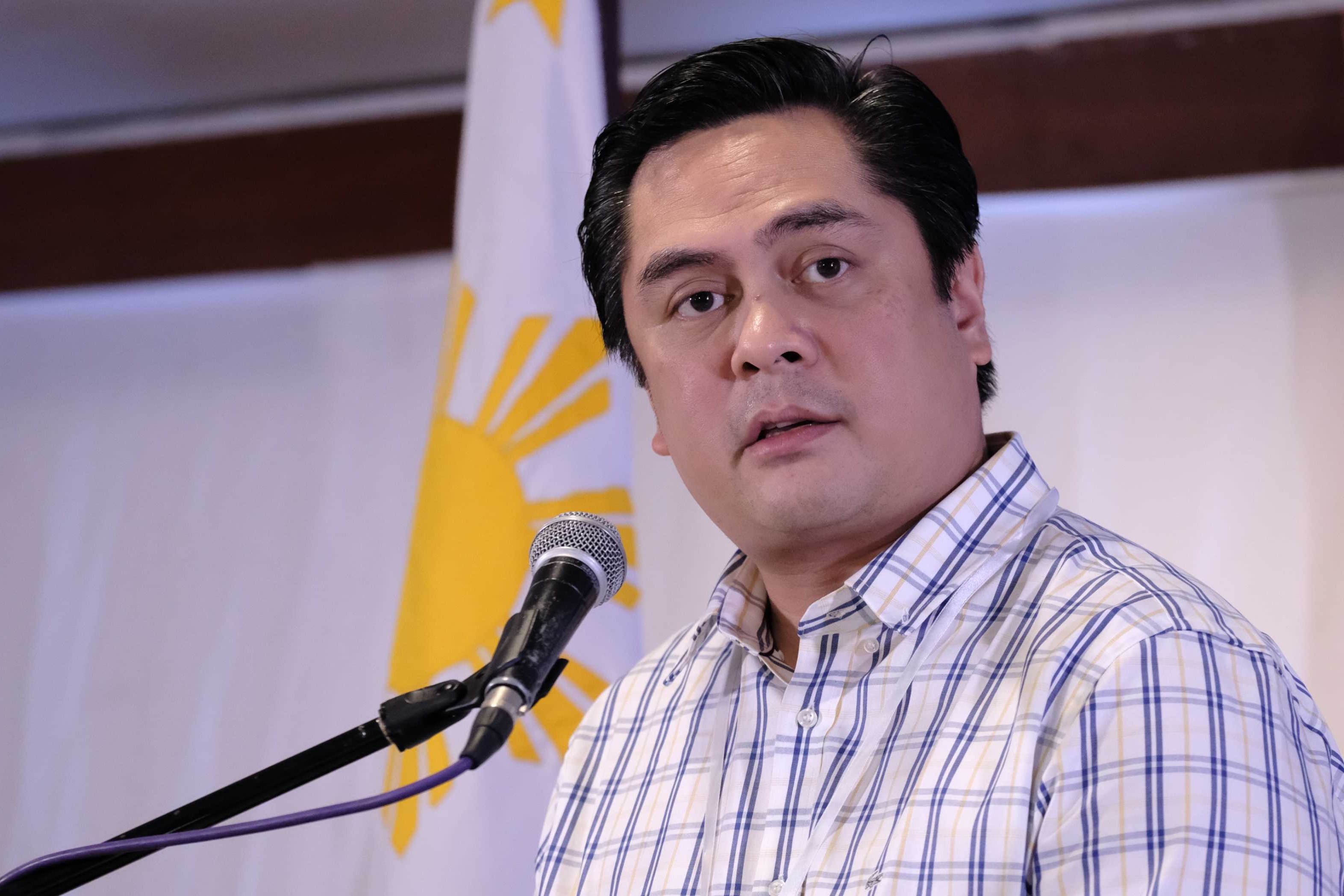 MANILA, Philippines – With fuel prices expected to go up on the first day of 2018 because of the country's new tax law, Palace Communications Secretary Martin Andanar gave a practical tip to motorists: Gas up.
Andanar gave the advice in an interview on radio dzMM on Sunday, December 31, when asked about the fuel price hike expected to take effect on January 1, the first day of the imposition of higher excise tax on fuel under Republic Act 10963 or the Tax Reform for Acceleration and Inclusion (Train) Law. (DOCUMENT: Tax reform package in Republic Act 10963)
"Well, kailangan… ngayon pa lang magpakarga na kayo. Siguro iyon ang pinaka-practical na gawin, 'di ba? Ngayong tataas ang presyo ng diesoline ay magpagkarga na tayo (Well, you have to fill your gas tanks this early. Perhaps that's the most practical thing to do right? Now that fuel prices will increase, let's fill up our tanks)," Andanar said.
He said that while fuel prices will go up, many taxpayers will have more money to spare as they would pay less taxes under the new law. 
"At the same time, asahan ninyo na pagdating ng bayaran ng buwis ay 99% ng ating mga trabahador ay magbabayad ho ng mas maliit na buwis, at more than 80% ay hindi na ho magbabayad ng income tax," Andanar said.
(At the same time, you can expect that come tax payment time, 99% of our workers will pay lower taxes, and more than 80% won't have to pay income tax.)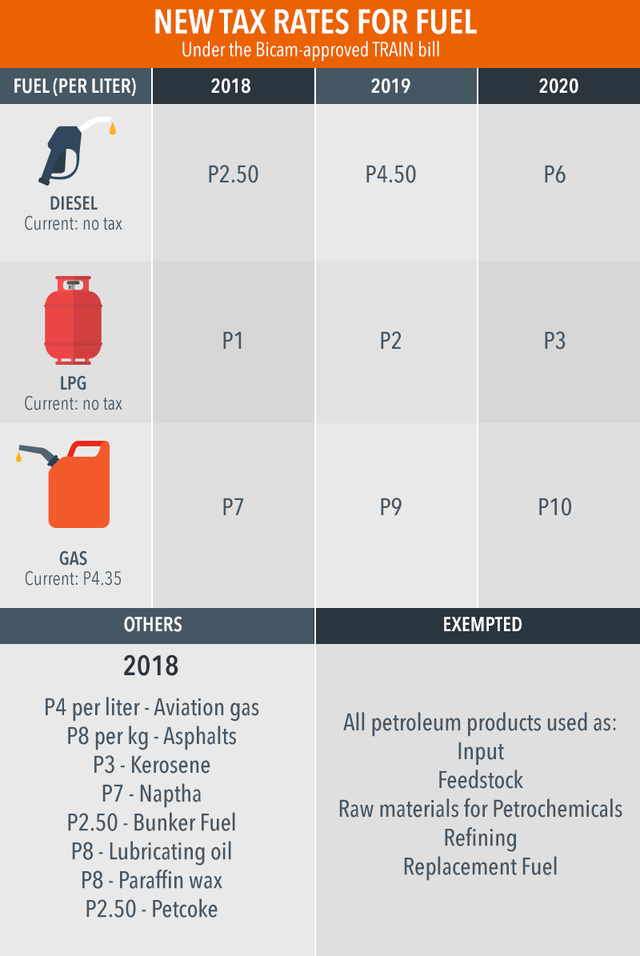 To make up for the loss of revenue due to reduced income tax, RA 10963 imposes higher taxes on cars, fuel, tobacco, cosmetic surgery, tobacco, and some sweetened beverages.
Diesel, which is not taxed at present, will be imposed P2.50-per-liter tax in 2018, P4.50 in 2019, and P6 in 2020.
LPG would have be taxed P1 per liter in 2018, P2 in 2019, and P3 in 2020.
For gasoline, from the current tax of P4.35 per liter, it would be imposed a levy of P7 per liter in 2018, P9 in 2019, and P10 in 2020. –