Malacañang bares President Rodrigo Duterte's plan amid criticism that the first tax reform package is anti-poor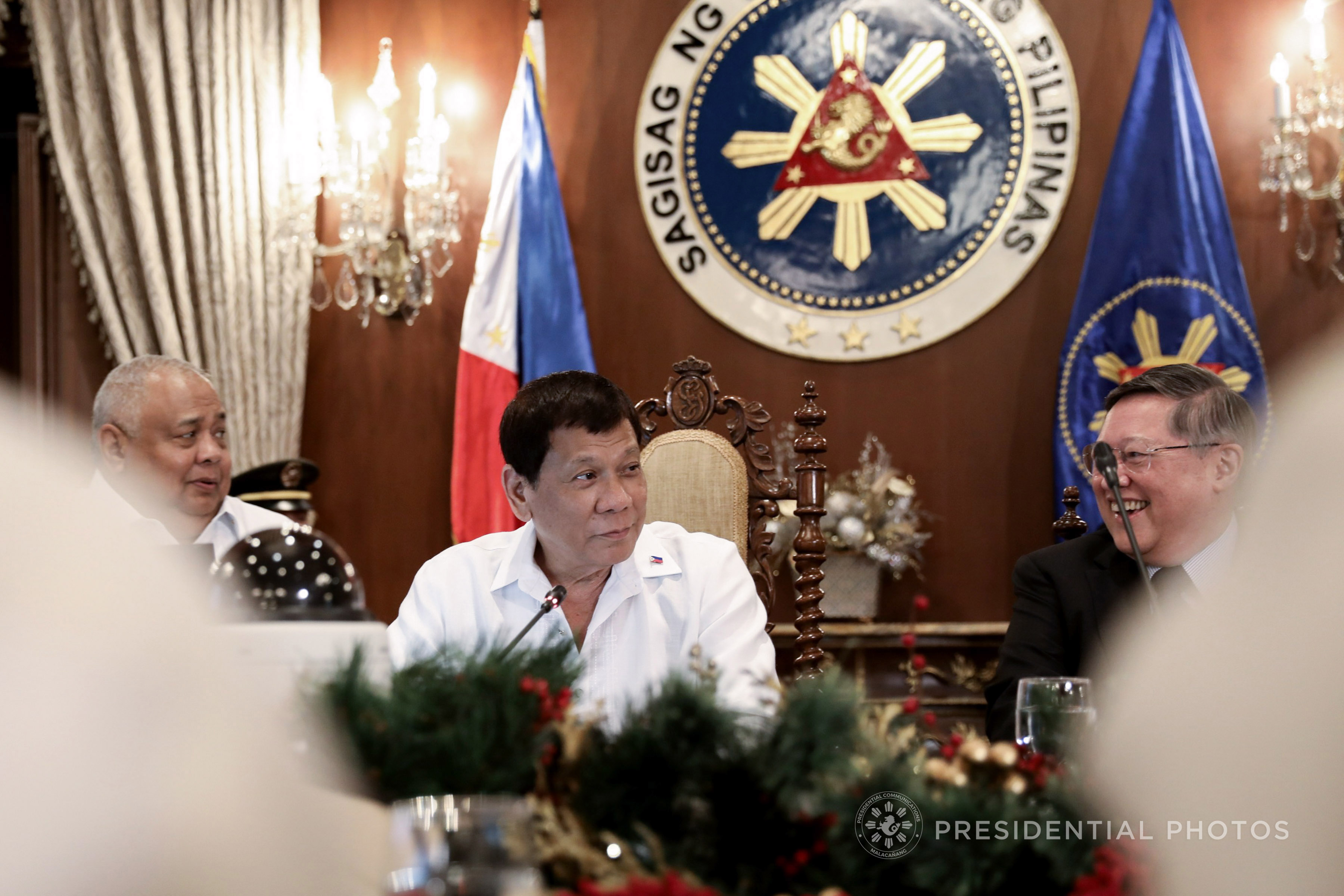 MANILA, Philippines – President Rodrigo Duterte wants to use the next tax reform package pending in Congress to fulfill his promise to increase the salaries of public school teachers.
He gave the directive during the 21st Cabinet meeting on Monday, January 8, where tax reform was the major topic.
"The President also stated that with the second tax reform package, he has instructed DBM and all other agencies to find means to increase the salary of teachers after the initial doubling of salaries of the AFP and the police. So the teachers will be next," Presidential Spokesman Harry Roque said in a news briefing on Tuesday, January 9.
Duterte is determined to produce "tangible" results of tax reform to show to the people. An increase in teachers' pay would fit the bill, said Roque.
The Duterte administration is already busy defending the first tax reform package from criticisms that it is anti-poor, as new taxes are seen to lead to higher prices of goods and services, and transportation fares. (READ: EXPLAINER: How the tax reform law affects Filipino consumers)
Responding to questions, Roque said while the Chief Executive did not specify the salary hike level he wanted for teachers, it's possible that it would be the same as what he had pushed for soldiers and the police.
"But judging by what he wanted for the PNP (Philippine National Police) and AFP (Armed Forces of the Philippines), it could be that he is also aiming to double the salary for teachers," said the president's spokesman.
It's not clear yet how much revenues the second tax reform package would generate.
In a Monday press briefing, Finance Secretary Carlos Dominguez III said the next tax reform packages "are not really designed to make more revenues; they are designed to make the system more fair."
The second package, he said, will focus on lowering corporate income taxes and modernizing fiscal incentives.
Duterte has sought to increase the take-home pay of soldiers and police in various ways, including an executive order that increased the military's combat duty pay and combat incentive pay.
One of the major features of the 2018 national budget is an allocation for an increase in soldiers' and police personnel's salaries starting January. – Rappler.com