'There appears to be little doubt that this decision is politically motivated,' says ASEAN Parliamentarians for Human Rights chairperson Charles Santiago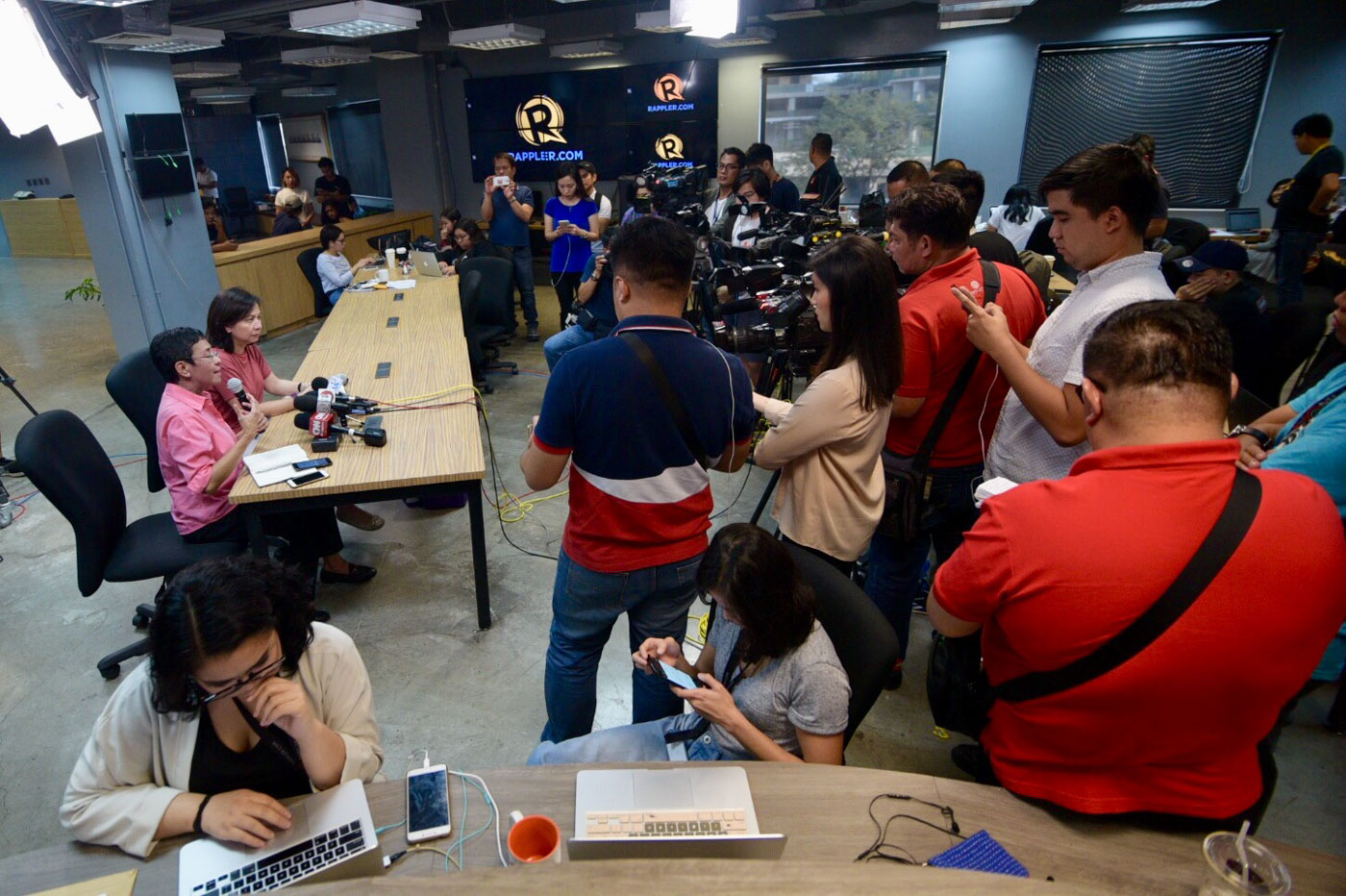 MANILA, Philippines – Parliamentarians from the Association of Southeast Asian Nations (ASEAN) slammed the ruling of the Philippine Securities and Exchange Commission (SEC) to revoke the license of social news network Rappler.
The ASEAN Parliamentarians for Human Rights (APHR), a human rights group composed of current and former ASEAN parliamentarians, aired its "grave concern" over the Rappler's case in a statement Tuesday, January 16.
"There appears to be little doubt that this decision is politically motivated, and the move against Rappler fits clearly into a larger pattern of harassment against voices critical of President Duterte and his policies," APHR chairperson Charles Santiago said. 
"It is particularly alarming to see these developments taking place in the Philippines, which has long been a model for press freedom in ASEAN," added Santiago, member of the Parliament of Malaysia.
"Rappler had been doggedly reporting on issues like the war on drugs, which this administration doesn't want criticized, managing to continue its important work under increasingly difficult circumstances. But after jailing political critics and threatening human rights activists, it appears that the President has now set his sights on muzzling the media," Santiago said.
Stop attacking media, gov't told
The APHR issued its statement after SEC ruled that Rappler violated constitutional restrictions on ownership and control of mass media entities because of funds coming from Omidyar Network (ON), a fund created by eBay founder and entrepreneur Pierre Omidyar.
Rappler called this ruling a blow to press freedom as it "is an attack on our lifeblood," putting at stake a business model that ensures free and fearless journalism. (READ: The Rappler Story: Independent journalism with impact)
Foreign correspondents called the SEC decision an "assault against democracy" that is "tantamount to killing the online news site," while business journalists said it is "a small step to a bigger, darker agenda."
In its statement Tuesday, the APHR pointed out that the SEC decision on Rappler comes in the face of threats to the media in the region. 
The group cited "the arrest and ongoing detention of two Reuters journalists in Myanmar and the closure of The Cambodia Daily newspaper and over a dozen radio stations in Cambodia in August and September 2017." 
Santiago also said the Philippine government "must halt its attacks against the press and protect freedom of expression, not only for Rappler but for all in the Philippines." 
"As we await a final decision in this case, we stand with Rappler and their dedicated staff as they fight for their rights to continue to report on what is happening in the Philippines," he added. – Rappler.com