The Commission on Audit says the officials were 'not entitled to receive fringe benefits'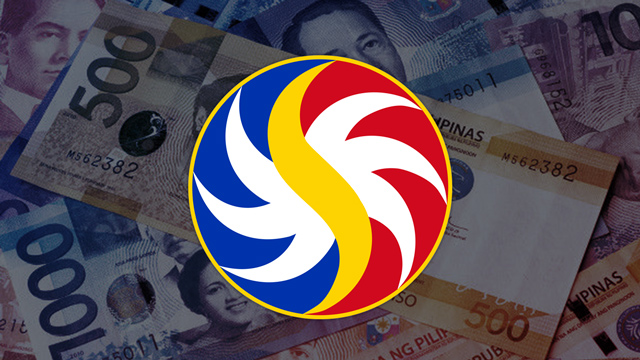 MANILA, Philippines – Former officials of the Philippine Charity Sweepstakes Office (PCSO) were ordered by the Commission on Audit (COA) to return over P13.751 million in unauthorized allowances, bonuses, and cash incentives that they received from September 2010 to December 2011.
In its decision, COA dismissed an earlier petition filed by the former PCSO officials due to lack of merit.
The PCSO officials had said that the benefits and allowances were approved by former administrations, including that of Fidel Ramos and Joseph Estrada.
Covered by the order were former PCSO chairperson and chief executive officer Margarita Juico, general manager and chief operating officer Jose Ferdinand Rojas II, as well as several board directors.
COA said former president Benigno Aquino III had actually stopped payment of the incentives on September 8, 2010, or two months into his term. Juico is an ally of Aquino, and served during the administration of his mother, the late Corazon Aquino.
COA ordered the following to be returned:
bonuses (anniversary, cash gift, grocery, Christmas), 13th month pay, educational assistance, productivity enhancement incentive pay, revenue performance incentive, and clothing allowances – P4.38 million
allowances (gasoline, transportation, cost of living, and amelioration) – P4.311 million
salaries for PCSO-BOD – P1.95 million
lotto draw allowances – P1.899 million
weekly sweepstakes/lottery allowances – P621,000
medical, rice, staple, hazard allowances – P590,625
COA noted that the prior presidential approvals had been superseded by later executive orders. Therefore, "the authority of the Board Members to receive various allowances, benefits, and other perks… were considered withdrawn."
Because of this, COA said, the PCSO officials were not entitled to those allowances and benefits. They were only authorized to receive "reasonable per diems."
In arguing against the COA decision, the PCSO officials had said that the money came from the PCSO's savings. COA replied by saying their savings were not meant for that sort of use.
"To stress, petitioners are not salaried employees of PCSO but members of the BOD who are not entitled to receive fringe benefits, unless expressly provided by law," the commission said. – Rappler.com