In a speech before the Filipino community in Singapore, the President also thanks the Kuwaiti government for the 'generosity in the past years'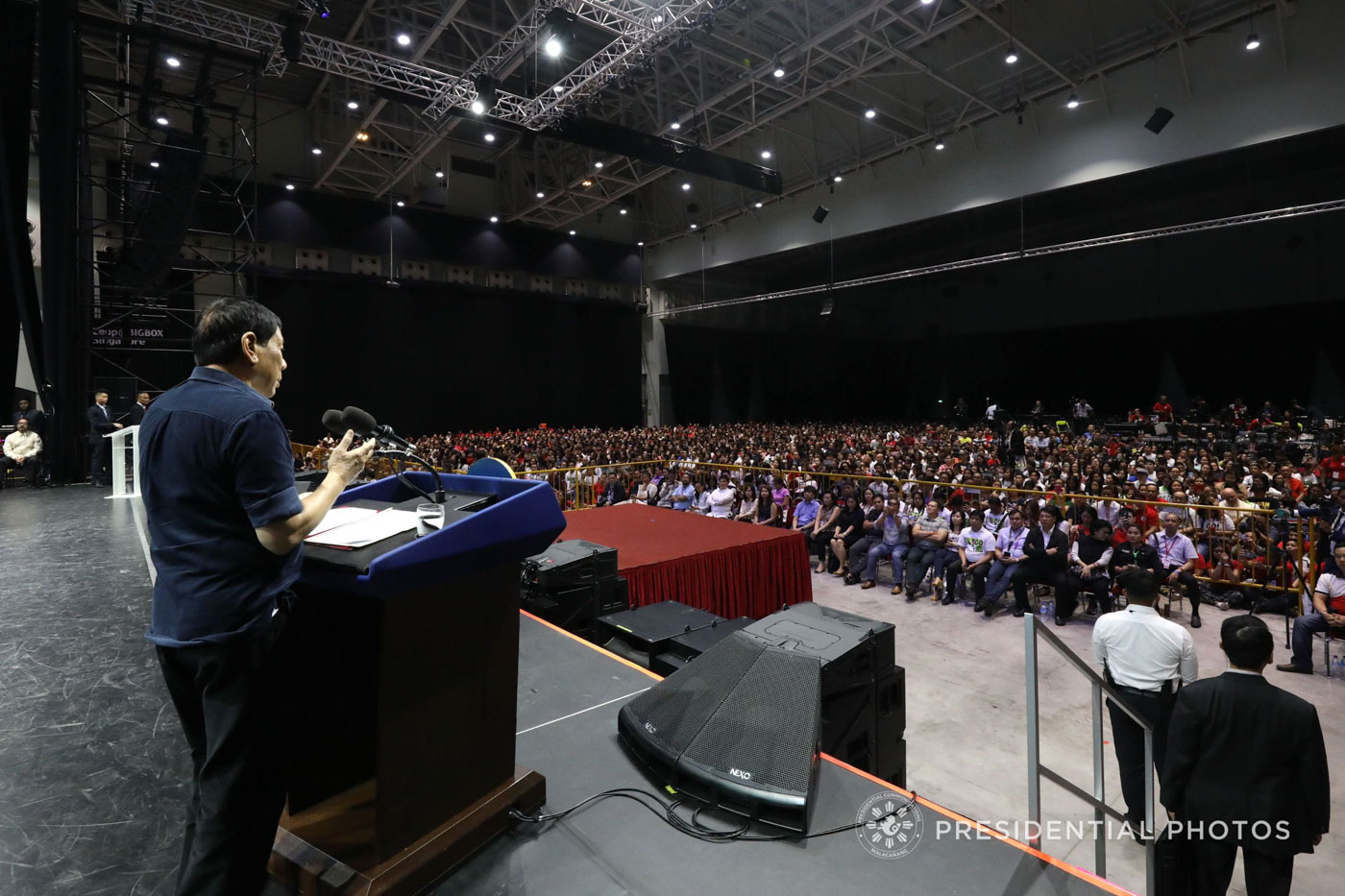 MANILA, Philippines – Following a serious diplomatic row between the Philippines and Kuwait, President Rodrigo Duterte urged overseas Filipino workers (OFWs) in the Gulf country to come back home.
"I now appeal to your sense of patriotism. Come home. Tutal, marami nang trabaho sa Pilipinas (Besides, there are many jobs now in the Philippines)," he said in a speech before the Filipino community in Singapore, on the sidelines of the Association of Southeast Asian Nations (ASEAN) Summit. The speech on Saturday, April 28, aired live on social media.
"I am appealing to my countrymen to come home. Apparently, it seems that you do not like the way they are expected to serve their employers. I'm sorry for that," he added. "Lahat kayong Pilipinong nakikinig, umuwi na lang kayo sa Pilipinas." (To all Filipinos listening, come home to the Philippines instead.)
The President also thanked the Kuwaiti government "for your generosity in the past years" and respected the government's decisions following the release of a video showing the rescue of abused OFWs from their employers.
The rescue video triggered serious responses from Kuwait, such as declaring the Philippine ambassador there as persona non grata, and expelling him. The Kuwaiti ambassador to the Philippines was also recalled.
The Philippines apologized to Kuwait over the incident, but the Philippine foreign affairs department said on Saturday that they are "convinced" that the rescue operations were part of its "rightful exercise" of duty to protect nationals abroad.
"We are put to a test, how long we can work this out," Duterte acknowledged.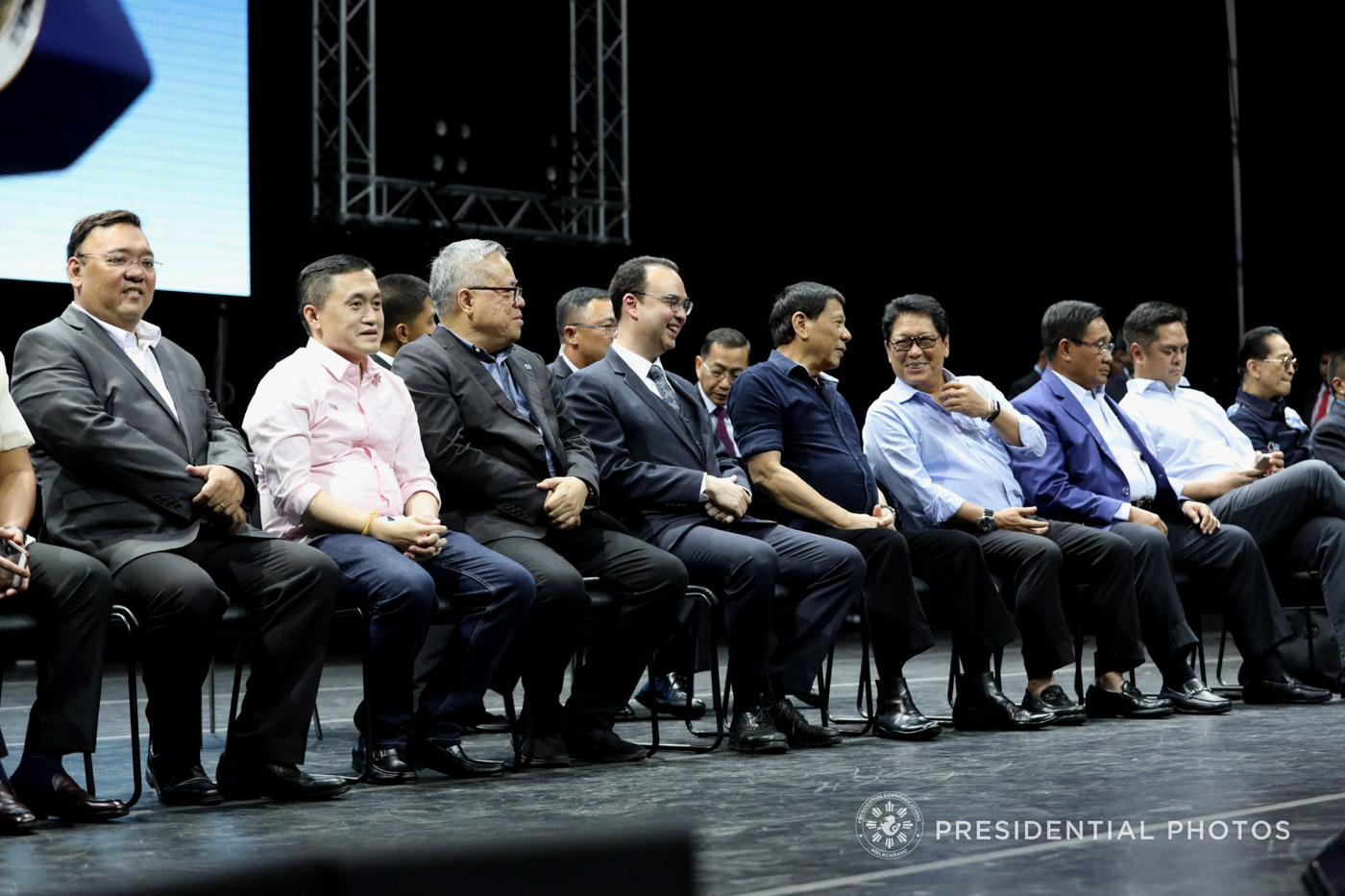 The President also pleaded for Kuwait to "not hurt" the OFWs, and to allow the Philippine government to get all OFWs out of the Middle Eastern country.
"In a very diplomatic way, I do not want to destroy a good neighbor, a good friend. For after all, they have helped us for many years, and they accepted our Filipino brothers and sisters," he said in a mix of English and Filipino.
"But the problem is, I can no longer accept what's happening [to our OFWs]."
"Do not hurt them. Just help us. I will look for money at kukunin ko lahat ng trabahanteng Pilipino (I will get all OFWs)," he said. "I plead that they be given the treatment deserving of a human being."
President Duterte is also expected to personally announce the country's position on the Kuwait crisis when he returns to Davao City from Singapore late Saturday night.
Before the controversy over the rescue video erupted, the Philippine labor department had imposed in February a total deployment ban of OFWs to Kuwait due to a "series of reports involving abuse and death of OFWs" there. – Rappler.com