The Department of Agrarian Reform is eyeing two controversial areas and a Bureau of Corrections facility for agrarian reform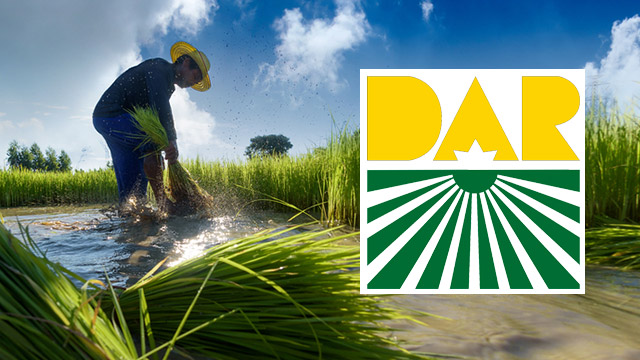 MANILA, Philippines – After President Rodrigo Duterte lamented over idle government-owned lands, the Department of Agrarian Reform (DAR) is stepping up to distribute them immediately.
Duterte made the remark in Quezon province on Wednesday, May 2, during the ceremonial distribution of certificates of land ownership awards to 386 land reform beneficiaries.
In line with the President's marching order, Agrarian Reform Secretary John Castriciones on Thursday, May 3 said they have already started the audit of at least 3 land areas. DAR is eyeing Arakan Valley in Cotabato, the Davao Penal Colony in Davao del Norte, and Yulo King Ranch in Palawan.
According to him, Arakan Valley has around 4,000 hectares that can be subject to land reform. The valley is part of the University of Southern Philippines.
Former DAR Secretary Rafael Mariano directed its distribution to agrarian reform beneficiaries in 2017. Farmers there have long been engaged in a struggle for land ownership since President Carlos Garcia's term in 1957.
The Davao Penal Colony spans a massive 30,000 hectares and was the first penal settlement founded under Filipino administration, according to the Bureau of Corrections website. 
Meanwhile, Yulo King Ranch has some 8,000 hectares of alienable land and is currently being managed by the Forest Management Bureau of the Department of Environment and Natural Resources.
Like the Arakan Valley, Castriciones' predecessor also vowed to distribute Yulo King Ranch among landless farmers in Busuanga and Coron. There have been reports of violence against farmers in the area.
Castriciones insisted that there is no need for a new law to distribute the lands, as these are owned by government.
Castriciones also reiterated the need to distribute some 500,000 hectares of privately-owned lands. 
"The target is that 50,000 [hectares] per year ang puwedeng ipamigay sa magsasaka (The target is that we can distribute 50,000 hectares per year to farmers)," he explained.
The Comprehensive Agrarian Reform Law aims to grant landless farmers around 7.8 million hectares of agricultural land.
Duterte earlier said he will distribute idle public lands and military camps to farmers to boost agricultural development. He also said that he wants to declare Mindanao as a land reform area to bring peace to the south. – Rappler.com