Yet despite the violation, the controversial assistant secretary will so far only be issued a 'written reminder' to 'align with the laws regarding gender'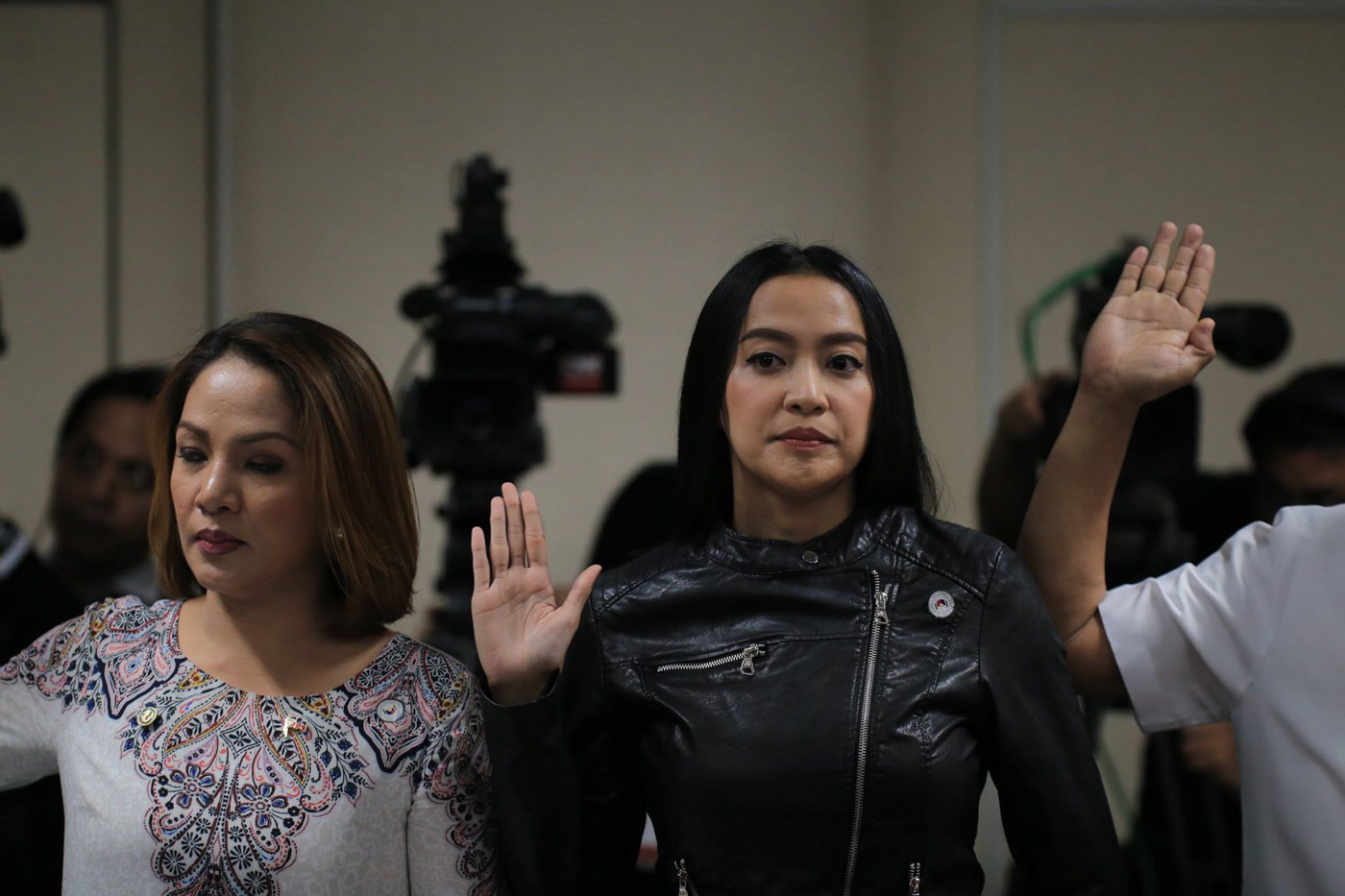 MANILA, Philippines (UPDATED) – Communications Assistant Secretary Mocha Uson violated the code of ethics for government officials with her controversial federalism video, admitted Communications Undersecretary Lorraine Badoy in an interview.
"Yes, ethical standards have been breached…Well, if we look at RA [6713], yes," she said during an interview on One New's Channel's The Chiefs, aired on Wednesday, August 8.
Republic Act No 6713 is known as the "Code of Conduct and Ethical Standards for Public Officials and Employees."
Badoy also said of Uson: "I think Asec Mocha reminds us of a lot of hypocrisies in our society and she makes us face them, the things inside ourselves, because we are such a hypocritical society."
Despite this violation of the ethics code, Uson will so far only be slapped with a "written reminder" to be consistent with laws on gender.
Badoy said Communications Secretary Martin Andanar asked her to issue the reminder to USon.
"He asked me to, as head of GAD (Gender And Development) of the PCOO, to give her a written reminder," said Badoy.
"She has to align with the laws regarding gender and development, all the laws and the rules," said Badoy.
Andanar gave her these instructions during a meeting where they were discussing budget matters. Uson was not present.
Badoy admitted other PCOO officials were "shocked" by Uson's video with blogger Drew Olivar, a video taken inside Malacañang grounds. (READ: Is Mocha Uson above reprimand?)
"As expected, some of us are really shocked by it and we wish that she would have been a bit more circumspect but as the President said, she does have the right to free expression," said Badoy.
On Tuesday, another PCOO official, Philippine Information Agency director-general Harold Clavite, called on Uson to apologize and go on leave. – Rappler.com