This is AI generated summarization, which may have errors. For context, always refer to the full article.
Only 3 are involved in the crime, prosecutors say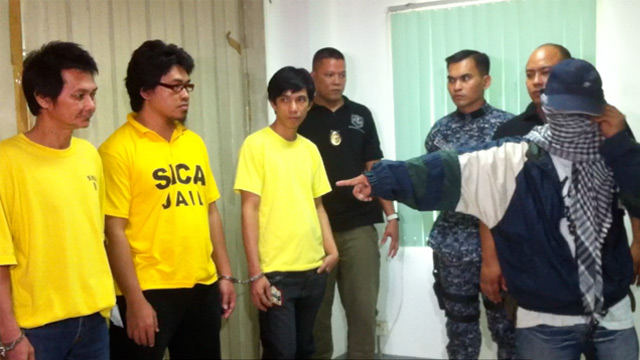 MANILA, Philippines – The Department of Justice ordered the release of 18 men detained for the 2002 kidnapping of 6 members of the Jehovah's Witness sect in Patikul, Sulu.
The Task Force on Anti-Terrorism – in a resolution dated January 15 but was released on Thursday, February 7 – said out of 21 suspects arrested for the abduction, only 3 should remain in jail. Those who were arrested were also accused of being members of the Abu Sayyaf Group (ASG).
The others should be released because there is insufficient proof that they were involved in the crime, which also included the beheading of two of those kidnapped, the resolution said.
The decision came out following a re-investigation in December 2012, which the prosecutors pushed for amid reports that some of the suspects were wrongly arrested.
Prosecutor Peter Ong said the number of those implicated has reached about a hundred. The arrest of those involved in the incident carries a reward of up to P3 million. Some of them were arrested in 2003 while others have been detained for months only.
"The unorthodox move was brought about by several complaints received by the DOJ as regards indiscriminate arrests of our Muslim brothers and in the interest of justice,"  the task force said.
In a hearing at the DOJ on Dec 3, 2012, 3 witnesses positively identified 8 among the 21 accused of being part of the group that kidnapped them. The wife of one of those beheaded identified 3, while another witness identified 8.
The suspects were identified as Jumlie Orie Manuri, Jul Ahmad Julman, Arabi Muin Ladja, Sonny Boy Baharim Y Baki, Abdulwahab Hamja y Asta, Mujibar Alih Amon, Julhasan Jaani, Absar Mangkabong Asim. All denied that involvement in the crime.
The task force however said only Amon, Jaani and Mangkabong should be detained because they were both identified by the two witnesses. – Rappler.com