New Customs chief Rey Leonardo Guerrero says he will carry out President Duterte's orders at the Bureau of Customs 'within the bounds of the law'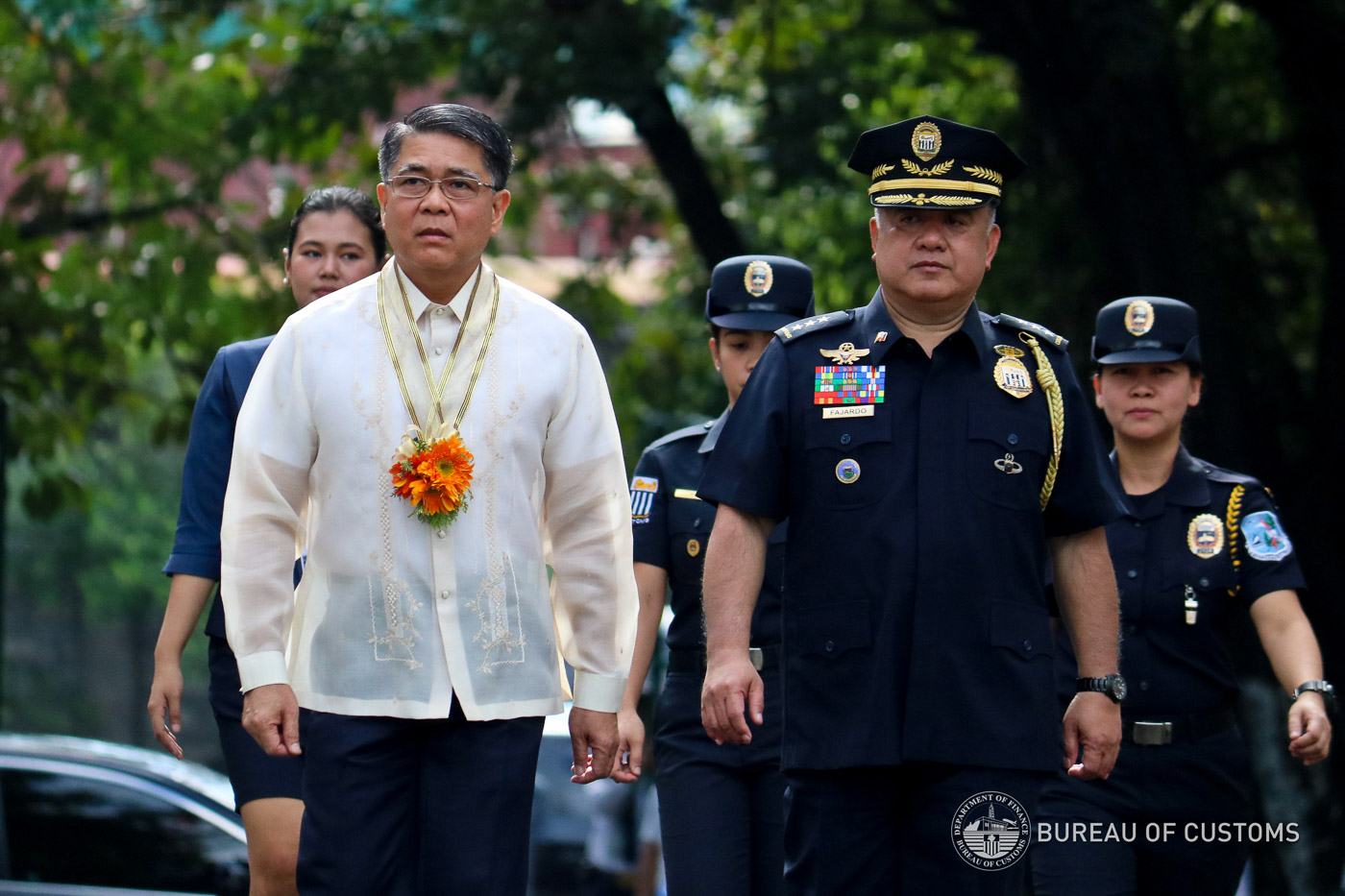 MANILA, Philippines – A military takeover of the Bureau of Customs (BOC), as ordered by President Rodrigo Duterte, will not compromise civilian supremacy in the agency, its new chief Rey Leonardo Guerrero assured the public on Wednesday, October 31.
In his first press conference as BOC chief, Guerrero said he was the perfect example that civilians remained in charge of the bureau.
"Clearly a civilian – I am the head of the service," Guerrero, a retired military general, said in response to questions about the "military takeover" of the bureau. 
"The directive of the President to have military, people from the AFP to assist the Customs is not a militarization process because clearly the officers of the BOC will be in control," he added. 
Guerrero retired from the military service in April, after serving the Armed Forces for 34 years. Before he became military chief and implementor of martial law in Mindanao, he was the commanding officer of the Eastern Mindanao Command.
According to Guerrero, soldiers will only be deployed to help out the daily operations of the BOC and would not completely overhaul the agency.
"Let us correct the impression that there will be a militarization in the BOC. There will be personnel from the AFP (Armed Forces of the Philippines) that will be supporting and backing the Bureau of Customs," Guerrero said.
The Constitution, however, prohibits civilian assignments for soldiers unless there is lawless violence. (READ: Soldiers in Customs? But Constitution bars civilian assignments for military)
As to how this will be done without violating the Constitution, Guerrero said he would still have to meet with Finance Secretary Carlos Dominguez, who has supervision over the BOC, and his former colleagues at the AFP. Malacañang has also yet to release a written order detailing the guidelines of the President's order. 
Guerrero announced Duterte had given him a free hand to choose his personnel, but he did not specify which positions this covers.
"The instruction of the President [to me] is to choose people with integrity," Guerrero said.
The former military chief expressed confidence that whatever the order may be, the military's top brass would only execute legal orders.
"When he (Duterte) gave us instructions, it was understood that we are mandated to operationalize the instructions within the bounds of law," Guerrero said.
The Customs chief earlier announced that he will be "decisive and unrelenting" in his leadership to restore public trust in one of the Philippines' most controversial government agencies. – Rappler.com