Deputy presidential spokesperson Abigail Valte says the situation on the ground indicates all parties are open to resolving the issue peacefully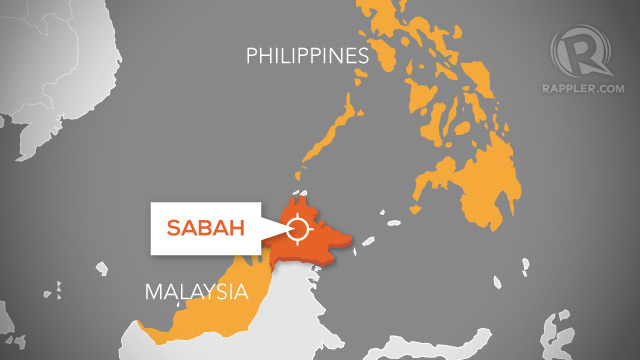 MANILA, Philippines – As the standoff in Sabah continues, Malacañang said Saturday, February 23, that the Moro National Liberation Front's proposal to send peacekeepers to Lahud Datu, where the followers of the Sulu Sultan Jamalul Kiram have been holed up for more than a week, is unnecessary. 
Deputy presidential spokesperson Abigail Valte said the situation on the ground indicates all parties are open to resolving the issue peacefully.  
"If you assess the situation on the ground right now, if you also look at all the statements of all the parties involved, on the part of the Philippine government, we've conveyed our preferring to have the situation resolved peacefully," deputy presidential spokesperson Abigail Valte said in a radio interview. 
"And of course, Malaysian friends have also stated the same, so we share the same sentiment. Even the private individuals involved, the Kiram family, have also expressed their intention to have it resolved peacefully," Valte said.
The Kiram family is one of the heirs of the Sultan of Sulu, which ruled over many islands on the Sulu Sea including what was known then as Northern Borneo (Sabah).
Malacañang on Friday asked Malaysia to extend the deadline for Kiram's "royal army" to leave Sabah in a peaceful manner to Tuesday, February 26. The original deadline was Friday, February 22. 
On Thursday, February 21, President Benigno Aquino III said there was a need "to have first a resolution to the current crisis and later on a long-term solution to this dispute." Aquino then explained that the government has been talking to all the concerns parties, including the family of the sultan, to "make sure this has a peaceful resolution." 
Negotiations
Malaysia has not announced an official response to the request for an extension of the deadline for Kiram's group to leave.
The Malaysian government on Thursday, February 14, said its security forces surrounded about 80 to 100 Filipino gunmen in Sabah, which has a history of incursions by armed Filipino Islamic groups. The group was reportedly planning "create havoc" in the coming general elections in Malaysia.
Although Aquino has confirmed that the government is talking to the Kiram clan, the government has been careful about providing further details on current negotiations. 
"Let's see what happens this weekend," Presidential Communications Development and Strategic Planning Office Secretary Ricky Carandang said Friday. 
Malacañang also denied reports that former national security adviser Norberto Gonzales had gone to Sabah. Reports said Gonzales has been one of the instigators of the standoff. 
Referring to Sabah, the provincial police quoted the armed group as saying, "This is our homeland, this is our place. No one can stop us from going there."
Valte called on the public to stop speculating on the timing of the standoff. 
"If it's wrong timing or suspicious, maybe we can set aside that issue first and focus on having a peaceful resolution on the situation in Sabah now,"  Valte said. – with reports from Angela Casauay/Rappler.com