An overseas Filipino worker is Tacloban City's first confirmed coronavirus case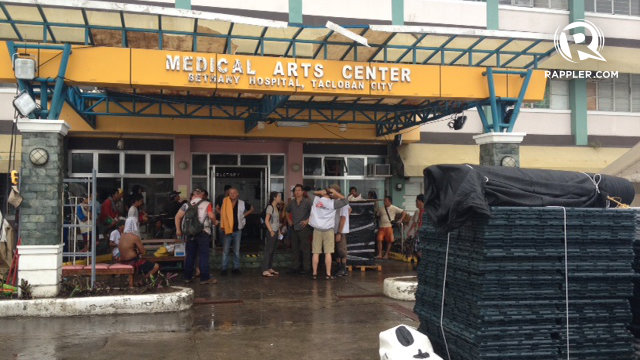 CEBU CITY, Philippines – The Department of Health in Eastern Visayas reported 4 more coronavirus cases on Wednesday, June 3.
Two of the new cases were overseas Filipino workers (OFWs), while the other two were locally stranded persons. 
Patient EV-44 is a 43-year-old male from Villareal, Samar, who arrived in the region on May 29. His origin is still unconfirmed.
Patient EV-45 is a 19-year-old male from Naval, Biliran. He was in Baguio City first and traveled to Manila on May 9. He was quarantined from May 9 to 24 before traveling to Catbalogan City with 6 others via a private car. He then traveled to Tacloban the next day, and reached Biliran on May 27. 
Both patients do not have symptoms.
Patient EV-46 is a 29-year-old female and a returning OFW from Tacloban City, who arrived last June 1 via plane (Z2 8611). Patient EV-46, who is Tacloban City's first confirmed coronavirus case, is currently on strict isolation. 
Patient EV-47, meanwhile, is a 27-year-old male from Tolosa, Leyte. He is also a returning OFW who arrived in Tacloban City on May 25 via airplane. He is also in isolation.
The total number of confirmed cases among returning residents in Eastern Visayas is now at 10. 
The region currently has 47 coronavirus cases in total, but only 22 of those are active cases.
Last week, Ormoc City Mayor Richard Gomez called out national government agencies' lack of coordination with local government units (LGUs) in the implementation of the Balik Probinsya program. (READ: Ormoc Mayor Richard Gomez slams government's Balik Probinsya program)
Balik Probinsya is a program of the national government meant to help those working in the cities or ex-OFWs go home to their provinces for good. Beneficiaries of this program get a cash allowance and livelihood assistance in addition to transportation back to their towns. 
Hatid Probinsya is another program to help locally stranded persons who were stuck in Metro Manila and Metro Cebu during the lockdown get back to their home provinces. Other OFWs are being sent back to their home provinces as well through a separate effort by the national government in coordination with the LGUs.
An estimated 24,000 OFWs have returned or are on their way back to their home provinces.
As of Wednesday, the Philippines has 19,748 coronavirus cases, with 974 deaths and 4,153 recoveries. – Rappler.com