This is AI generated summarization, which may have errors. For context, always refer to the full article.
Daughter of Reynaldo Momay, Ampatuan massacre victim number 58, says most, if not all, suspects have not shown any remorse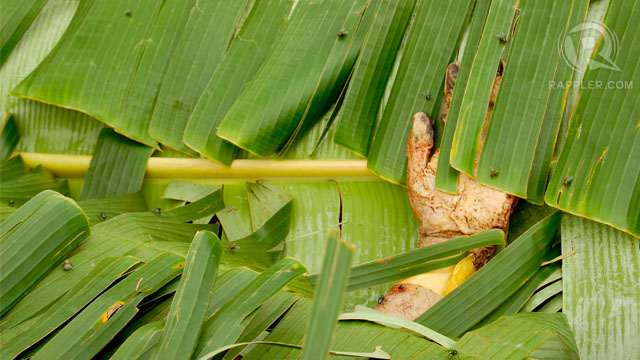 GENERAL SANTOS CITY, Philippines – While welcoming the arraignment of 78 suspects in the death of her father, Ma. Reynafe Momay-Castillo said she was disappointed that most, if not all, have not shown remorse.
"While I expected this move from them, it is still alarming to realize that these accused have been trying to escape from the rule of law as they pleaded the same thing to the 57 victims of the Ampatuan, Maguindanao massacre," Momay-Castillo said in a Facebook post.
Reynafe is the daughter of photojournalist Reynaldo 'Bebot' Momay whose body was never found but was believed to also have been killed in the infamous 2009 Maguindanao massacre.
"I wish I was there to look at their faces and eyes as they filed their plea," Momay-Castillo further rued.
Castillo left for the United States without seeing the suspects arraigned for the death of her father.
On Wednesday, May 29, principal suspect Andal Ampatuan Jr, pleaded not guilty to murder charges related to the November 2009 massacre of 58 people, 32 of them journalists and media workers.
Also arraigned were former Autonomous Region in Muslim Mindanao (ARMM) governor Zaldy Ampatuan and 76 others.
The arraignment of Andal Ampatuan Sr and 5 other members of the Ampatuan clan were deferred pending unresolved motions.
Momay's dentures
Momay, who worked as a photographer of the weekly Midland Review, was listed as among the journalists and media workers who joined the convoy to cover the filing of certificate of candidacy of then Buluan, Maguindanao Vice Mayor Esmael Mangudadatu, who ran for governor of Maguindanao in 2010.
Momay and the rest of the massacre victims were flagged down by the suspects in Ampatuan town, 5 kilometers away from the capital town of Shariff Aguak.
The victims, who included the wife, two sisters and several relatives of Mangudadatu, were led to a remote village where they were mowed down.
Andal Jr would have been the rival of Mangudadatu. Mangudadatu eventually won that election, and was recently re-elected.
Recovered from the scene was a set of dentures that reportedly belonged to Momay.
"It took our family 32 months of waiting before the court officially recognized my father as the 58th victim of the gruesome killing and 42 months before the arraignment of suspects took place," her daughter said.
Momay-Castillo left last year very frustrated, but she is also relieved that her father is now recognized as the 58th victim.
"I am thankful to my lawyers for their untiring assistance to my case," she said. – Rappler.com