The DFA advises Filipinos to respect Saudi's laws, so as not to jeopardize their repatriation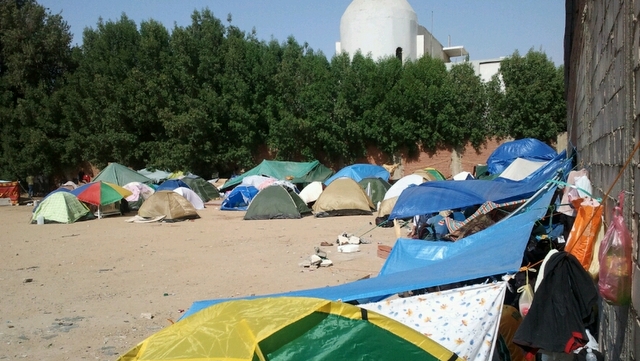 MANILA, Philippines – Sorry, it's not the Philippines.
In Saudi Arabia, which bans mass actions, police arrested 18 Filipinos over a protest demanding their immediate repatriation, according to the Department of Foreign Affairs (DFA).
In a press conference, DFA spokesman Raul Hernandez on Thursday, July 4, said Saudi police apprehended them for blocking the gate of the Philippine Overseas Labor Office (POLO) in Riyadh.
Hernandez said even if the Saudi police already issued a warning, the protesters refused to disperse.
The DFA spokesman said police eventually released the 18. "In light of this incident, we would like to once again call on our citizens in Saudi Arabia to respect Saudi laws," Hernandez said.
He added: "We advise them to return to their previous accommodations or to move into the temporary shelters for their own safety. Please do not put yourselves and your children at risk by camping out and exposing yourselves to the elements."
The protest was staged last Tuesday, July 2, before Saudi announced an extension for illegal workers to legalize their status.
Saudi extended the deadline to November 3, after it was initially set last Wednesday, July 3.
Hernandez said undocumented Filipinos should take advantage of this extension. – Rappler.com