Vice President Jejomar Binay calls for caution in amending the Constitution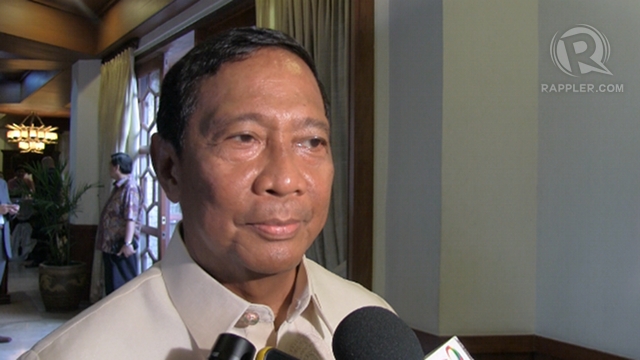 MANILA, Philippines — Vice President Jejomar Binay called for caution in amending the Constitution. 
"The only problem with [charter change] is that it might [open a] Pandora's box," Binay said in a press release on Wednesday, July 10.
Quezon City Rep Feliciano Belmonte Jr filed on Tuesday a resolution proposing changes in the economic provision of the 1987 Constitution, particularly on the lifting of the 40%-limit on foreign ownership of land and companies in the Philippines.
Belmonte is expected to keep his post as Speaker when the 16th Congress convenes on July 22. 
READ: Aquino ally pushes for charter change
The statement said Binay himself agrees with Belmonte's proposal to amend the economic provisions of the Constitution "in order to attract more foreign investors in the country."
"I do not doubt the sincerity of the Speaker, but I hope there won't be attempts to amend other non-economic provisions since that could be divisive," Binay said.
Belmonte's move enjoys the backing of many in the business community.
READ: Corruption and the foreign ownership rule
In the previous 15th Congress, Belmonte and his then counterpart Juan Ponce-Enrile tried to convince Aquino to amend the Constitution but failed. – Carmela Fonbuena/Rappler.com