Lawyer Lorna Kapunan tells Rappler she 'fully undertands' why her client Janet Lim-Napoles 'may doubt' the justice system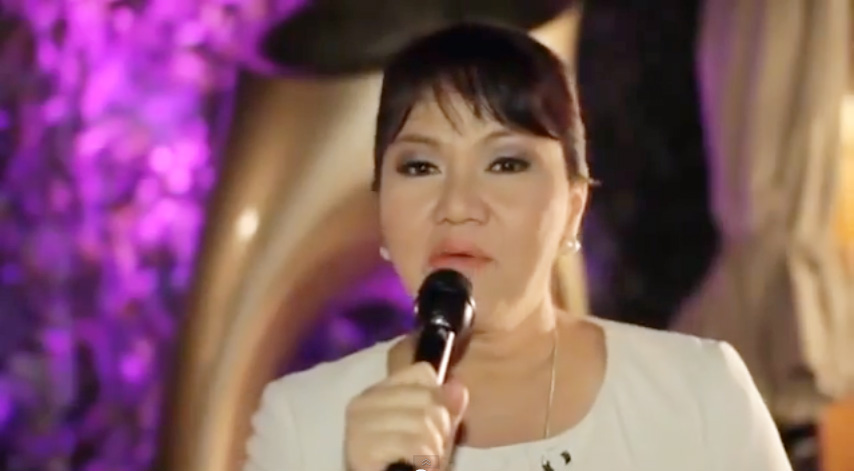 MANILA, Philippines — Lawyer Lorna Kapunan told Rappler she "fully understands" why her client Janet Lim-Napoles "may doubt" the justice system now out to jail her over the alleged illegal detention of whistleblower Benhur Luy, the cousin who accused her of masterminding a multibillion pork barrel scam.  
"If you were Mrs Napoles, would you surrender under the circumstances?" Kapunan said in a phone interview Thursday morning, August 15. 
Kapunan talked about unverified reports they received that it was Justice Secretary Leila De Lima herself who led "operations" to get Napoles jailed. She said she has had no contact with her client since the arrest warrant was issued. 
READ: De Lima, Kapunan: Ex-law partners now on opposite sides of scam
"We have legal options. Of course, I will advise her to surrender but will you believe in the justice system especially if it is engineered by the Secretary of Justice based on information?" she asked. 
A Makati court ordered the arrest of Napoles and her brother Reynaldo "Jojo" Lim on Wednesday, August 14. The manhunt was ongoing as this story was posted Thursday morning. 
Kapunan said the arrest warrant came as a shock because they filed earlier on Wednesday a motion before the same judge for the determination of probable cause. It means that motion was ignored when the judge issued the arrest warrant, she said. 
"Just yesterday we heard that there were meetings going on until midnight to early morning. There were instructions supposedly from Secretary De Lima to release the reversal and that it should be filed immediately," Kapunan said.
"We said it cannot be true. There are a lot of falsehoods coming out in the media. We were not believing this," Kapunan added. 
The charge was earlier dismissed by the Department of Justice, but the decision was later reversed.
"There was no additional evidence presented to warrant the reversal. All of a sudden, in lightning operations, we heard that it is being studied again. We heard about orders to have it reversed," said Kapunan.
"I will fully understand why she may doubt this process because of the lack of transparency… If she does not believe that she will get fairness in the system, it is because of the way she's being treated," she said.
Best legal option
Kapunan said they are now looking at their legal options. 
"We are looking now at legal options. We will probably see what we can do because even a person who is persecuted like Mrs Napoles still has legal remedies. I am still believing in this justice system," she said.
"As officers of the court, we have the duty to give her the best legal option," she added.
Kapunan maintained that Luy was not illegally detained. Kapunan said those 3 months when Luy was supposedly illegally detained was "his own self-inflicted punishment" for supposedly stealing from Mrs Napoles.
"We don't know where she is coming from because the evidence is so clear. We have 17 affidavits. There is no additional affidavit presented. If there was any, there was no hearing called to give Mrs Napoles the opportunity to contradict it," Kapunan added. — Rappler.com