This is AI generated summarization, which may have errors. For context, always refer to the full article.
A resolution has been filed enjoining congressmen to donate at least one-fifth of their net monthly pay to fund relief operations in Zamboanga City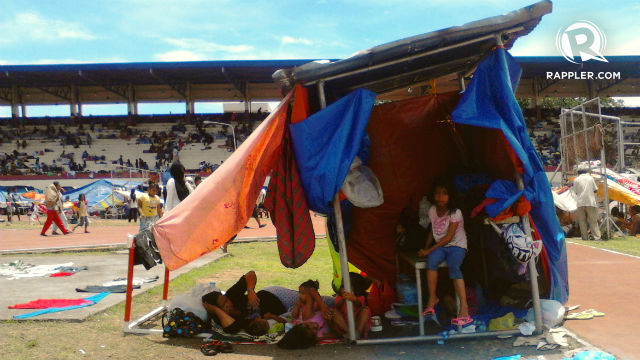 MANILA, Philippines – It's the least they could do.
Members of the House of Representatives are making a one-time donation of at least P10,000 each to bring food, drinking water, and other personal necessities to evacuees in Zamboanga City.
The donation, which will be drawn against the monthly salary of congressmen and congresswomen, would be voluntary.
If all 289 members will donate the minimum amount, the House will be able to raise P2.89 million for the Zamboanga relief fund.
Each congressman receives a basic gross salary of P97,163.00, and a net of P59,834.68.
"The House of Representatives hereby extends financial assistance to the victims of this crisis which has resulted in massive damage to property and infrastructure, and adversely affected the livelihood of the people of Zamboanga," Speaker Feliciano Belmonte Jr said.
Belmonte introduced the initiative through House Resolution No. 3, with Majority Leader Neptali Gonzales II and Minority Leader Ronaldo Zamora.
The House earlier condemned the violence in Zamboanga initiated by the Nur Misuari-led Moro National Liberation Front. As of September 18, the 10th day of the conflict, the number of evacuees had risen to 126,000.
"Violence is definitely not at all the solution to achieve the peace sought by our brothers in Mindanao and by the Aquino government," Belmonte said. – Rappler.com