Representative Ben Evardone says the fund should be used only for 'energy-related programs and projects'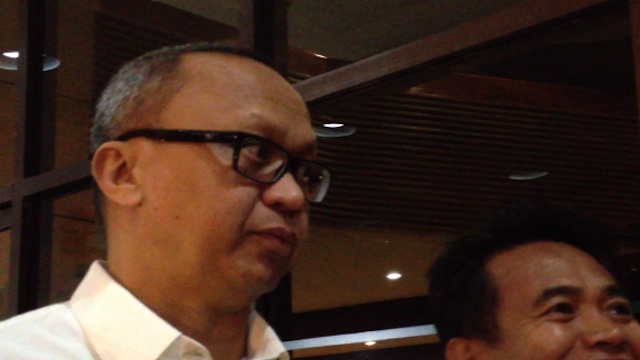 MANILA, Philippines — An ally of President Benigno Aquino III in the House of Representatives filed a measure that seeks to clip presidential powers over the controversial Malampaya fund.
Eastern Samar Representative Ben Evardone filed House Bill 2960 that seeks to amend Section 8 of Presidential Decree (PD) 910, a Martial Law-era decree, that gives the President wide discretionary powers over the use of Malampaya fund.
Former President Gloria Macapagal-Arroyo and 5 of her Cabinet officials have been named in the plunder complaint filed by the justice department over the alleged misuse of the highly discretionary Malampaya fund.
READ: Plunder raps vs GMA over Malampaya fund
They are accused of misusing P900 million in the Malampaya fund that was allotted by the President to the Department of Agrarian Reform (DAR) in 2009.
They argued, however, that PD 910 gives the president discretionary power over the fund.
Evardone, a Liberal Party campaign spokesman, wants to limit the use of the funds to "enery-related programs and projects."
The proposed amendement reads: "All fees, revenues and receipts…as well as the government share representing royalties, rentals, production share on service contracts and similar payments on the exploration, development and exploitation of energy resources, shall form part of a special fund to be used to finance energy resource development, exploitation, and such other energy-related programs and projects of the government as may be hereafter directed by the President."
Arroyo tapped the Malampaya fund to benefit farmer-beneficiaries who were affected by typhoons "Ondoy" and "Pepeng" back in 2009. 
But the funds allegedly went to bogus non-governmental organizations set up by Janet Lim Napoles. — Rappler.com