This is AI generated summarization, which may have errors. For context, always refer to the full article.
Why bring relief to Capiz before worse-hit Eastern Samar? The command center in Tacloban City was supposed to take care of Eastern Samar, but that didn't happen.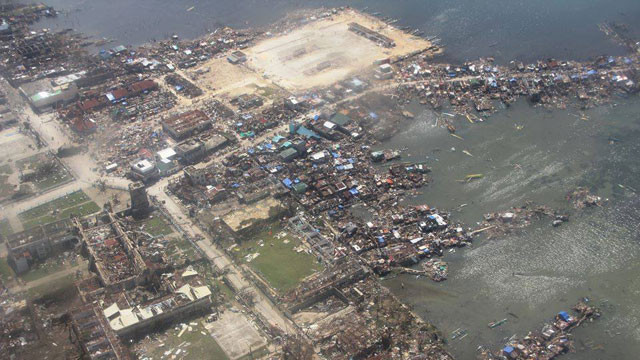 MANILA, Philippines – Eastern Samar Representative Ben Evardone, a spokesperson for the Liberal Party, is one of the Aquino government's most rabid defenders. For him to lament government response to Typhoon Yolanda (Haiyan) tells you a lot about coordination problems that delay relief distribution.
He understands the gravity of the situation, he says. It's okay that other provinces were prioritized, he adds. He also agrees it's not time to play the blame game. What he could not understand was the delay in setting up a separate command center in his province when President Benigno Aquino III already approved it as early as Day 3, November 10, during his first visit to the first relief hub, Tacloban City in Leyte. 
"We cannot rely on Tacloban City. We are second class citizens [there]," Evardone told Rappler. (READ: What about Eastern Samar?)
The monster typhoon made its first landfall on Eastern Samar's Guiuan town, a tail-shaped town located at the southernmost tip of the Samar Island. It faces the Pacific Ocean on one side and the Leyte Gulf on the other.
Winds with gustiness of more than 300 kilometers per hour lashed the province beginning 4:40 am on Friday, November 8. While the report of 100 deaths in Tacloban shocked the country the next morning, nothing was heard about Eastern Samar until later in the afternoon when Evardone said at least 200 were feared dead there.
Several barangays in the towns of Guiuan and Hernani also suffered storm surges. As of 6 pm of Wednesday, November 20, an update from the National Disaster Risk Reduction and Management Council (NDRRMC) indicated that at least 221 were killed in Eastern Samar, most of them from Guiuan.
Based on the number of fatalities, Eastern Samar is the second worst hit area next to Leyte, where 3,310 died.
The frustrated congressman was forced to travel back to Tacloban City on November 13, when no one was coming to set up the command center in Guiuan 3 days since Aquino approved of it. The people were growing hungrier every day. (READ: No food for 4 days in Guiuan islands)
"Sinita ko si Secretary Dinky [Soliman]. Bumalik ako sa Tacloban precisely to inquire about the situation," he said. He refused to say how Soliman responded to his question.
Relief goods to Tacloban and Roxas cities
In the morning of Day 2, the government immeditely identified two command centers – Tacloban City in Leyte and Roxas City in Capiz. These are the two areas Aquino checked on Day 3 and these are the areas that received most of the aid in the beginning.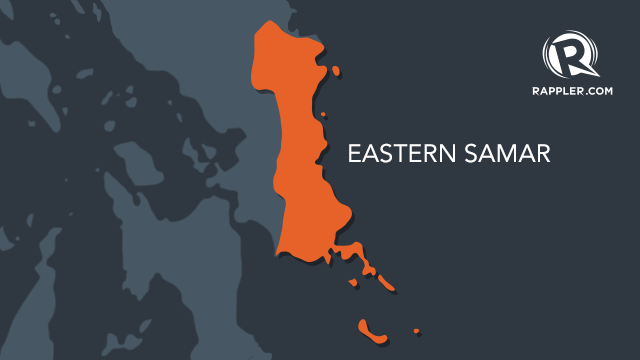 On Day 2, the Tacloban airport saw massive work. The soldiers who survived the typhoon onslaught used bare hands to clear the runway allowing the two C130 flights to land. (READ: Soldier floats at sea for 6 hours, 'saved' by a boy)
The first from Manila carried crucial communication equipment, generator sets, and 7,000 pounds of relief goods. The second arrived from Zamboanga City. It transported 50 drums of jet fuet for on-going aerial survey, rescue, and transport with Sokol and Huey helicopters. Soliman, Social Welfare Secretary, also arrived.
In Roxas City, helicopters flew in to transport goods from Iloilo City. The Army cleared the roads and led relief distribution. Two Navy ships also delivered aid and relief goods to northern Iloilo to address requirements in the area.
Defense Secretary Voltaire Gazmin and Interior and Local Government Secretary Manuel Roxas II were both in Leyte a day before Typhoon Yolanda hit land.
In the early morning of Day 2, Secretary to the Cabinet Rene Almendras told reporters Gazmin was to stay in Tacloban City to supervise relief efforts for the entire Eastern Visayas, which covers Leyte Island and Samar Island.
Almendras said Roxas was to fly to Roxas City to supervise the second command center that would coordinate relief efforts for the Western Visayas. Roxas City is his hometown, after all. This would not materialize, however. Roxas joined the President when he visited Roxas City but he returned to Tacloban City. 
Second class citizens
But why bring relief goods to Capiz before Eastern Samar when the latter was worse hit? Why couldn't some of the goods be diverted to Guiuan, which also has a good airport and seaport?
It was a military decision, said military spokesperson Lieutenant Colonel Ramon Zagala.
"Roxas is devastated as well. The whole Visayas was hit. We cannot concentrate on only one area," Zagala said. Roxas City will coordinate relief operations in Western Visayas, while Tacloban City will coordinate efforts in Eastern Visayas, which includes Eastern Samar. 
Zagala said the command center was taking care of Eastern Samar, deploying assets and relief goods. The Leyte Island and the Samar Island are connected by the San Juanico Bridge, a 2-kilometer highway over the sea.
Relief goods were immediately dumped in Tacloban City, but they were not enough or distribution was fast enough to attend to city residents alone. Eastern Samar appears to have been neglected.
It didn't help that access to the Samar Island from Tacloban City was difficult because the roads had been blocked by debris. The only access in the beginning was motorcycle rides and aircraft. When the roads were cleared, only one side of the roads were passable because the debris were collected on the other. Traffic was slow. 
"We have to manage the little resources we have especially aircraft…. We were overwhelmed. We had to first create a hub in Cebu, Tacloban, and Roxas. We had to address those main areas first," said Zagala.
The first flight to Guiuan happened on Day 4, Monday, when Evardone, Gazmin, and Soliman flew in choppers to do reconnaissance flights to check areas beyond Tacloban City. Evardone asked the Philippine Air Force to fly him there on Sunday after the President's visit to Tacloban. There wasn't a flight for him. 
They also had to check if the military C130s could land on Guiuan's World War 2 airport that has not been landed on for a long time. It was only then that Gazmin realized that Guiuan has an airport and a seaport that should have been tapped earlier to speed up aid delivery. (READ: Gazmin late in tapping Guiuan ports for aid)
On the same day, choppers made about 4 sorties carrying some relief goods. The first C130 flights carrying relief goods landed the following day, Tuesday. Since then, C130s and choppers were flying sorties to Guiuan daily carrying up to 82,500 lbs a day. 
On Day 7, a navy ship also brought in 170 lbs of relief goods.
On Day 10, November 17, President Aquino finally visited Guiuan and generously praised the local government unit for handling the situation better than others. (READ: Aquino praises Guiuan execs, chides others.)
It took the President's visit to speed up deployment to Guiuan. The long neglected airport got busier. Other towns – both in Eastern and Western Visayas – are still waiting. – Rappler.com