Filipinos in Italy can send money to relatives affected by Typhoon Yolanda without commission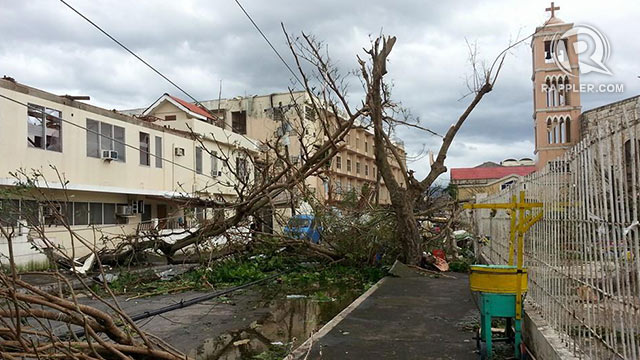 MANILA, Philippines – To help victims of typhoon Yolanda (Haiyan), the Italian postal system has completely waived the commissions for remittances from the Filipino community in Italy who want to send money to the Philippines until the end of January next year.
In a report published by the Philippine Information Agency (PIA), Italian Embassy in Manila First Secretary and Deputy Chief of Mission Alfonso Tagliaferri said that the effort will have a projected savings of EUR3 million.
The gesture for the overseas Filipino workers in Italy to be able to send money without commission is the latest support given by the Italian government to the country inthe aftermath of Yolanda.
PIA also reported that on November 21, the third batch of relief goods from the Italian government for typhoon victims in the Visayas arrived at Mactan Air Base. 
This batch is worth roughly P17 million or EUR300 thousand, contains tents, tarpaulins, hygiene kits, kitchen tools, and medicines, among others. 
This brings the total of Yolanda-related donations from the Italian government to EUR2 million or P116 million. Other donations from Italy include a EUR300 thousand contribution to the World Food Programme's emergency food assistance plan and EUR350 thousand donation coursed through the Red Cross. 
The PIA reports added that an Italian medical team composed of 30 medical personnel and 22 doctors and nurses also landed in Tacloban on November 21 to set up a field hospital in Tanauan, Leyte, which is one of the worst-hit areas by the super typhoon. 
"The field hospital will run for 30 days, it's completely independent in terms of food, water, and energy. We brought generators, gasoline, everything," said Tagliaferri. Italy will also be sending a "technical plane" to help in the delivery of relief goods in devastated areas for a month, according to the report.
The Italian official also lauded the Philippine government for its efforts in distributing relief goods to badly-hit areas by the super storm that struck November 8, acknowledging the challenges they had to face during the first few days of the relief operations. 
"A major challenge is the distribution of these goods but the Philippine government is doing a very good job. Of course its been very complicated to reach the remote areas in the first days due to debris on the road but as far as we know from the people on the ground, the situation is getting better," he said.
There are 180,000 Filipinos working in Italy. It is the largest Filipino community in continental Europe. – Rappler.com